Normally, to send a WhatsApp message to someone you must first have their number registered in the contact list of your mobile. But in case that does not interest you because she is a person with whom you are only going to talk once, be it by messages, call or video call, there are several methods to communicate with her in these ways without the need to save her number in your list of contacts.
The official method is with the help of a web browser and a special URL that WhatsApp has created for that purpose. A simplified way of this method is third-party applications that are based on it, practical in case you send WhatsApp in bulk to unknown numbers (for example if you have a business). Finally, based on that URL you can also send a WhatsApp to any number not added from a PC.
With Google Chrome and any browser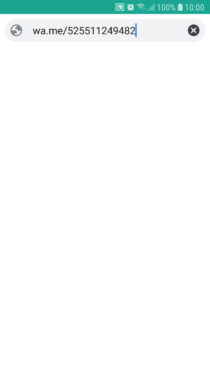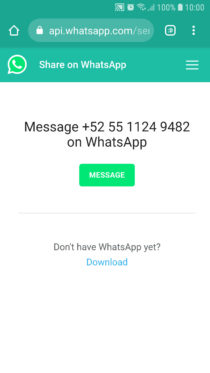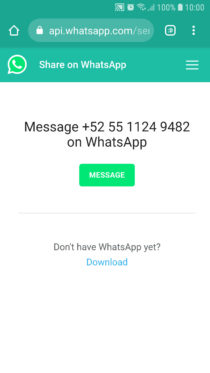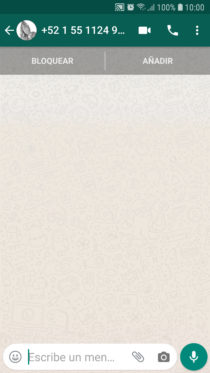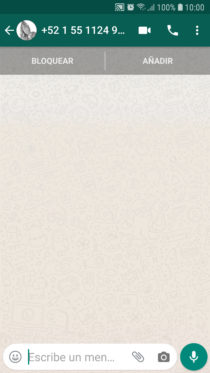 The URL that you must enter in the web browser of your device is the following:
wa.me/numero
Replace "number" with the contact's number in international format. For example, if it is a person in Mexico with a cell phone number 5511249482, you must enter 52 5511249482, where 52 is the country code for Mexico. Unlike adding a contact on WhatsApp, here it is not necessary to put the "+" symbol (international access) before the number. Neither is 00 (international direct dialing) necessary.
If the number is correct, you will see the "Send Message" button and when you tap on it, a window will open to chat with that number on WhatsApp, make calls or video calls. If the number does not exist or is incorrect, you will see the warning "Incorrect link" or the WhatsApp window "The number does not exist".
Alternative
Another URL that has the exact same result, although much more complicated to remember than the previous one is api.whatsapp.com/send?phone=numero .
Third party applications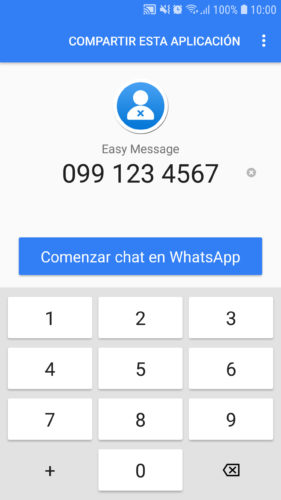 Easy Message : It offers you a simpler and faster way than the URLs indicated above. You just open the app, enter the number and start chatting.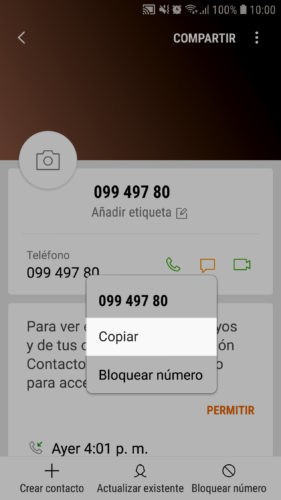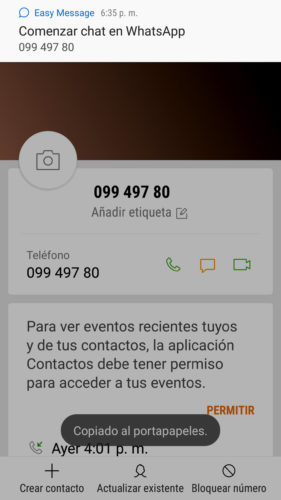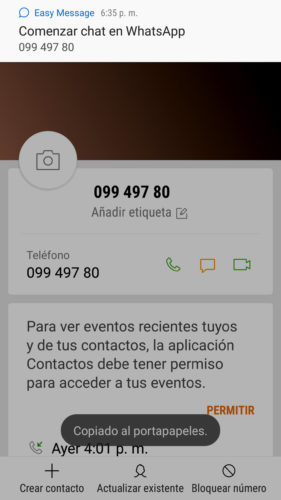 In its settings you can also activate the shortcut notification every time you copy a number, a background function that apparently uses little battery. If the notification does not appear, you are possibly copying a number that has already been copied. Anyway, as an alternative use the Android "Share" option and then "Copy to clipboard".
In the tests I have done with this application, it has not even been necessary to use the format recommended by WhatsApp, that is, the "+", country code and number. For numbers of my country, I have entered them as I usually do to call them, it has also worked for me.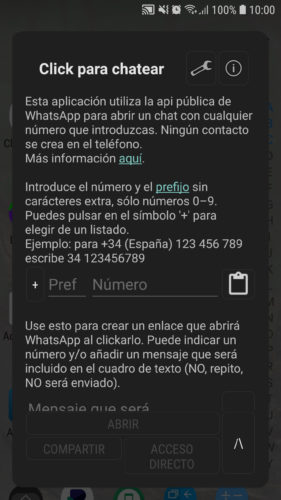 Click to Chat is another very light and ad-free application. Enter the number and open a chat on WhatsApp. This has the option of adding a default message to the chat that you open, useful in case of a business that always repeats a response for customers.
WhatsApp Messenger and Business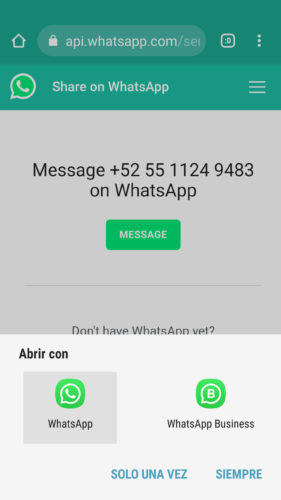 Using any of these methods, you should be able to send messages to clients via WhatsApp Business. If you have both WhatsApp apps installed, the Android system will ask you which one you want to use to send the message.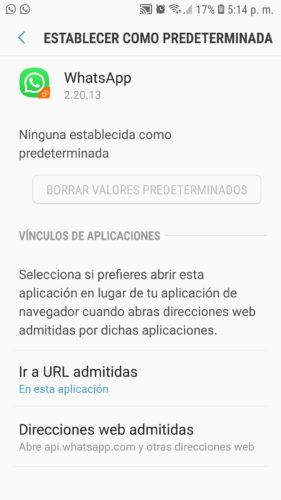 Unfortunately, if you have installed a WhatsApp Dual, you will not have the option to send messages through it with the indicated URLs and applications. I have tried to change the "application links" of my WhatsApp Dual, as you can see in the image above, but even then the system has not given me the option to choose it to send messages. In case you want to try this, the path is App Settings, Set as Default, Go to Supported URLs.
From the PC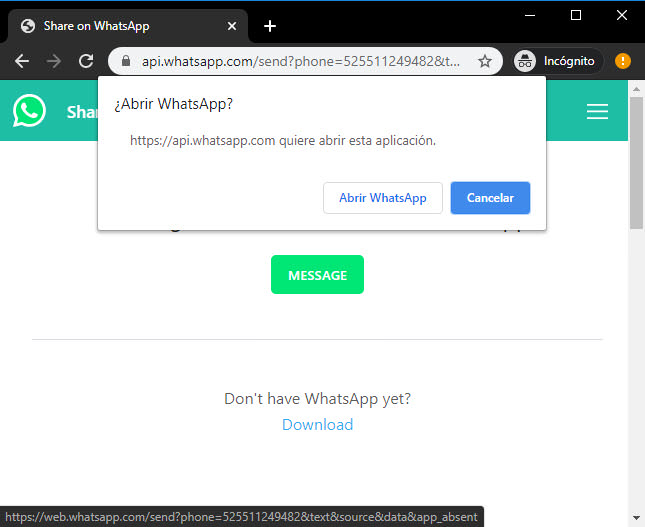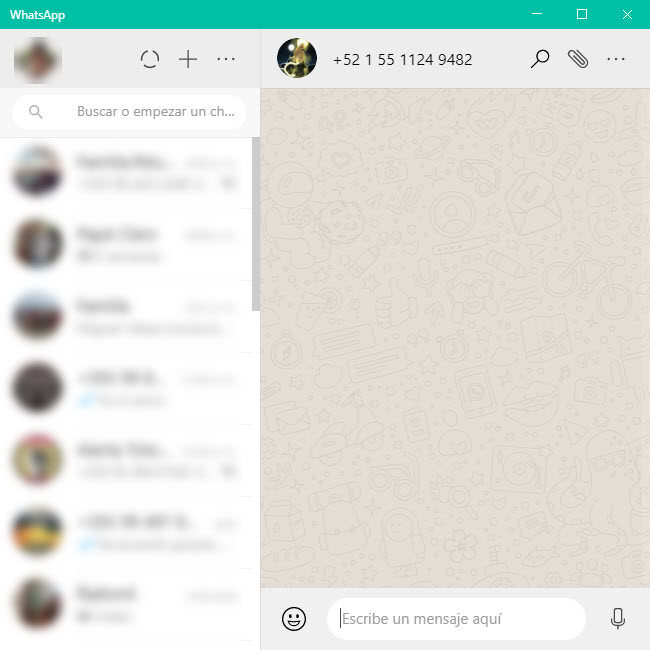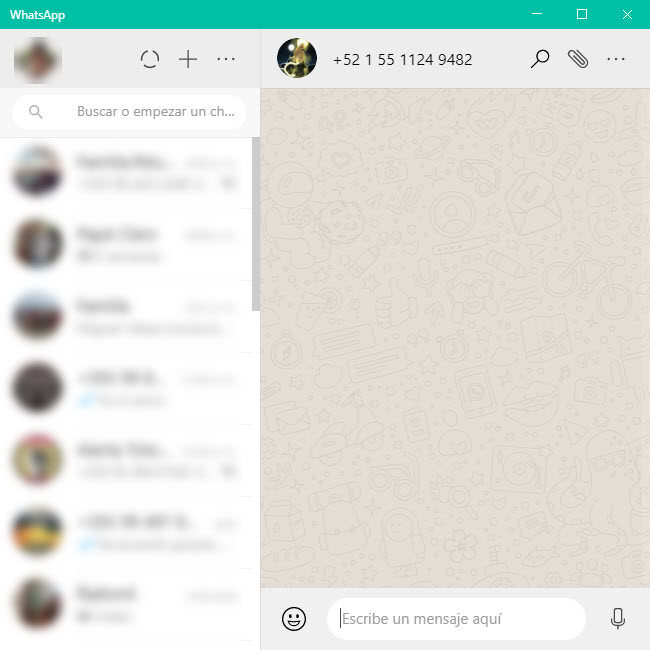 To send without scheduling from the PC you need to download and install the WhatsApp desktop client, available for Windows and Mac OS. When opening the program, you must scan its QR code with the "WhatsApp Web" option of your phone's WhatsApp to "activate" your account there.
Having done the above, in the PC browser enter the URL indicated at the beginning wa.me/numero . A pop-up window will open asking if you want to open WhatsApp. You will have to click on "Open WhatsApp". The chat window will open on the desktop client you installed.
It is necessary that the WhatsApp program on the PC is closed for this to work. If open or minimized on the taskbar, the chat window will NOT open.
How to block a number that is NOT a contact in WhatsApp
Can I stop receiving WhatsApp messages from a contact WITHOUT blocking it?
How to send big or HEAVY files by WhatsApp
Receive updates: SUBSCRIBE by email and join 10,000+ readers. Follow this blog on Facebook and Twitter.