The Android device with GPS that you carry everywhere in your pocket sends Google's location of each site you go to. The company collects this information and creates a location record or history , which you can easily view by accessing the Google Maps service. This can come in handy when you can no longer track it.
To see where your cell phone was before or its routes, possibly including its last location  before its internet connection was turned off or lost, you only need the Google account registered on the device.
Summary view of the locations a mobile device has been
I recommend proceeding from a PC because this way you will be able to see more complete information and it will be easy for you to edit or delete data by location or date.
I clarify that this record is not perfect. Locations are not always accurate. Sometimes places that I have never been to have appeared to me. Possibly I just passed by or was close but I didn't really visit them.
Access Google Maps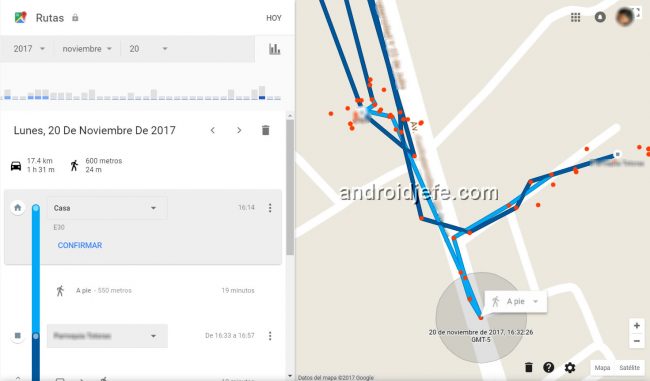 Enter the web version of Google Maps (log in with the same Gmail account that you use on your phone) and choose the date from which you want to see the locations. Basically, what will appear will be the route of your cell phone on a map. All the places  where the mobile has been will appear .
Another way to enter is from the panel of your Google account. In the "Your activity data" section tap on "Location history" and then "Go to your routes".
You can filter the locations by year, month or day. Even see all the locations since you activated the Google account on your cell phone or cell phones. Google seems to unify the locations of all your devices on the same map. If this is a problem for you, you should use a different Gmail account on each of your devices.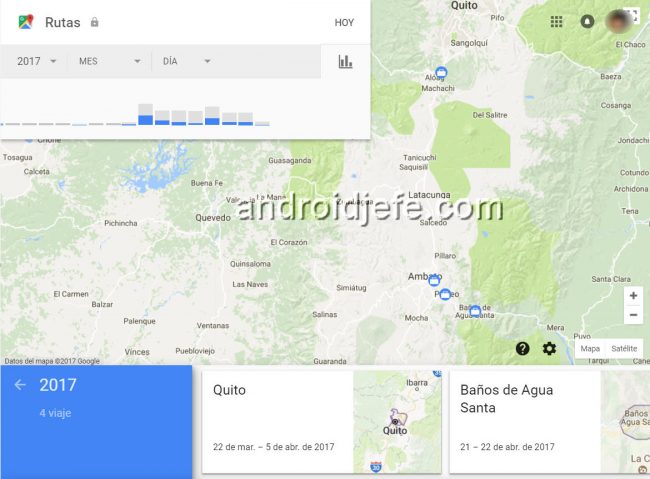 Last location of the cell phone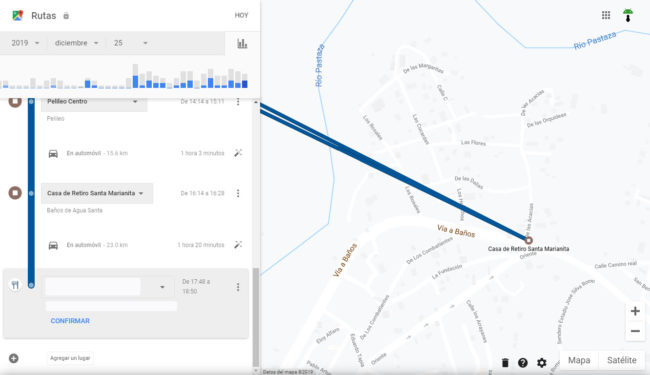 If you look in the left pane of history, each location has time, permanence period and is chronologically ordered. So, you just have to scroll down to see the last location.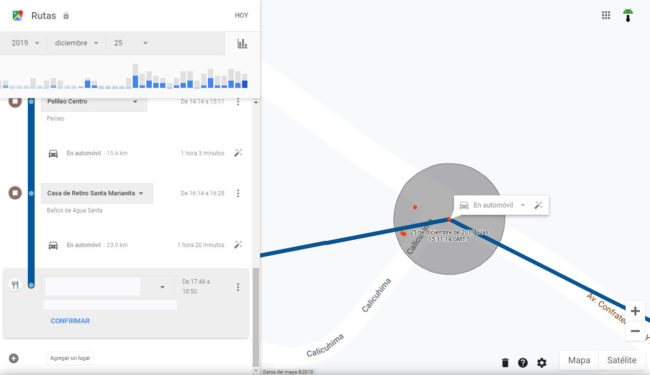 You can also enable the "Show raw data" option (from the cogwheel at the bottom of the screen). You will see red dots on the map, where you can put your cursor to see the time you were at that particular location.
However, this raw data means that it is potentially erroneous, especially points that are far out of the way, so be wary of it. The precision radius of each point means you could be anywhere within that circle.
On Android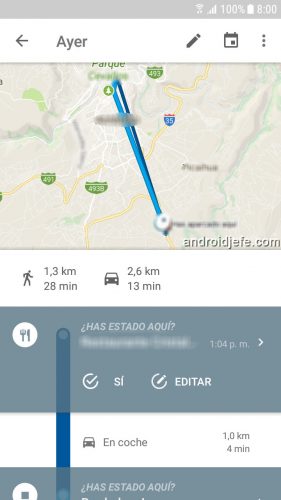 To view the history of previous locations from your device, open the Google Maps application . Tap the menu (top left) and choose Your Timeline . From here you can see locations by date, edit location date and time, delete places, add notes, among other things.
How to disable location history
You may think that there is no problem that Google has or saves the places where you were or where you passed. If someone else does not have it, especially if it is from your environment, it should be enough.
But you should know that Google can identify you and deliver your locations to the Police. If you unfortunately were or were passing by somewhere where a crime or crime occurred, you could automatically be charged as a suspect, even if you had nothing to do with it.
Google should inform you in advance by email that it will deliver this information if the Police request it, and if you act quickly you could block that request with an attorney, but nobody wants to get involved in such a process.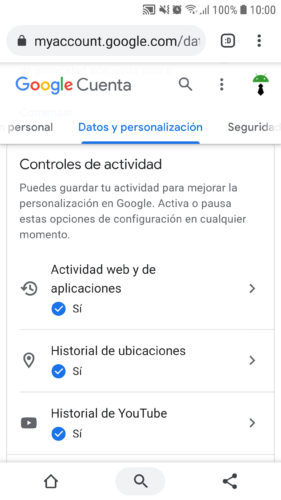 Turn off location history really simple. You can do it from your Google account myaccount.google.com. Log in with your account, tap on the "Data and Personalization" tab, "Location History" (direct link). This will stop saving or registering in that account the locations of all your devices connected to it. 
To deactivate the location history of a device only, you must do it from Google Maps for Android. Select Your timeline> Three point button above> Settings and privacy> Location history is activated. Choose the account, under "Location history" tap on "Devices in this account" and uncheck the one you want.

However, even disabling that history, Google will still be able to know your locations through your activity in other applications. Therefore, you must also deactivate this possibility from the control panel of your Google account, "Data and Personalization" tab, "Web and application activity" option. Unfortunately doing this can affect your web and app experience. Keep that in mind.
Note : This article was updated with information valid as of the date indicated in the heading. Some comments may refer to older versions of this article.
References : Google, TheGuardian, GenBeta
Related articles :
How to DECEIVE WhatsApp real-time location
How to save the location of your car in Google Maps
How to track or locate your cell phone by Google, number or GPS
Receive updates: SUBSCRIBE by email and join 10,000+ readers. Follow this blog on Facebook and Twitter.