To know when someone connects or is "Online" on WhatsApp, you would normally have to stick to the application to "manually" spy on someone else's activity (at the cost of being seen online). WhatsAllApp , an open source extension for Google Chrome, created by Loran Kloeze could also help you a bit .
With WhatsAllApp you can spy on the profile picture, «Info» or text states of any person just by adding their phone number. You can also see their name and status online ("Online", "Last time"), but these last two things as long as they are "WhatsApp users who had a chat session with you before, even if it was two years ago".
Before there were also applications for Android, such as Onlog , which allowed spying directly from the mobile, but unfortunately they have stopped working.
How to install and use WhatsAllApp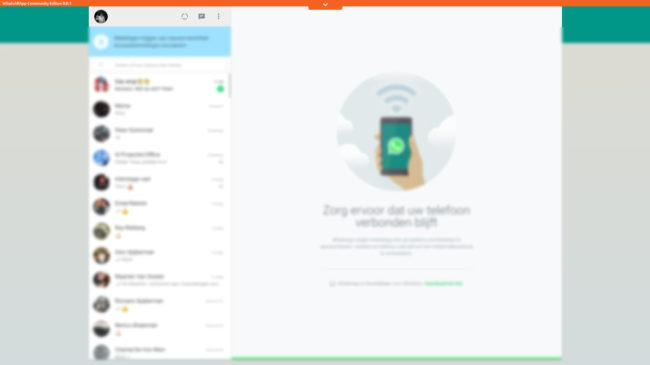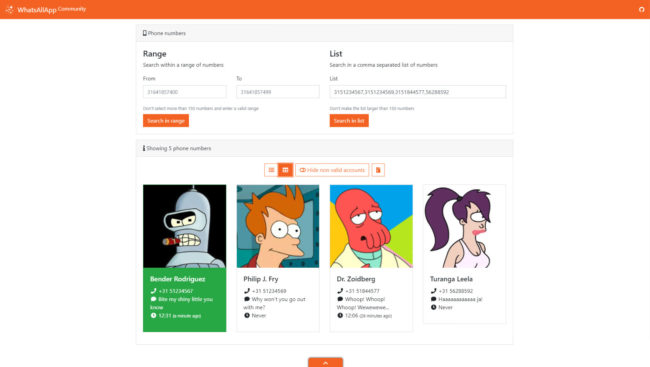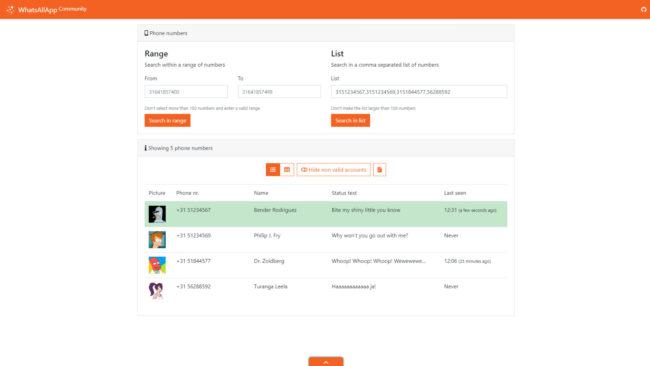 Download this variant of WhatsAllApp that is currently working on your PC. Click the green "Clone or download" button and select "Download ZIP".
Extract the ZIP.
In Google Chrome open the chrome: // extensions page and activate the "Developer mode" option.
Click on "Unzipped load" and select the "dist" folder found in the WhatsAllApp-Mod-master folder extracted in step two. This should install and activate the extension.
Connect your cell phone with WhatsApp Web. Open WhatsApp and from the menu at the top choose WhatsApp Web. The cell phone will go into "camera mode" and you will have to scan the QR code that is on the website.whatsapp.com.
On the WhatsApp Web page click on the orange tab at the top.
In «List» enter the WhatsApp number you want to spy on, with its international format (country code + number). If there are several numbers, separate them by commas. Click on "Search in List" to add them. The contacts will appear at the bottom and when connected they will appear with a green background. The extension should also notify with a notification and sound, but this has not worked for me.
The extension is not perfect. Sometimes it may take a while to reflect the information or overlook some connections. It is possible that it will stop working at any time, due to any changes that WhatsApp could make. Anyway, your community on Github is active in case that happens.
Onlog no longer works
Being an Android application, Onlog allowed monitoring from the same cell phone, without the need for a PC, as happens with WhatsAllApp. Unfortunately it has stopped working. You should be careful with some Onlog APKs that are on the Internet, because some variants request access to your photos, files and other permissions that you should not grant. Similarly with APKs like WhatsDog and WhatsAgent that had the same purpose.
More information : Loran Kloeze
Note : This article was updated with information valid as of the date indicated in the heading. Some comments may refer to older versions of this article.
Related articles :
How to appear offline on Facebook and Messenger (remove green dot)
How to know if your WhatsApp is spied, cloned, hacked or intervened
This happens when someone blocks you on WhatsApp (or blocks it)
Receive updates: SUBSCRIBE by email and join 10,000+ readers. Follow this blog on Facebook and Twitter.