In order to be able to read your smartphone notifications directly on your PC, you always had to rely on third-party services because the synchronization was not officially supported by Microsoft or Google. But the developers from Redmond decided that it was time for a solution and presented a native solution for Windows 10. This is how it works!
Jump directly to the section:
Requirements for smartphones and PCs
First you need a PC with a Windows 10 version newer than 1803 (Insider 19H1, 18885) and an Android smartphone that runs at least Nougat 7.0 and that has at least 1 GB of RAM.
Then you have to download these two applications:
How do the notifications get to the Windows PC?
If you meet the requirements, you can get started.
First you have to open the companion application for your smartphone and log in with your Microsoft account. The app also requires access to the smartphone's internal memory and phone function.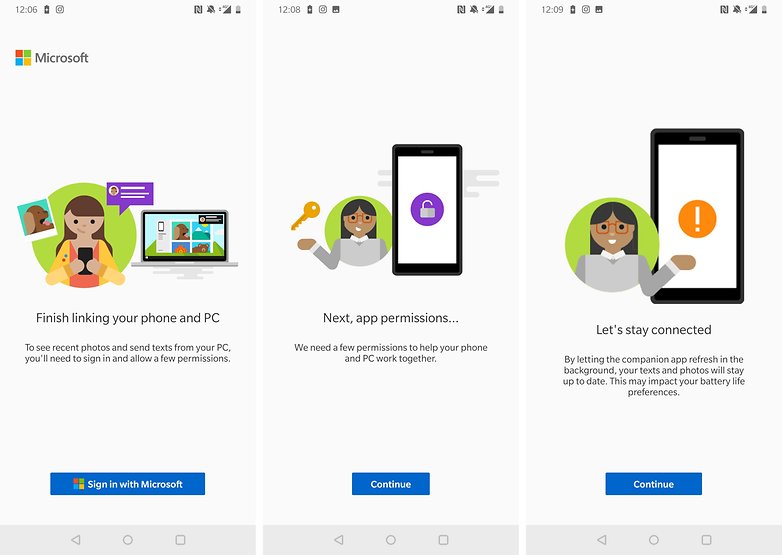 Then open the application on your smartphone on your PC and log in with the same Microsoft profile that you used previously. The Android application tells you when it comes to configuring the Windows app.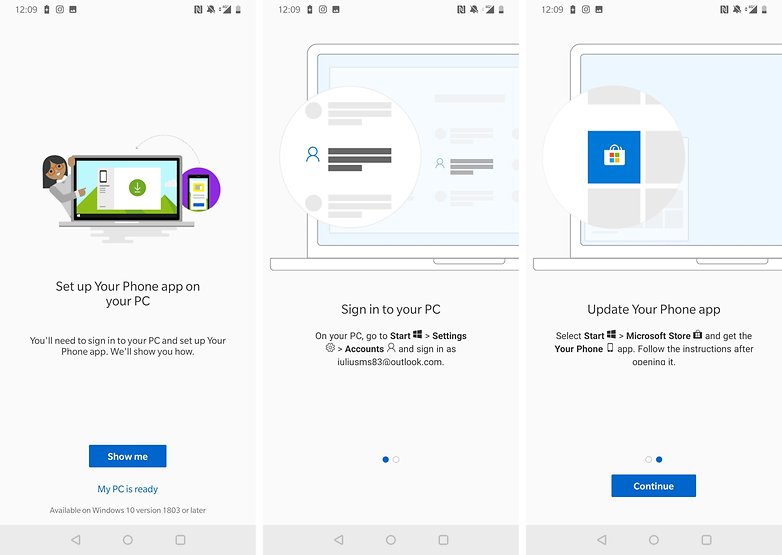 After the Windows program runs, you will receive a notification on your smartphone. If you tap on it, the assignment will be confirmed.
From here you can now read and reply to SMS messages, view the gallery and quickly transfer photos from your mobile phone to your PC. But smartphone notifications also appear in Windows 10. This function is useful for all applications that do not yet have a Windows counterpart.
You can access the gallery or read notifications without having to take your smartphone out of your pocket. You can delete the notifications individually or in groups. Unfortunately, there is still no way to interact with the notifications, for example to reply directly to a WhatsApp message.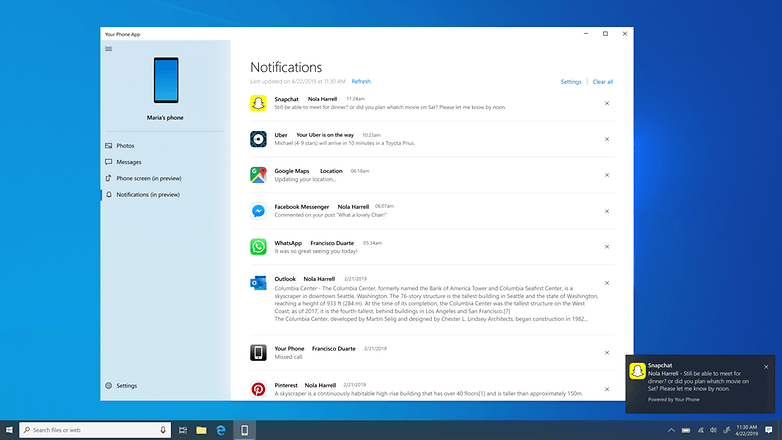 On some selected devices, you can even share the Android screen with your Windows PC. So you can use apps without ever having to use your smartphone. This works with the following smartphones: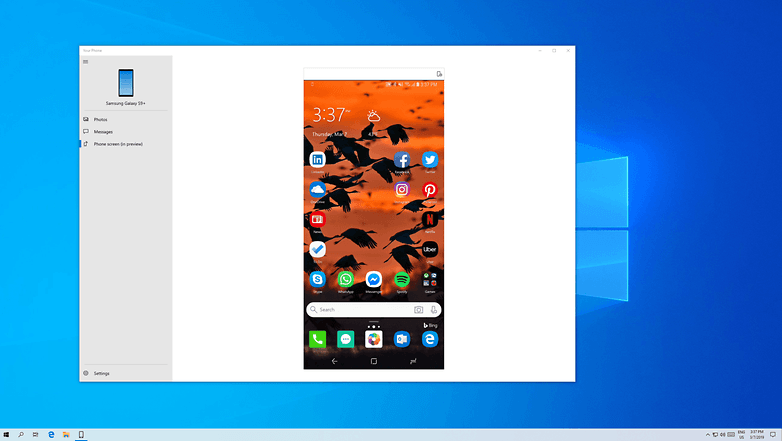 This function should be expanded over time. We hope that more smartphones will be supported soon.
Have you already used these apps? Do you find the range of functions sufficient? Let us know in the comments.