The Google search engine offers the option of searching only for videos, and with the available search tools, you can apply filters to find the video you are looking for quickly.
Once you enter the query in the search engine, tap on the "Videos" tab, to filter only the videos within the results. Then scroll that row of tabs to the left to find the "Search Tools" option. There you can apply several more specific filters. Before you could also search fragments within videos, but no more.
Search videos on Google quickly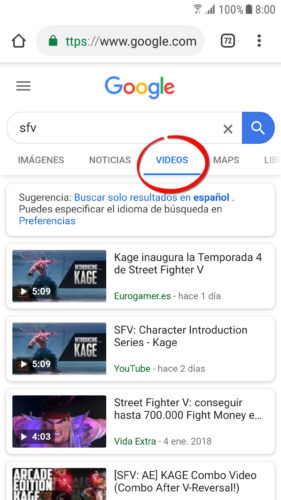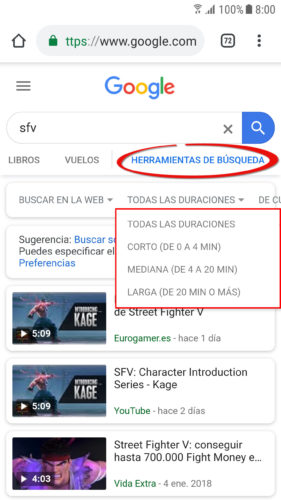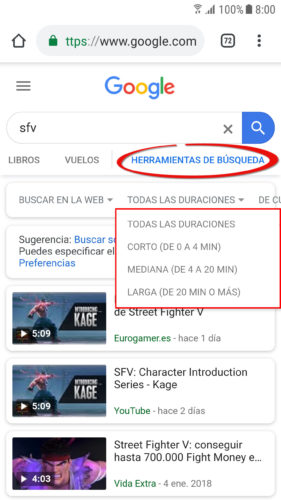 After tapping on the "Search tools" tab you have several filters to find the video you are looking for faster:
Search the Web or Only search on pages in Spanish
All video lengths or the following: 0-4 min, 4-20 min, 20 min or more.
From any date, last hour, last 24 hours, week, month, year or even a specific date or period.
Any quality or only high quality (unfortunately it cannot be filtered by video resolution).
All videos or only subtitled
From any source or only from YouTube or other web pages, which vary according to the query you have made. For example, if it is a video game search, you can search within pages such as Twitch, Eurogamer, AS or Vidaextra.
Previously, Google was testing a feature as part of its system featured snippets, which allowed searching within videos. That is, if the answer to your query was in a video, it not only showed you the same, but also indicated exactly what minute and second of the video was the fragment of the video that had the answer, as shown in the image below. So you no longer had to waste time watching the full video.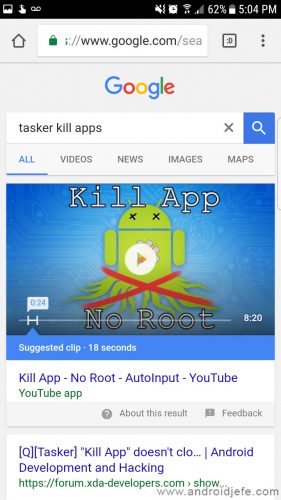 Unfortunately, it seems that this useful function has been removed by the search engine. The result you see above, appeared when searching for " tasker kill apps " on google.com (English version) from Google Chrome and the Google app on mobile. Now there is no such thing.
Use this application to watch videos while chatting or doing other things
How to delete everything SEEN today in Google
How to convert a video to GIF on Android
Receive updates: SUBSCRIBE by email and join 10,000+ readers. Follow this blog on Facebook and Twitter.