The search for images can help you find more information about an image that you're not sure what it is or what it is. It is also possible that you can determine its origin, source, find related images, etc.
Technically this is known as a REVERSE image search. You can do this search from an image on the internet or saved on your device. There are several online tools that offer this function, starting with Internet search engines, such as Google. There are also APPS that will even let you search for photos captured with the camera.
In particular cases you can even search for a person  through this system.
Use the desktop version of Google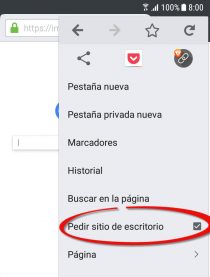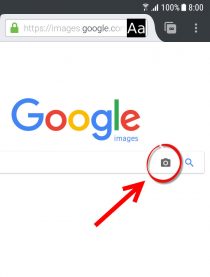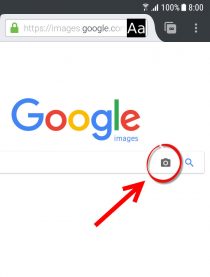 On the PC this is simple. You just go to Google Images , tap on the camera button and you can already load the image saved on your computer or search from the URL of an image on the Internet.
However, in the cell phone that button " Search with image " is not available. For that reason you have to resort to the trick illustrated above. After going to Images  you must touch the menu button of the browser (typically at the top right) and select the option «Desktop site».
Instead of doing that you can also enter this third-party website based on Google Images, which is already suitable for mobile phones. Another option is to use the Search By Image app , which also uses the same search engine.
Alternatives to Google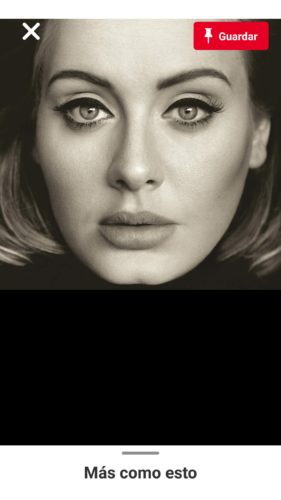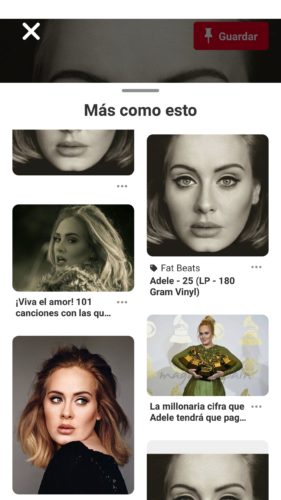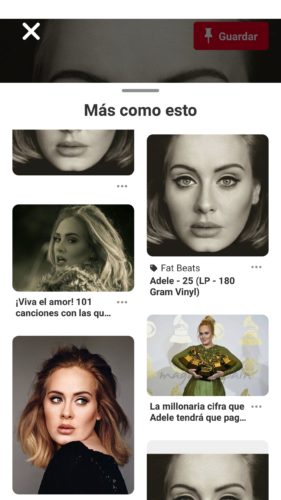 Although the Google tool is the most recommended, when you can not find what you are looking for in it you can use the following alternatives, which work well on mobile phones, without tricks:
  Bing , Microsoft's search engine is not as useful as Google's at a general level, but as far as images are concerned it can return some results that the second one does not.
  Yandex , a famous search engine of Russian origin that I have put up for the same reason as Bing and it works very similarly.
TinEye , this is an exclusive reverse image search service, focused on controlling the unauthorized use of your images on the Internet. It even monitors and alerts you when an image of you appears on the web, although this possibility has a high subscription cost.
Pinterest is a massive social network of photos and images that practically everyone knows where they upload photos. Its mobile application allows you to search its database from an image on your cell phone or captured with the camera, something similar to what Google Lens or CamFind does

.
Search from an online image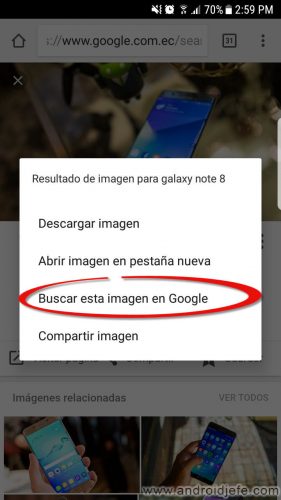 Google and the other search engines mentioned above offer you the option of entering the URL of an image on the Internet to search from it, without having to download it to your device previously. But if you use Google Chrome on your cell phone or PC, you can use the shortcut you see above, which appears when you press and hold on an image or when you right-click.
Another option is to use the Google Lens button, as seen above.
Search people by photo?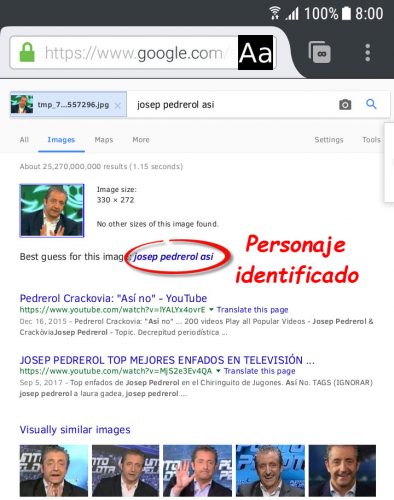 The procedure to  Search for a person by photo is exactly the same as I have hinted, using the same tools above. That is, you must upload the photo saved on your device, captured with the camera, or directly search for a photo on the Internet with its URL or using Google Chrome.
The downside here is that you may not have the expected results. A lot depends on that person's online presence, the photos that they have published on the Internet or the privacy settings of their social networks. For example, Facebook gives its users the option to prevent their profiles from being indexed by search engines like Google.
How to translate with the CAMERA, by photos or images
3 applications to identify objects by photos or with the camera
How to put people in photos (photomontage)
Receive updates: SUBSCRIBE by email and join 10,000+ readers. Follow this blog on Facebook and Twitter.