So you can record the screen of your Android phone when you play, to make tutorials or in case of a demonstration.
There are several mobile screen recorder applications that can even capture the internal audio of the mobile. And most allow you to record without a watermark and without having to pay for them.
We also show you how to record the Android screen without applications, since Android is already prepared by default for this task.
Screen recorder (without watermark)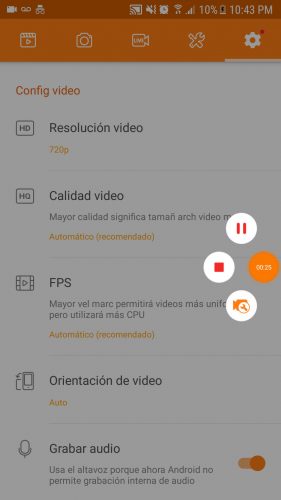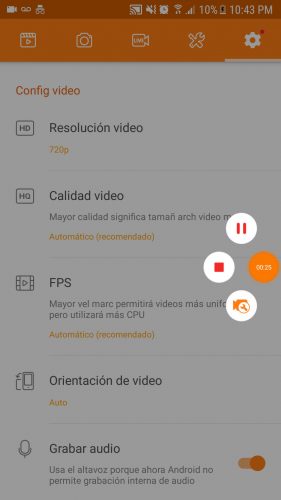 DU Screen Recorder
There are several good applications to record the cell phone screen. The ones I have tried, which are very complete and have worked quite well for me, are DU Screen Recorder , Mobizen and AZ Screen Recorder.
All these APPS allow recording the screen without a watermark and offer multiple configuration options, such as showing the touches on the screen. In its settings you can disable the bubble that appears during recording (except for AZ Screen Recorder). In the case of Mobizen for Samsung, it even allows you to record the screen with the internal audio. "Recordable" was another old app that was capable of this, but sadly it disappeared.
These applications work as long as your cell phone has an Android 5 or higher system.
How to record screen without APPS

If you are an advanced Android user, you can record the cell phone screen without installing any application. However, the process requires that you have installed and configured ADB on your PC, the USB drivers of your cell phone and activated USB debugging.
To test that everything is fine, you connect the cell phone to the PC with the USB cable and in the ADB tool enter the following command, which should return the ID of your Android device, which means that everything is correctly configured:
adb devices
Then the ADB command that you should use to start screen recording is as follows:
adb shell screenrecord --verbose ./sdcard/grabacion.mp4
After typing Enter, the recording will begin. You have to go to the phone and do everything you want on it, without disconnecting it from the computer. To end the video, go back to the ADB tool on the PC and press Ctrl + C. This stops the recording and saves the video in the device memory (sdcard) with the name  record.mp4 , which can be located with a File Browser.
You will have to check this page for more information. For example, there you will see parameters that you can use to vary the quality of the video.
The advantage of this method is that it works from Android 4.4 onwards. For Android 4.3 or lower versions, you will have to test old applications that require having a rooted cell phone. Z Screen Recorder was one of them.
Record video with the screen off (APP spy camera)
3 ways to record INTERNAL Android audio
3 good voice, audio recorders for Motorola and others
Receive updates: SUBSCRIBE by email and join 10,000+ readers. Follow this blog on Facebook and Twitter.