Normally the Moto G only allows you to set manufacturer default ringtones. But there is an easy way to ring a song or any audio stored on your phone.
To use a custom ringtone, for example, put a ringtone song , your phone should have a file browser application . This is the one that will allow you to search within the phone memory for the desired tone.
The Moto G does not have such an APP installed at the factory. But this can be easily fixed by installing a third-party file explorer like the one below.
How to change the ringtone on the Moto G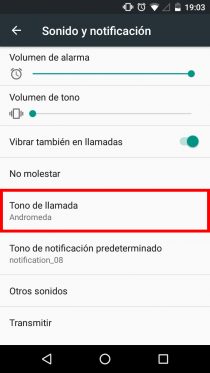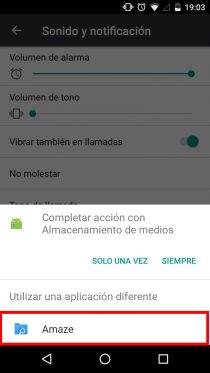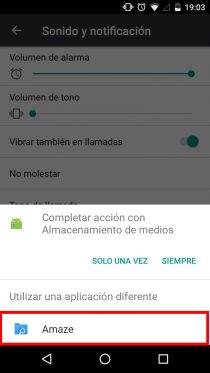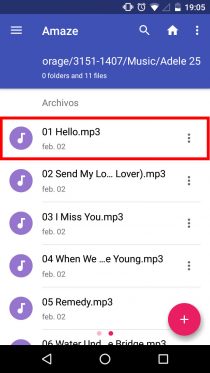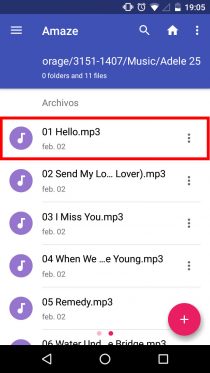 How to put a custom ringtone on a Moto G, including the Moto G4 ,  Moto G5  and Moto G6 .
Install Amaze File Explorer.
Go to Android System Settings> Sound & Notification> Ringtone.
In the window that appears, tap on "Amaze".
In the files app, find and select the song you want to set as your ringtone. You can display the left side menu to see the main phone directories.
If the mentioned window does not appear in step 3, reinstall the Amaze application.
In case you cannot change the ringtone of the Moto G in this way, install this application. It will not only allow you to set a song as a tone, but it will even allow you to trim and edit it to your liking.
In addition to putting ringtones
A file explorer like Amaze not only serves to change or set a ringtone on your Moto G. You can also manage the files and folders that are in the internal memory and SD card (view, copy, move, delete). Since this Motorola model does not come with a factory browser, it is a good idea to have an APP like this installed for the mentioned tasks. It will probably serve you on more than one occasion.
The 11 best pages to download GOOD ringtones
Convert MP3 to RINGTONE or ringtone on your Android
How to answer calls WITHOUT swiping, "by ear"
Receive updates: SUBSCRIBE by email and join 10,000+ readers. Follow this blog on Facebook and Twitter.