To make the start of the day more pleasant, use soft tones in your alarm, such as those that are already integrated in the alarm clock application that we show you. Or use relaxing sounds that you can download below.
Depending on the ringtones they offer, most cell phone alarm clocks simply sound at the scheduled time, regardless of whether we react well or poorly to the sound it generates. This includes the native Android alarm.
The Timely alarm clock is different. It is not only an app that already incorporates pleasant tones. It has been specifically designed to wake up a little better every morning. And if you are one of those who does not wake up easy, you will also have options to force yourself to get up.
A nice alarm clock for cell phone
Smart Rise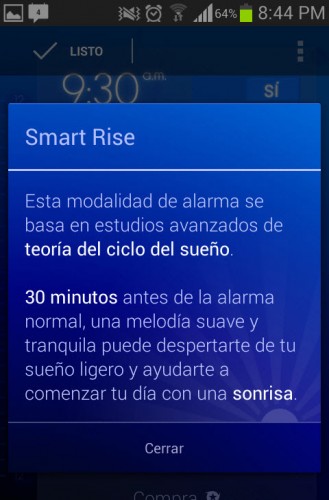 When programming an alarm, Timely allows you to activate this function that plays a soft melody 30 minutes before the alarm itself sounds. This with the aim that the person is preparing to wake up or wakes up gradually. Not abruptly as with any alarm clock or alarm.
Soft sounds
They are exclusive to this application and are really beautiful and relaxing, ideal to be the first thing you will hear during the day. In addition, the volume increases progressively.
If you don't like these sounds, you can download your own tones from the internet (like the ones suggested below), and configure them in Timely.
Nice design
Very elegant colors, typography and details. What better than to counteract the uglyness of getting up early with the very pleasant appearance that Timely has.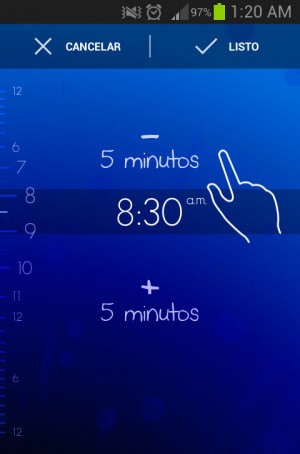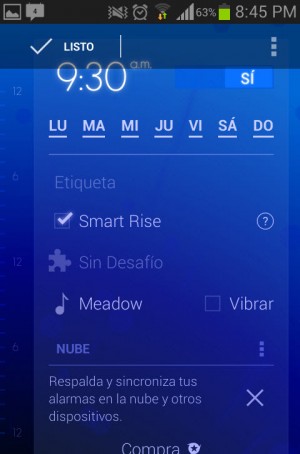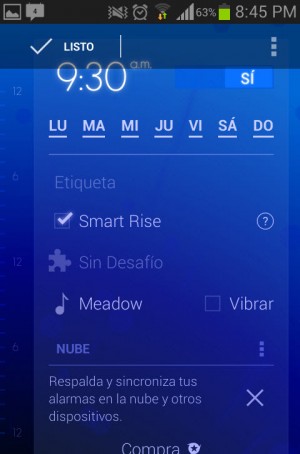 Additional features
Clock, Stopwatch and Timer available.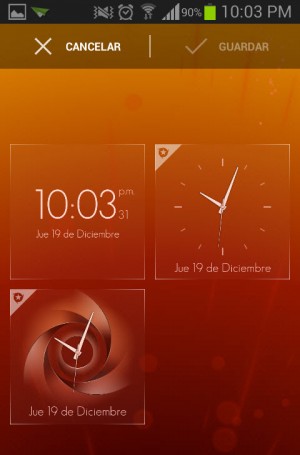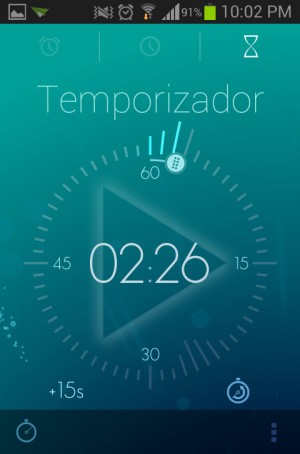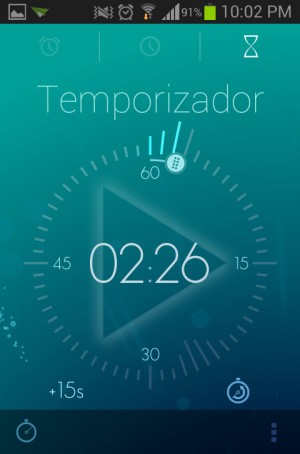 In addition to this, the alarm that Timely activates can also be turned off by turning the phone upside down , just like the Android alarm. And you can configure d challenges , which can force you to solve them in order to turn off the alarm clock.
The best alarm clock for Android?
What stands out most about this application is the system that sounds the alarm very lightly 30 minutes before waking up. You realize that sound but it is not as frustrating as the sound of the alarm itself. It prepares us to wake up gently and not abruptly like a normal alarm clock.
Download alarm clock for cell phone Timely
Nice tones or sounds for alarm
You will probably find these types of tones anywhere on the Internet. But if you don't want to bother searching or don't know where to start, I suggest searching the web at orangefreesounds.com. For example, you can start with the Nature Sounds or Relaxing Sounds category.
Once you download the tones you like, you can set them as the default sound in your alarm. In Timely's case, the option is found on the sound selection screen. If you are looking for an alarm app with more options, you can try Alarm Clock Plus.
Relaxing sounds: 5 best APPS to relax your day
The 11 best pages to download GOOD ringtones
Convert MP3 to RINGTONE or ringtone on your Android
Receive updates: SUBSCRIBE by email and join 10,000+ readers. Follow this blog on Facebook and Twitter.