Don't you like the background image preset on your smartphone? Do you want other app icons or a different user interface? All of this is easily possible with Android smartphones. Your smartphone can be completely personalized except for a few details.
Android wallpapers with and without animation
The first and most obvious change approach is the background image. Either you take a nice photo and select it in the gallery as a background or you download one of the many backgrounds to be found on the net. Alternatively, there are also animated live backgrounds . They cost you a few minutes of battery life, but give you vivid pictures on the home screen.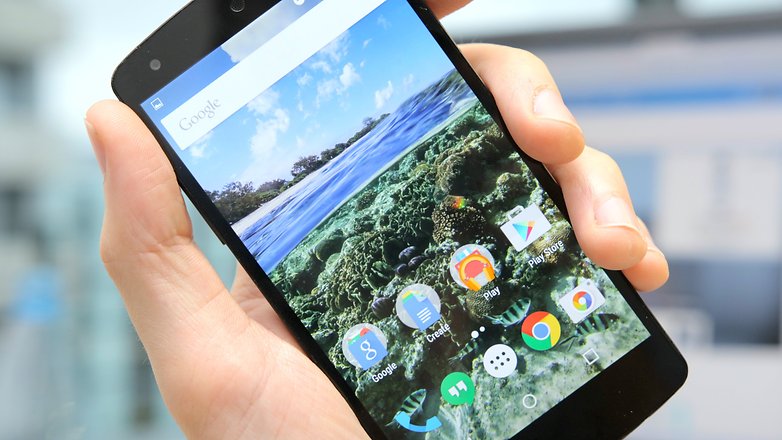 A completely new look with an alternative launcher
The next big hit in smartphone personalization is swapping out the launcher. The launcher is the area that you see after switching on the device or after pressing the home button. It manages your app selection and is the logistic center for all your app activities.
There are now countless different variants to choose from. From complex launchers with countless customization options to minimalist variants with special controls and gestures. Definitely try different launcher, because they can make it easier for you to use. Some smartphones are even a little faster with alternative launchers.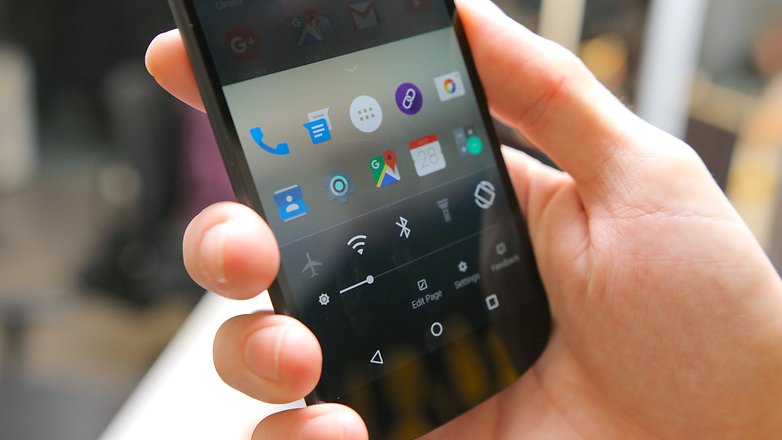 New icon packs
Some alternative launcher allow you to set up and use icon packs. This puts an end to the annoying problem that the various icons on the homescreen and in the app drawer do not have a uniform appearance. Icon packs are therefore extremely important for ambitious changes to the user interface. The Play Store has free and paid ones. Here are some inspirations:
Some manufacturers such as Huawei, Honor or OnePlus have already integrated the option in their own operating system to select other icons for the start screen. Here there is even the option to make the entire surface look different with so-called themes.
New sounds for Android
Of course, your own ringtone should not be missing. With Android, switching to your favorite song or a downloaded sound is relatively easy:
Your personal ringtone is ready. You can find more detailed instructions here: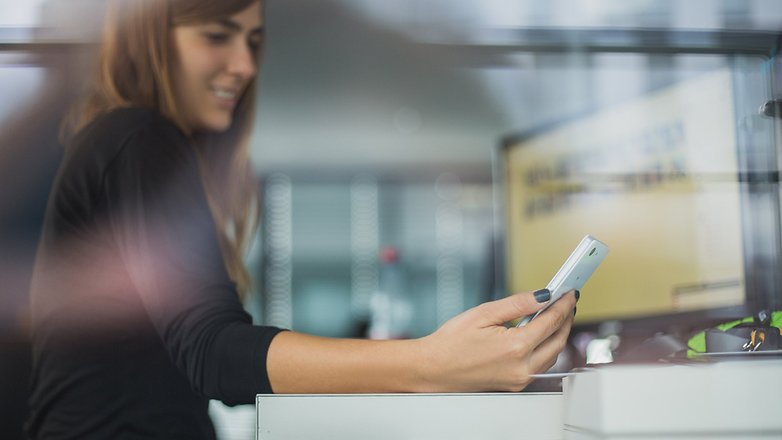 Two of the most popular apps and good sources of free ringtones for your Android smartphone are:
Zedge is also available as an app and is financed through full-screen advertising videos. The app therefore preferably opens in the WLAN. In Zedge you also get wallpapers and icons.ZEDGE ™ ringtones, backgrounds, symbols
Improve handling: optimize notifications and lockscreen
Do you get a lot of emails, push messages and other notifications? Do you want your smartphone to be on the table but want to take a quick look at incoming messages? Naturally! Many manufacturers have now integrated always-on features or those with names such as At a Glance , inactivity display or ambient display .
Notific: Lockscreen notifications
If your smartphone does not offer this feature, the Notific app will help you. And this is how it works: Notific shows you incoming messages, even when the display is switched off. This immediately gives you a look at the message received. Of course you can filter which apps you want to be informed about.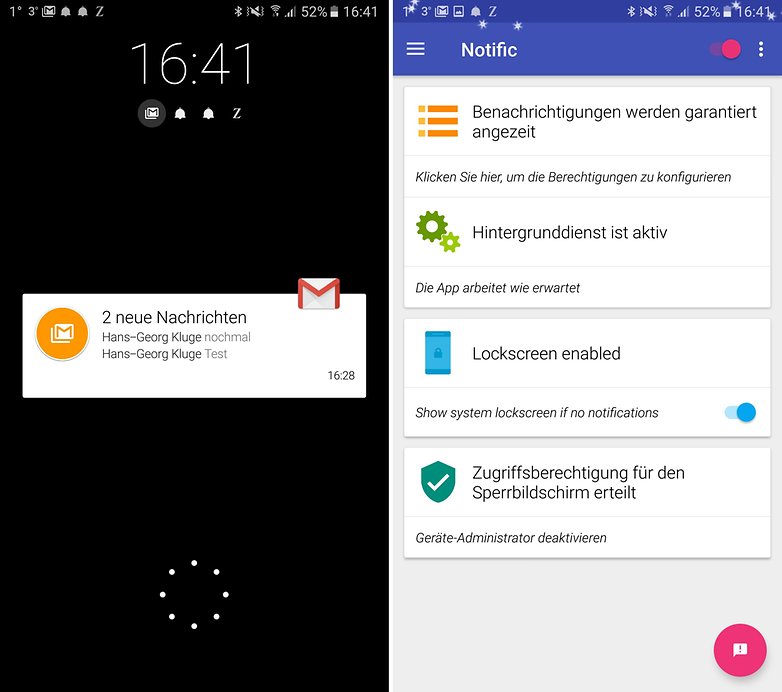 Notific: Lockscreen notifications
Start lock screen
The Start Lock Screen is a bit reminiscent of the popular Microsoft's Next Lock Screen, which is set by Microsoft. The aim of the app is to provide you with as much information as possible via the lockscreen so that you don't even have to unlock the phone. There is web search, various password locks, widgets, tools, news, weather, app shortcuts and more.
For hobbyists: adapt smartphones with and without root
A new launcher can be installed quickly, and a wallpaper can be set up just as quickly. You can already customize a lot with these means, but you still can't get at some functions and design aspects of your smartphone. For example the notification bar. If you want to make adjustments here, you have to be willing to install more than just a simple app if the manufacturer does not voluntarily grant this option.
Substratum: The theme engine for Android
For smartphones with Android Oreo there is, for example, the theme engine Substratum, which you can install without root. But it takes several steps to set up substrate. Especially without root you have to face a multi-stage process. First you install the Theme Engine from the Play Store and the optional plugin, which ensures that Rootatum works without root – the latter costs a one-time fee of EUR 1.99.substratum theme engineandromeda ★ substratum stock rootless backend 8.0+ (Unreleased)
But that alone is not enough. You must now activate USB debugging in the developer settings and install the substratum client on your Windows PC, Mac or Linux computer. Now starts the substratum app. Connects smartphone and PC and follows the instructions on your smartphone. You have to repeat the activation of substratum via PC after each restart of your smartphone, which is either annoying or impractical. Root users have nothing to do with activation via PC.
Now you can start with substratum. But how! You can find themes in the Play Store and download them via the app. substratum makes it possible to adapt all aspects of the UI so that complete mods are possible. Would you prefer your smartphone to see black?Swift Black Substratum Theme + Oreo & Samsung theme
Or should your homescreen background shine through every app?Material Glass Substratum [Legacy]
There are now a lot of themes for substratum in the Play Store and you can be sure that hardly any other user has this design on their smartphone.
Xposed: Nothing works without root
Large changes to Android are possible with the help of Xposed. This framework requires root so that you can install it at all. So first root your Android smartphone . After rooting, you install a custom recovery and can then install modifications at the system level. And this also includes the Xposed framework. We will present this to you together with a handful of other root apps in a separate article.
Most modules only change small aspects of the Android interface. Occasionally they only close functional gaps or even fix bugs . In the case of GravityBox, however, it goes much further and allows you to completely rebuild your surface. The module is only recommended if you have an Android that is close to the floor; Samsung Experience or Huawei EMUI are likely to crash with GravityBox.
Custom ROM
The complete firmware (also called ROM ) can be replaced on some devices . Third-party providers are often dedicated hobby programmers who either developed their own ROM close to the Android Open Source Project (AOSP) code or who compiled and tested LineageOS for your smartphone. If they are mentioned as a release in this list, they are considered stable and are a useful replacement for the pre-installed firmware. We have prepared a custom ROM type consultation in a separate article.