The new devices in the Galaxy S10 series from Samsung have the new Infinity-O display . Instead of relying on a notch, Samsung simply perforated the screen of its devices with a laser and managed to accommodate the front camera (or cameras, in the case of the Galaxy S10 + ) to save space. But is it possible to hide this hole in the display of the Galaxy S10 like on smartphones with Notch? Definitely!
The Galaxy S10e and Galaxy S10 have a single hole, while the Galaxy S10 + even has two holes through which the double front camera looks out into the world. Sometimes this new feature can be distracting, especially when using a white background application like Gmail. But Samsung offers its users the option of hiding the hole with a black bar that extends across the screen, just like you can hide a notch.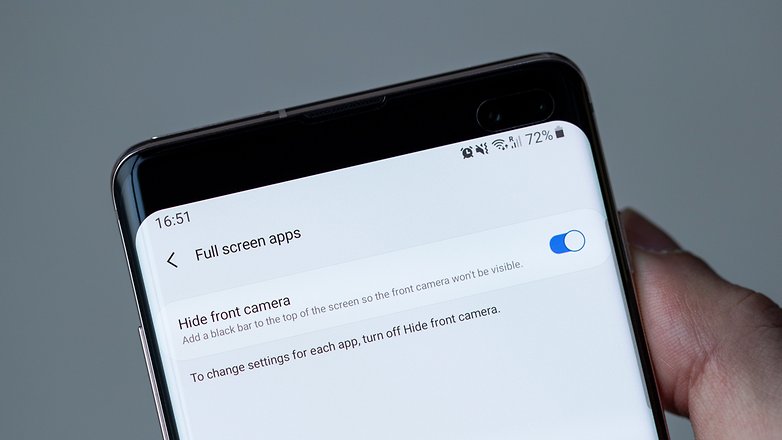 Frankly, the holes are a lot less distracting than the notch, but more sensitive people will still prefer to hide them. Here's how to do it:
Goes to the system settings
Searches the display settings
Selects the Apps submenu in full screen mode .
Activates the option Hide front camera .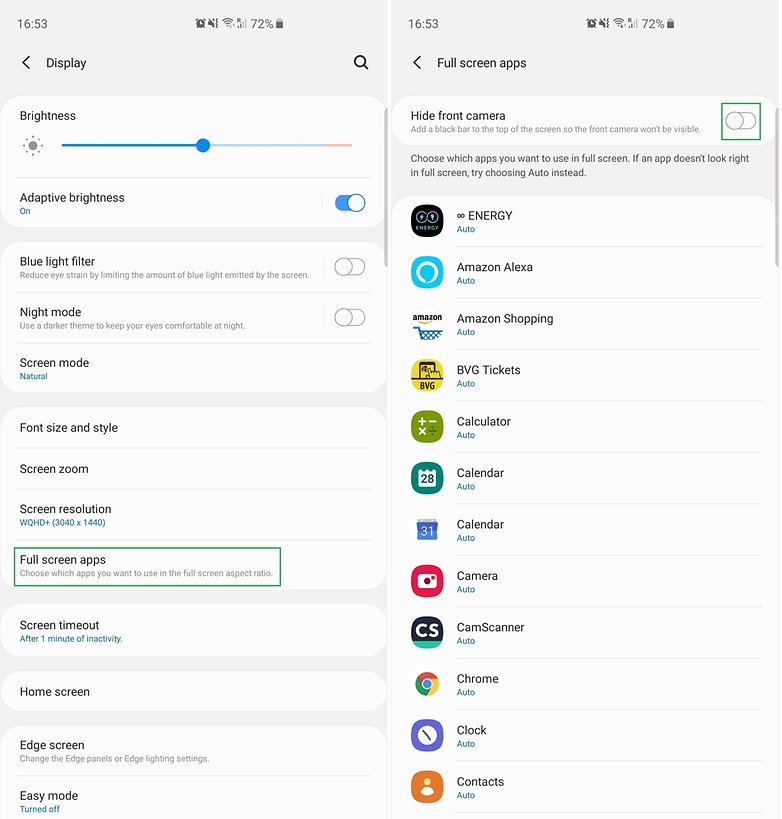 In this way, the user interface is provided with a black bar on the top, which practically hides the front camera (s).
Are you going to buy the Galaxy S10? And if so, would you rather hide the camera or not?