Currently, the WhatsApp application alerts your contacts about you. If you are online, the last time you connected or if you read their messages. Fortunately, there are several ways to enter WhatsApp without being seen or that nobody knows all this information.
WhatsApp already has its own functions so you can use the application without your contacts knowing. Although we also tell you about other third-party APPS that help you stay hidden and at the same time spy on other people without them knowing it.
Enter WhatsApp without being seen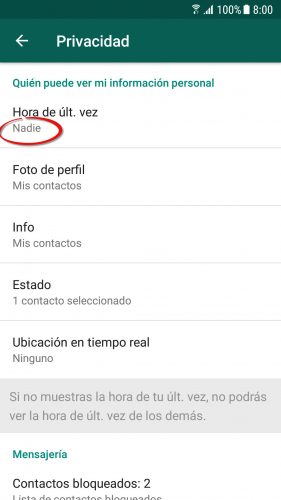 If you enter the WhatsApp application, the time will be recorded and will be visible to your contacts. To avoid this, you can deactivate the "Last time". This way no one will know what time you connected:
On the main WhatsApp screen, touch the menu button and choose "Settings".
"Bill".
"Privacy".
In Last hour Once, choose "Nobody."
How to do so that the seen does not appear in WhatsApp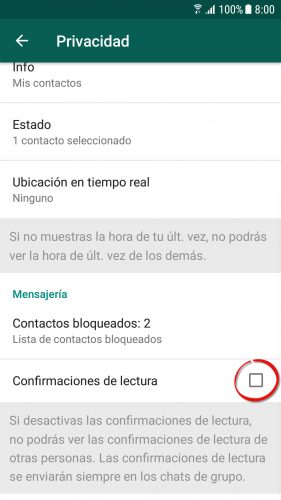 If you enter to read the pending chats, WhatsApp will notify your contacts by popcorn or double-seen in blue. So that they do not see that double seen, deactivate the read confirmations in a similar way to the previous one:
Settings> Account> Privacy
There, uncheck the "Read confirmation" box.
Application to enter WhatsApp without being seen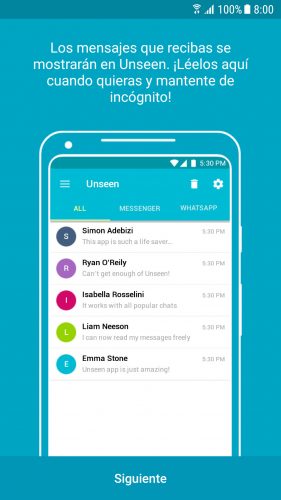 The above solutions have a problem. Although no one will know that you entered WhatsApp or read their messages, you will not know this information from your contacts either. You should deactivate or activate the aforementioned options all the time and as appropriate to hide or spy on your contacts.
The alternative is to leave these features permanently activated and in case you want to hide yourself, use the following applications. They allow you to view WhatsApp messages without being seen (and even reply without being seen). Your contacts won't see you online while reading their chats and your last time won't be logged.
Keep in mind that none of these applications will notify you when your contacts read your messages.
Hide Double Seen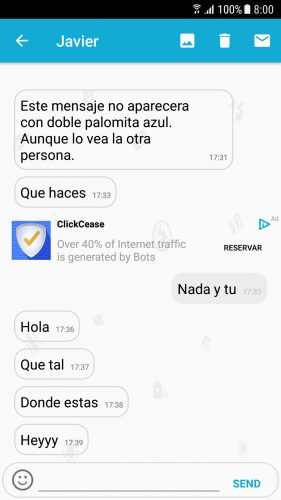 In addition to being able to enter to see your WhatsApp without being seen, it has the great advantage that you can respond from the same application. Most alternatives do not offer this option.
However, its disadvantage is that chats or conversations appear repeated (at least on my Samsung). If this seems unbearable to you, you can try Unseen or Shhh. These do not have that problem, but you will not be able to answer from them. If Shhh doesn't work for you, be sure to activate their access to notifications (Settings, Applications, Special Access, Access to Notifications).
StealthApp APK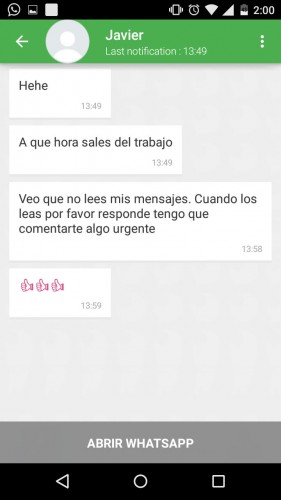 The interesting thing about this app is that, in addition to being able to read WhatsApp messages without being seen, you can deactivate the original WhatsApp notifications and generate alternate notifications in replacement, which can be disguised. For example, it appears as a memory full notification.
Nor can you respond from this app, unfortunately.
Note : For these apps to work correctly, make sure you have the reading confirmation activated on your WhatsApp.
See last WhatsApp connection without connecting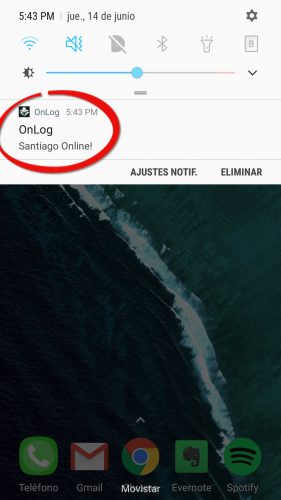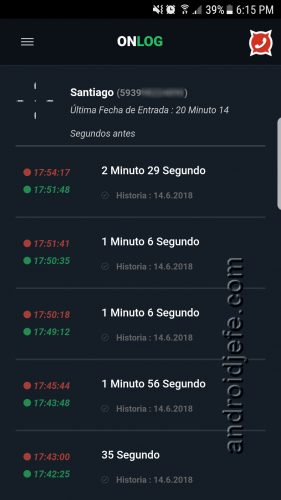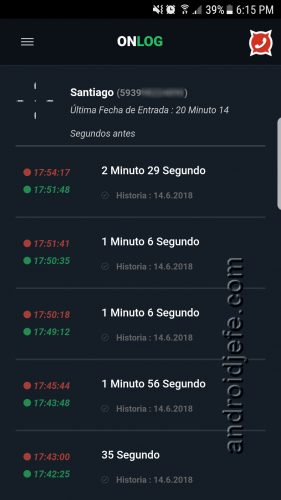 We already said that you can disable the Last connection time on WhatsApp. So you will not be seen when entering. However, you will also not be able to see the last connection of your contacts.
In order to see someone else's last WhatsApp connection without having to connect, you will need a spy application like Onlog.
Onlog notifies you when a contact connects to WhatsApp, disconnects, time of use and their connection history, with precise date and time. You only need to enter the contact's phone number and the app will begin to notify you and record their activity. It works independently, so you don't even need to have WhatsApp installed on your phone.
How to appear offline on Facebook and Messenger (remove green dot)
How to know when someone connects to WhatsApp
How to DECEIVE WhatsApp real-time location
Receive updates: SUBSCRIBE by email and join 10,000+ readers. Follow this blog on Facebook and Twitter.