WhatsApp allows you to hide messages or chats from curious eyes easily and without the need for any application through its "Archive" option. It is not the best alternative, but at least it helps to maintain your privacy.
There are also WhatsApp «mods» that really allow you to hide messages safely and offer other interesting functions that the original WhatsApp app does not have, but since they are created by independent developers, they have multiple disadvantages and risks that you should not take.
Archive the chat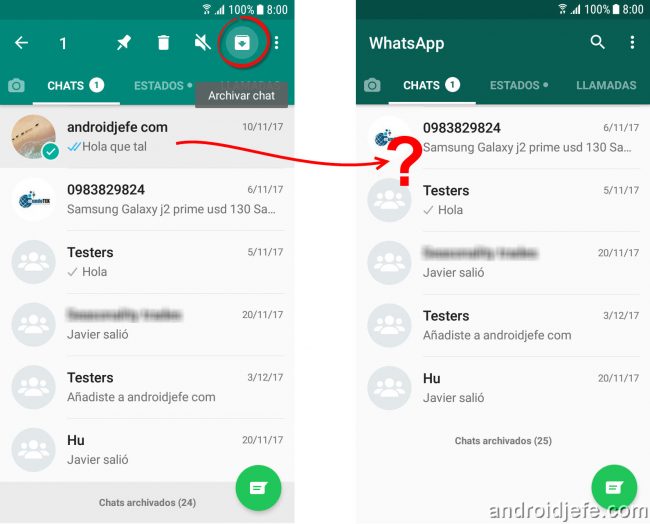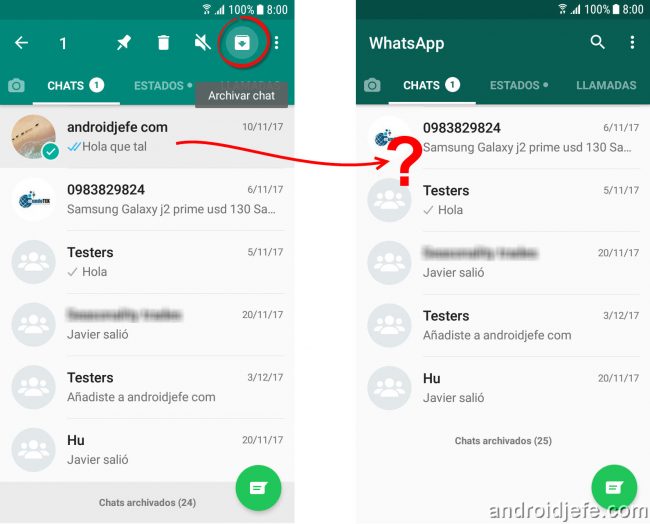 How to hide WhatsApp messages
To hide all WhatsApp messages with a person, press and hold for two seconds on the chat. At the top right, tap on the "Archive" button, as you see in the illustration above.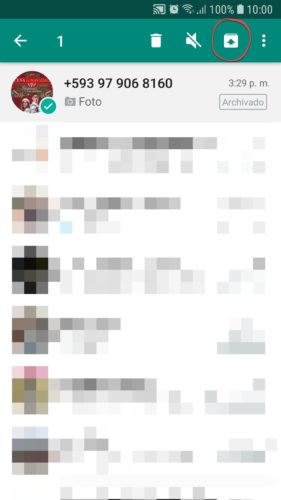 This option "hides" the conversation on the chat screen, but you can easily see it again by tapping on the "Archived Chats" option at the bottom. If you press and hold on an archived chat, you can unarchive it and return it to the chat screen.
Unfortunately this is the only way to hide a chat on WhatsApp. Since it is not safe at all, the best thing you can do to protect your conversations is to prevent unauthorized access to your phone with a lock screen, block or hide the WhatsApp application. You may also be interested in disabling on-screen popups or notifications.
GB WhatsApp and others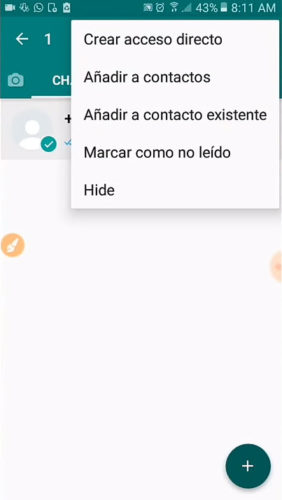 There are unofficial WhatsApp applications, such as GB WhatsApp or WhatsApp Plus , that really hide the chats without leaving a trace and even protect them with a password. They work in a similar way as explained above. However, assuming that you have not downloaded an APK with malware, by using them you are exposing your device and data to the potential vulnerabilities of these apps created by unknown developers. Worst of all, WhatsApp can temporarily suspend your account if you use these types of applications, which violate its terms and conditions.
How to prevent WhatsApp messages from appearing on the screen
How to see WhatsApp messages DELETED by the other person
How to HIDE Android apps
Receive updates: SUBSCRIBE by email and join 10,000+ readers. Follow this blog on Facebook and Twitter.