Groups are one of the coolest things about WhatsApp, but when there are enough members or they are very active, your phone will be ringing, vibrating and showing notifications constantly. Being very drastic, you could disable all WhatsApp notifications from Android settings, or at least disable vibration and sound. If you are only bothered by the notifications of a certain group, you will have to refer to the settings of that group in the WhatsApp application.
Simply open the group chat, touch the menu button, that is, the three dots at the top, and choose «Info. of group ». On this screen, you must activate the "Silence notifications" switch. This means that the phone will stop ringing or vibrating with each notification. Choose the time period, after which both will automatically re-activate.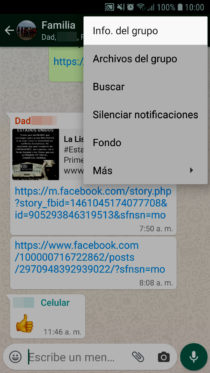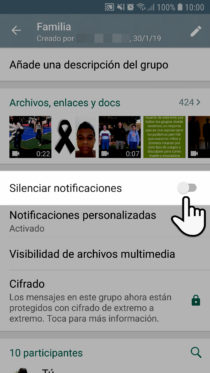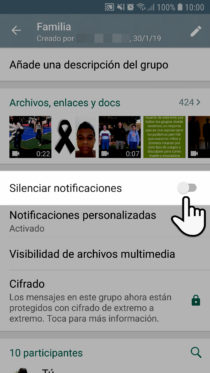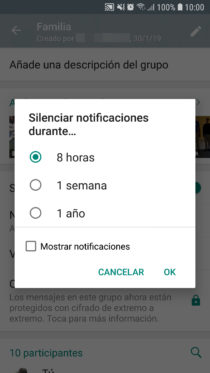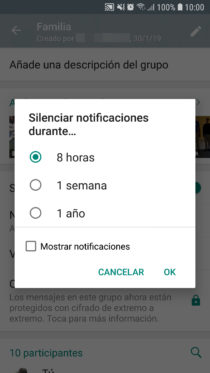 If you also want to stop seeing the WhatsApp icon and its notification in the top bar or status bar every time a new message is published in the group, you must leave the "Show notifications" option unchecked. In this way, you will only find out about new messages in the group when opening the application.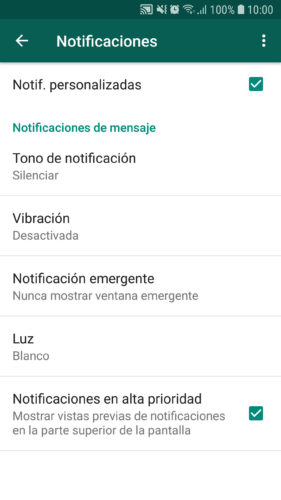 Instead of turning off sound and visual notifications, you can also customize them for that particular group. In other words, specify what type of sound you want, the vibration, notification light and notifications in high priority, those that appear on the screen temporarily.
The difference between this compared to the general Group notifications in the WhatsApp settings, "Notifications" menu (from where you can also deactivate the sound, vibration and put a custom sound), is that any change in said notifications will affect all groups. whom you have joined. The possibility indicated in this article allows you to choose which groups you want to mute.
As I said at the beginning, Android also allows you to disable, disable, hide or remove all WhatsApp notifications, both for contact and group messages. You just have to go to the Android application manager, search for and choose Whatsapp, and finally uncheck the Show notifications box. However, this is much more radical because it affects all your chats and groups on WhatsApp. You will stop seeing visual and sound notifications completely for any message on WhatsApp.
Can I stop receiving WhatsApp messages from a contact WITHOUT blocking it?
How to remove the NOTIFICATIONS and their sound on Android
How to prevent WhatsApp messages from appearing on the screen
Receive updates: SUBSCRIBE by email and join 10,000+ readers. Follow this blog on Facebook and Twitter.