Attention, you no longer need an APK or an extra application to hide or block the information of «Last Time» -last. time today at 0:00 AM- displayed on Whatsapp when a contact reviews a conversation with you or when they review your profile. Neither will you need any trick or hack to hide or block the profile photo or your status from your contacts because the new version of WhatsApp for Android already provides support for these privacy options.
First of all, the first thing to do is make sure you have the version of WhatsApp I'm talking about, that is, version 2.11.186. To know which version is installed on your Android, you must go to Settings, Help and then About. If you don't have this version yet, the update should automatically come to you at any time. It is important to have this new version of Wasap -or a higher version, obviously- otherwise, what you indicated below does not apply. Nothing of the indicated will be able to be done.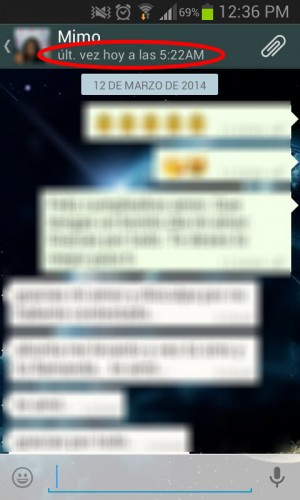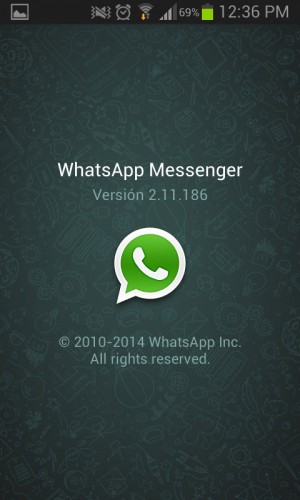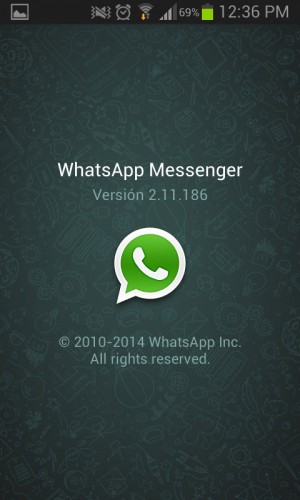 To block Last Time, hide the status or hide the profile photo, it's all a matter of going to Settings, Account Info and then to Privacy. There the screen clearly indicates "Who can see my personal information". Adjust what is needed, as needed. For example, for Last Time, you can choose to show this information to everyone (anyone, whether or not a contact), only to contacts, and to no one. The same is done for the profile picture and for the status. By default this information is displayed to everyone, contact or not, so it is a good idea to configure these privacy options with the appropriate restrictions.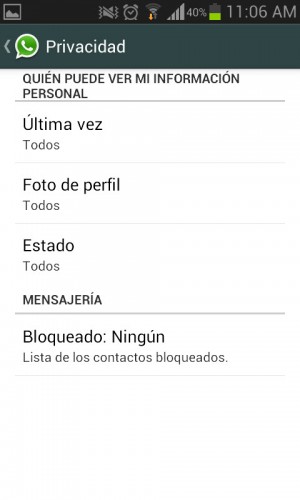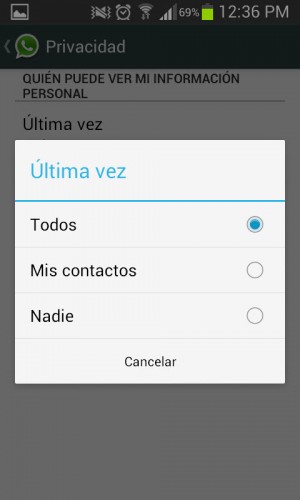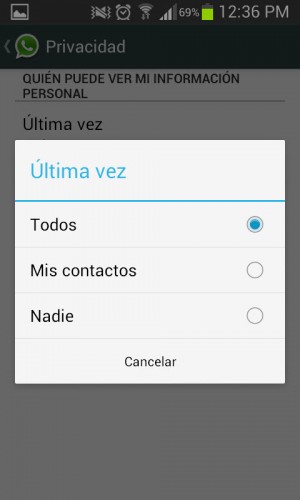 It does not end there. If your friend or your partner does not have how to pay their WhatsApp for a year, this new version of the application allows you to give them by paying. You can pay Whatsapp to any contact, if he or they cannot for some reason. It is all a matter of going to the person's profile using the View Contact option, pressing the Menu button and then choosing the Pay option for Contact name.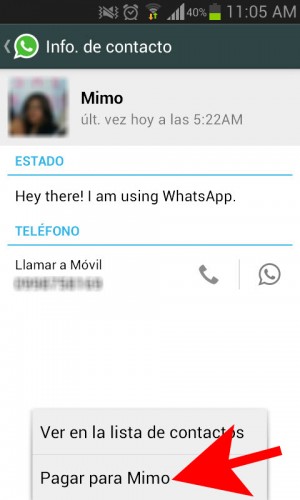 There is. A well-received update, which allows you to configure Wasap privacy and remove or remove Last Time or Last Seen from all contacts, as well as photo and status. As a bonus, the option to pay the application for one year to someone else.
More information: WhatsApp for Android FAQ
This happens when someone blocks you on WhatsApp (or blocks it)
Can I stop receiving WhatsApp messages from a contact WITHOUT blocking it?
How to block a number that is NOT a contact in WhatsApp
How to protect my profile PHOTO on WhatsApp?
Receive updates: SUBSCRIBE by email and join 10,000+ readers. Follow this blog on Facebook and Twitter.