Geographical coordinates are basically two numerical values ​​that identify an exact place on earth. They are latitude and longitude, but being two strings of various numbers, they are difficult to remember. If the Google Maps mobile app is used on Android and iOS, these coordinates can be obtained as a code that is less complicated.
The Google Maps app calls this "code plus". It is an alternative identifier to the coordinates. It is generally an 11 character string, between letters, numbers, and symbols. It may not be so easy to memorize, but being shorter is a better option to share a location with other people. Here's how to get this code for an address in Google Maps for Android.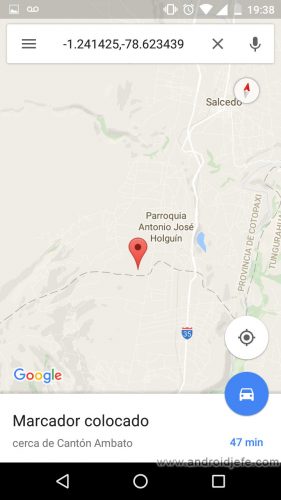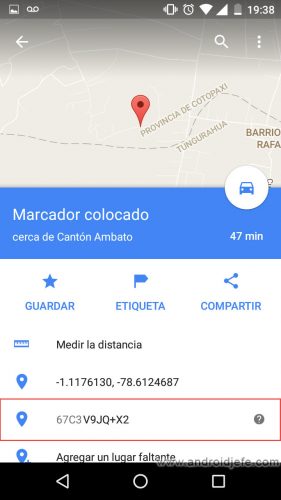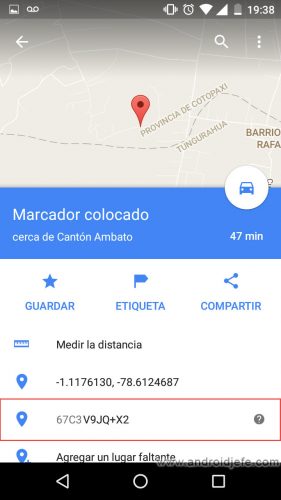 Put a marker at the place on the map (press and hold on the desired place).
A small panel will appear below. Tap on it to expand it.
The plus code will appear in this expanded panel.
This plus code can be copied to the device's clipboard just by tapping on it. When you insert it in the Google Maps app (or in the web version) as any search, it will return the exact place where the marker was placed at the beginning.
Google Maps plus codes are another more digestible way to share a geographic location with other people. For example, sharing it on a website, business card, document, or brochure. It is much easier to remember than the latitude longitude coordinates of a place. In fact it is as long as a phone number.
It is important to clarify that this function of the plus code in Google Maps is recent. You need to make sure you have the latest version of the application installed. For reference, this article has used version 9.38.1 of Google Maps for Android to demonstrate this feature.
How to see the location history of your cell phone
How to add public or PRIVATE places in Google Maps
Google allows you to read QR codes with the cell phone camera
Receive updates: SUBSCRIBE by email and join 10,000+ readers. Follow this blog on Facebook and Twitter.