If you have a Samsung smartphone, you may have already encountered the black screen problem. The latter lights up but the screen remains black. Wondershare's Dr.Fone software solves this inconvenience that makes your Samsung Galaxy unusable. We explain how it works and the steps to follow.
Why does the screen go black?
The reasons are multiple and can either be due to a material problem due to the wear of your smartphone or to physical damage (fall, shocks …). When it is not a hardware problem, the problem then comes from a software failure. However, it is very frustrating to have a smartphone that you can no longer use. For this, Dr.Fone from Wondershare allows you to repair it in a few clicks without having to call a professional.
How to fix the black screen on Samsung Galaxy
There are many tools to fix the problem of the black screen on a Samsung smartphone. One of the most effective methods is to download and install Wondershare's Dr.Fone software, which offers "Repair" functionality. With a few steps, and a few clicks, with no special knowledge required, you can easily and quickly solve the black screen problem. Here is the procedure to follow:
1. Download and install Dr.Fone for Android on your computer
Click here to download Dr.Fone for Windows
Click here to download Dr.Fone for iOS (Mac)
2. Once the program is installed, launch it and click on "Repair". you will then see the following window appear: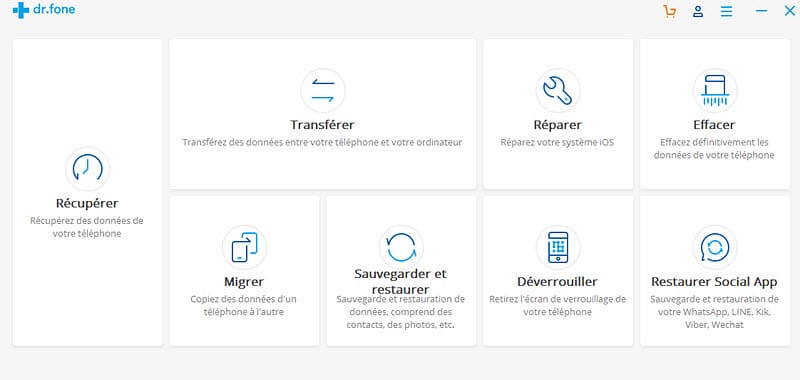 3. Then choose the make and model of your smartphone, the country / region and the information relating to your network operator. Then confirm by clicking on "Next".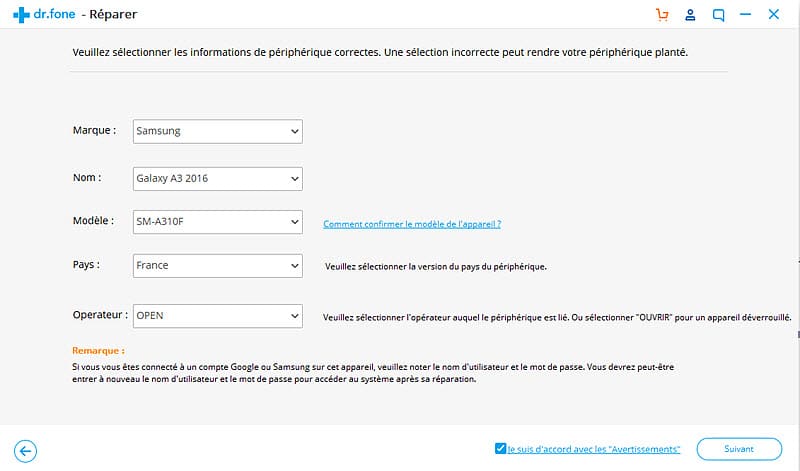 4. Start your Samsung Galaxy smartphone in "Download" mode by following the steps that appear on the screen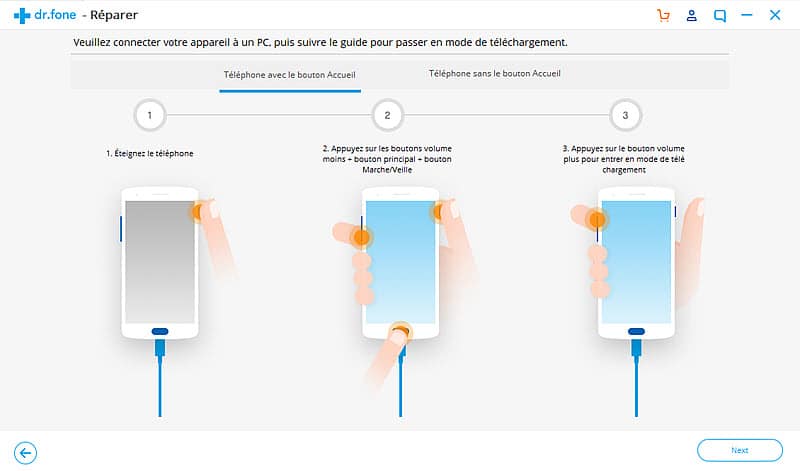 5. Then download the firmware of your device by clicking on "Next"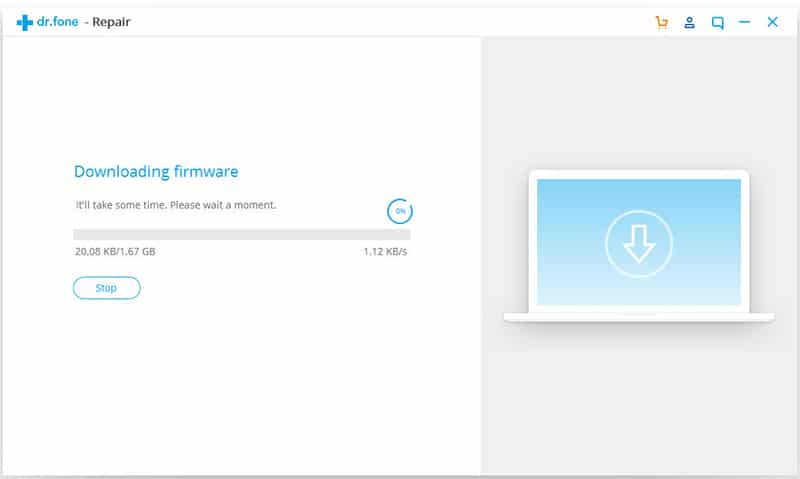 6. Once downloaded, the software starts repairing your Android device automatically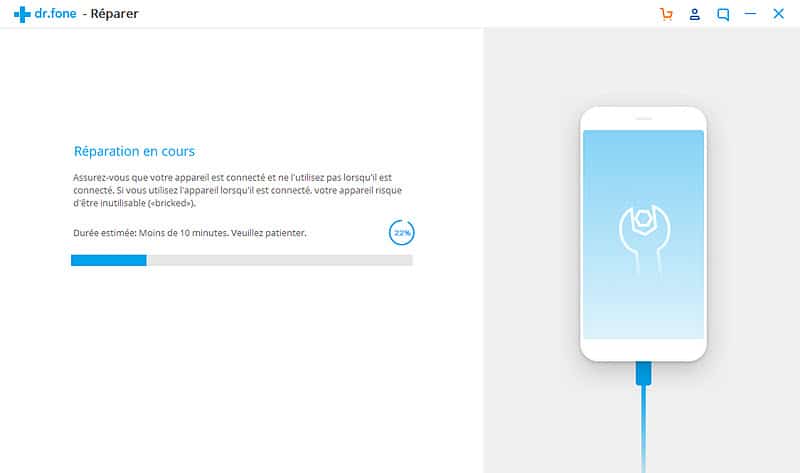 As simple as that! Note that this software is compatible with more than 1000 Android models. The latest Samsung Galaxy S10, S10 + and S10e are also supported . The software is available for both computers running Windows and machines running iOS (Mac).
The premium license valid for one year of the software is available for Android devices (1 – 5 mobile devices on 1 PC) for € 39.99 and € 59.99 for iOS devices . The lifetime license is much more profitable since it costs whatever the system chosen (Android or iOS) 69.99 €.