Currently, calls and video calls on Facebook Messenger Lite are now available. Also the possibility of blocking them, to avoid receiving calls from someone in particular.
How to call in Messenger Lite
Just as in the normal Messenger app , to make a call in Messenger Lite you just need to tap on the phone button, which is located in the upper right of the chat screen with the contact. You can also tap on the camera button if you want to make a video call.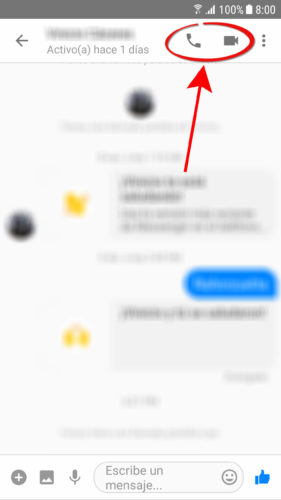 Remember that this calling feature was not available in older versions of the app, so be sure to install the latest version from Google Play.
Keep in mind that neither the normal Facebook application nor Facebook Lite allow you to make calls or video calls. For this, the company created Messenger and Messenger Lite, which are the only apps suitable for calling your contacts on Facebook.
Do not receive calls on Messenger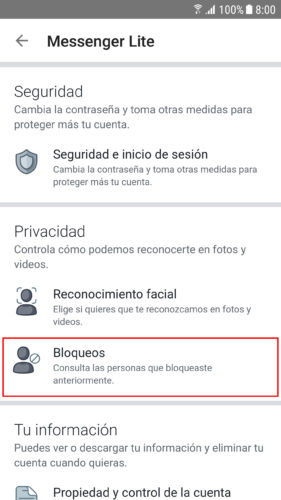 If you do not want to receive calls by Messenger Lite, you must block the person you do not want to talk to, from the Facebook settings, or from the Messenger Lite application itself ("Account settings" menu) or the normal version (menu "People").
Unfortunately, there seems to be no way to block ALL calls on Messenger. If you don't want to receive calls, you will have to block the internet in the Messenger app only or put the phone in airplane mode, but this will also prevent messages from arriving.
Facebook and Messenger Lite
Both Messenger Lite and Facebook Lite are two light applications compared to the normal versions of these apps (Messenger and Facebook just plain). If you are having slow problems on your cell phone, the battery locks or runs out very fast, it is highly recommended that you uninstall those normal versions of these apps, and install their Lite versions or other alternatives, which are friendly to the performance of the equipment and battery life.
How much mobile data does a WhatsApp call consume per minute
How to remove or disable SMS in Messenger
How to delete suggestions from Messenger
Receive updates: SUBSCRIBE by email and join 10,000+ readers. Follow this blog on Facebook and Twitter.