The WhatsApp "Delete for all" option allows you to delete your messages from a conversation. This way you can retract something you said and that the receiver does not see it (supposedly). This option disappears 68 minutes after sending, but through a trick found by Android Boss, you can make it appear again, to delete messages that you sent hours or even days ago.
Basically, everything consists of changing the date or time of the phone to a moment before the message was sent, in combination with other simple steps that I explain below.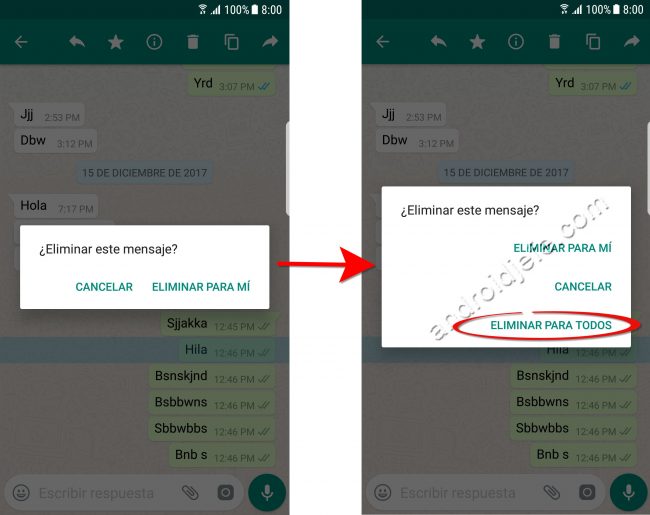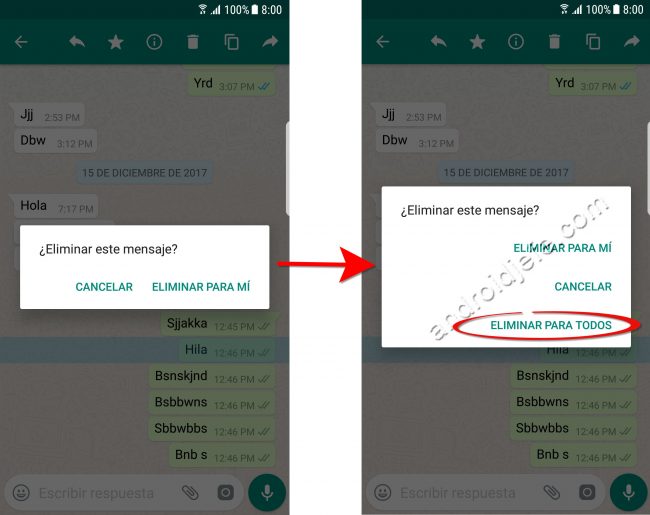 After changing the system date, the Delete for all option reappears, even after 68 minutes.
Activate the airplane mode of the device to disconnect it from the Internet.
Stop the WhatsApp application (Settings> Applications> WhatsApp> Force stop).
Change the system time or date (Settings> Date and time), to a time before the message was sent. For example the previous day or time.
Open WhatsApp, select the conversation and delete the desired message using the "Delete for all" option that should appear when you press and hold on that message.
Reconfigure the current phone time and date (optional).
Turn off airplane mode for the device to reconnect to the Internet. This is important, because only after that will the removal of the other device (or other devices, in the case of a group chat) be "processed".
If that doesn't work for you, try forcing the stop twice in a row (if possible) and set the system date to one or days before the date the message was sent.
The limitation of this trick is that you can only delete messages up to five days ago. If you set a much older date (one month, for example), WhatsApp will force you to update the date in order to open the application, which will prevent the deletion of messages.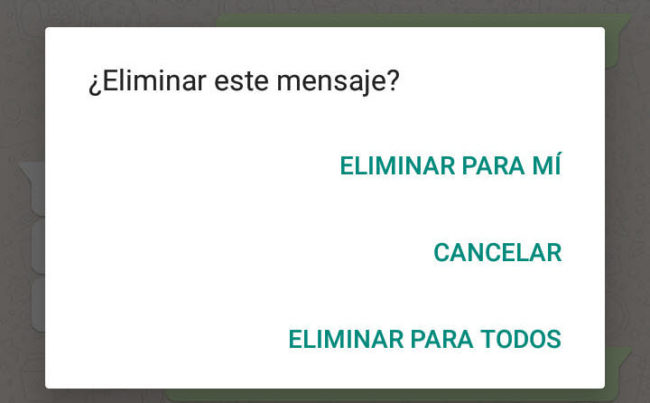 Another method also discovered by Android Boss is to display the removal window within the time limit (68 minutes). While that window is open you can delete the message whenever you want, because the button "Delete for all" will have it available there. You can remember it as "insurance" in case you doubt a message you just sent. This could also work on Facebook Messenger, since the first method does not.
In this case the disadvantage is that you will not be able to use WhatsApp, although you will be able to turn off the screen or use other applications, as long as you do not remove the window (using the multitasking or start button). Just be careful not to switch between many apps, because this can erase WhatsApp from RAM and lose the window.
How to see WhatsApp messages DELETED by the other person
Can I delete text messages from another cell phone?
How to know if your WhatsApp is spied, cloned, hacked or intervened
Receive updates: SUBSCRIBE by email and join 10,000+ readers. Follow this blog on Facebook and Twitter.