You can manage multiple accounts from the Facebook Messenger app, but not all of them may be useful to you. To delete an account, it's very simple, just follow this little tutorial. Take out your smartphones, it's your turn to play now.
Facebook inspires more and more distrust of users, and for good reason: the social network has multiplied errors and left our personal data accessible to who wanted it, some were not shy to exploit them for malicious purposes ( hello Cambridge Analytica). We have already explained to you how to permanently delete a Facebook account , we are now moving on to closing a Messenger account. Useful when you manage several profiles at the same time and you no longer need or want to associate it with your app, but keep your main account.
How to close your Facebook Messenger account
Just follow these steps to get rid of an account on Mark Zuckerberg's instant messaging app:
On your Android smartphone, enter the Facebook Messenger app
Tap on your profile photo , top right, next to the Facebook logo
Scroll until you see the Change account menu and select it
Choose the account to delete from those available
Tap the three little dots
Select Delete account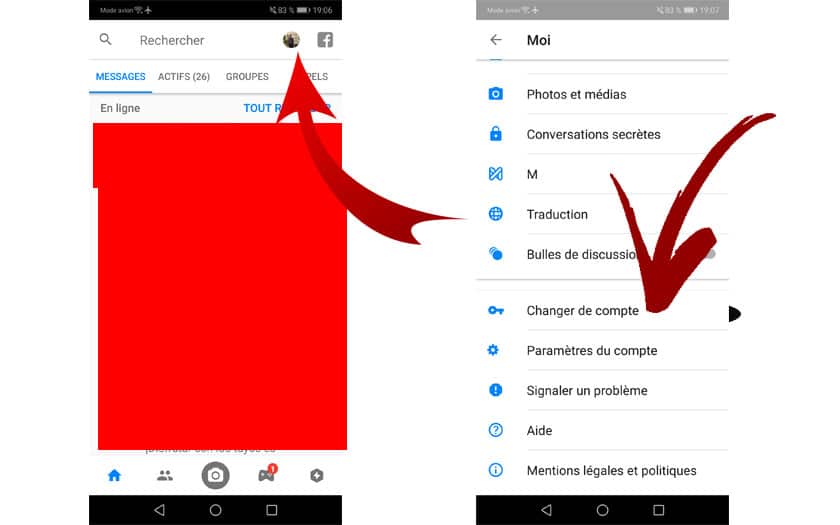 And here it is, done! You can also repeat the operation with the other accounts to which you had access, as long as you have at least one, the original one.