SIM card standards evolve at the same time as the design of our smartphones, always thinner. If you recently changed your phone or plan to do so, here is how to cut your SIM card so that it is finally in the right format.
Have you just changed your mobile and you realize that your old SIM card no longer fits into the new model? Whether you have a miniSIM card (the largest) and want to switch to a microSIM or nanoSIM, don't panic, you can do it yourself!
Why cut the SIM card you say? It is simply a question of responding to a certain impatience. Some users want to use immediately use their new smartphone. If for example you received one as a gift at Christmas but you do not have the corresponding SIM card, this can save you from having to wait for the operator to send a new card. This also saves you from queuing in the shop. Only your dexterity will make the difference here.
Warning : you do this knowing the risks that this involves and Phonandroid or the editor are not responsible for any problems that you may encounter. We give the method but you are responsible for the manipulation. We emphasize that this maneuver involves risks for your SIM card.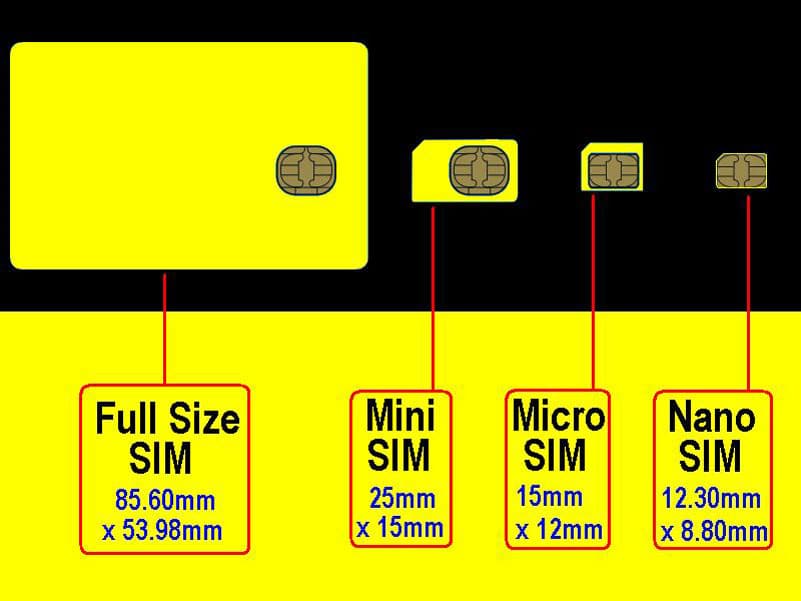 How to transform a SIM card into nano-SIM with a pair of scissors
To avoid cutting in the dark and end up with a useless SIM gripe, follow the following steps scrupulously:
Download the cutting plan proposed here by the iClarified site
Print the plan on A4 sheet in 100%
Place your SIM card on the correct diagram (depending on what you want) with double-sided tape
Draw the lines with a ruler and a pen
Carefully cut the SIM card following the lines (be careful this is the most delicate step)
Lightly sand the edges with sandpaper
If you follow these steps carefully and are careful, everything should be fine. If you have to cut out a small part of the chip in yellow, don't worry, that shouldn't stop it from working. For those who want to go from a small SIM model to a larger one, know that there are adapters .
Let us know if you've ever done the manipulation like MacGiver and if it resulted in a bitter success or failure. We repeat it one last time, if you have doubts about your accuracy, your equipment or your dexterity, abstain!