The Google Chromecast is unquestionably a fabulous product. It is certainly the best product of the firm, with the Google Home. We have tested the Google ChromeCast and for those who would like to know everything about the HDMI key we regularly offer short tutorials.
If the Chromecast can be used via a dedicated application on smartphones and tablets, or with a Google Home, it can also be very useful with a PC or Mac. One of the most sought after uses is certainly to copy the screen from the PC to the TV. So here's how to share your PC screen on your TV with Google Chromecast. The first prerequisite for successfully sharing your PC screen is to use the Chrome browser . If you don't have it, you can download it here . Let's go !
How to copy the screen of PC and Mac on the Chromecast of the TV
For that :
Make sure you're connected to the same network as Chromecast
Open Chrome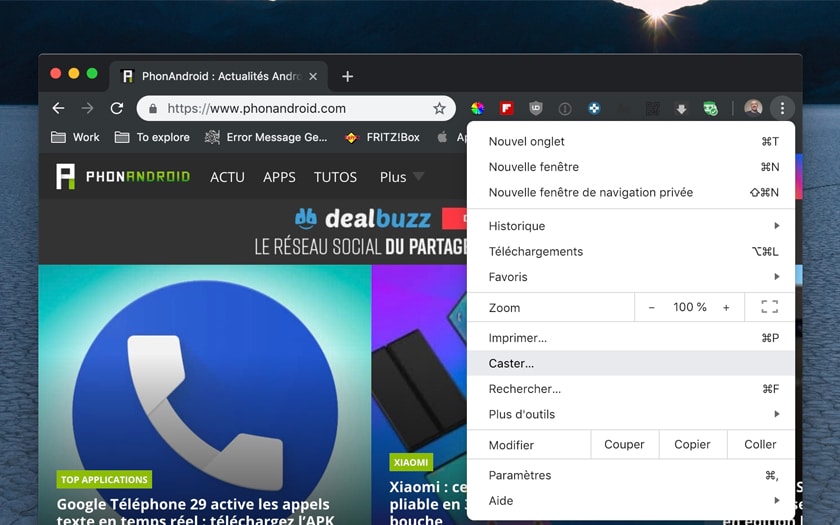 Go to the menu to the right of your avatar then choose Caster as in the illustration above
You can also right click on a page and click on Caster
Choose your Chromecast
Choose to share the tab or the whole screen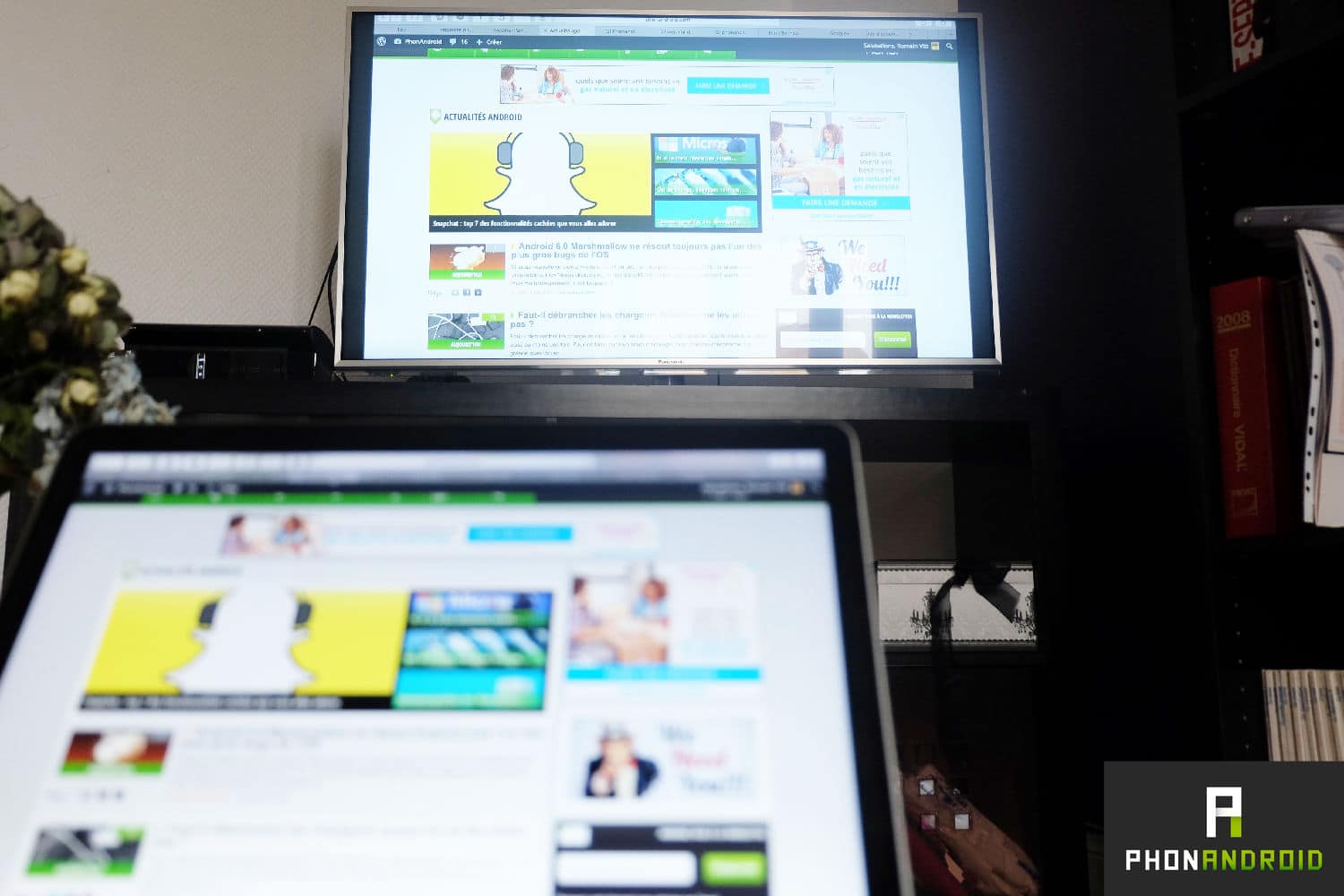 Amazing and magical! Your PC (or Mac) screen is shared on your TV. Awesome this Chromecast isn't it? To find out all about Google's HDMI stick, you can also check out our full Chromecast 2 review . For a better integration of your television in your home and in your home automation environment, we advise you to bring a Google Home or a Google Home Mini. Thanks to the Chromecast and the smart speaker, you can indeed control your television with the help of the Google Assistant .