Currently you can manage your Android phone by voice and  tell it what to do (literally). The mobile is able to recognize and execute your orders in Spanish and even WITHOUT an internet connection .
With voice control you can do simple tasks such as opening an application, making a call, sending an SMS, WhatsApp or entering a text. Even touch an icon, button or item on screen.
To control Android with your voice there are two ways. The first is through the OK Google voice system. The second is through the Google Voice Access application, whose advantage is that it works WITHOUT the internet.
Control phone by voice with «OK Google»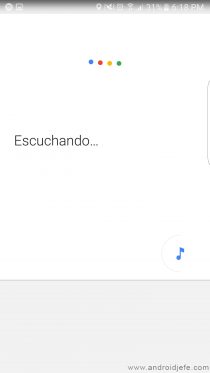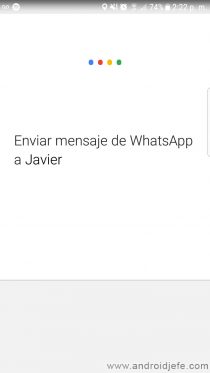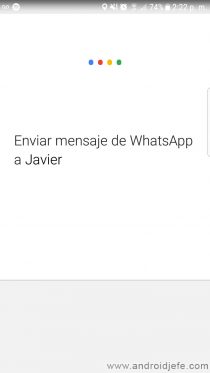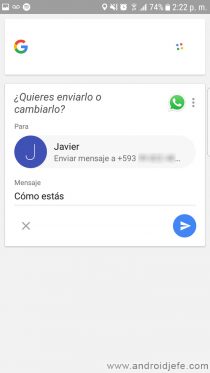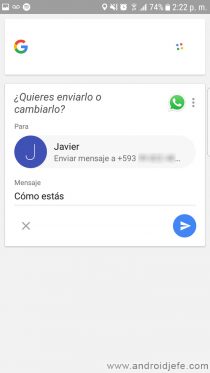 You must say the phrase "OK Google" (oquei gugol) to the phone to "wake him up". It will start to listen to you and you can indicate a task with a specific voice command . At no time do you need to touch the mobile. The device may wake up when the screen is on or even if it is off.
There are a multitude of voice commands available, entirely in Spanish . This application offers you a list of orders that you can tell your phone to execute. You can tell him to play music, activate the wifi or bluetooth, call a contact, send a message or whatsapp, etc.
OK Google is a functionality of the Google application . Therefore, you must have this application installed. Also, it must be configured correctly. If you don't want to configure it, you can activate voice control manually. That is, you must open the Google application and tap on the microphone button. This action replaces the indicated phrase. Then you can pronounce the voice command.
Through this system, more advanced users can program specific commands to execute one or multiple actions at the same time . This is done through the Tasker app and AutoVoice. This and this video explain details about it.
This feature requires a device with Android 4.4 or higher system . In addition, an internet connection is required . For more information visit this Google support page.
Control Android by voice WITHOUT internet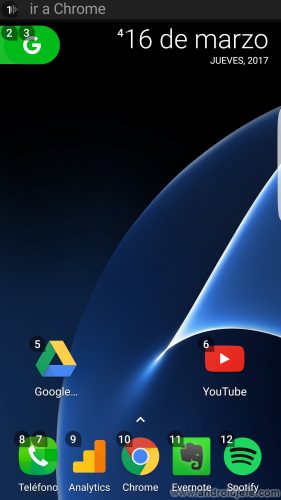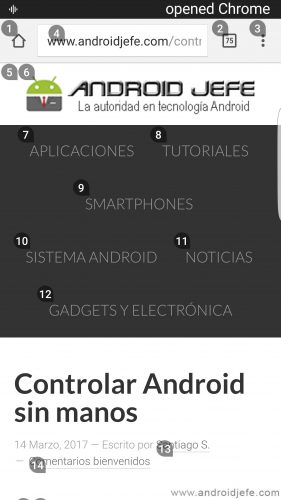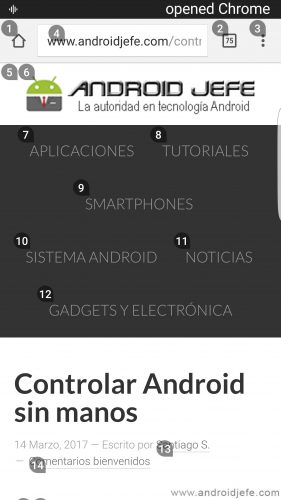 Google Voice Access  is a fantastic voice control app for Android. The highlight of it is that it works WITHOUT the internet and offers more detailed voice control .
Through it you can not only execute simple tasks such as opening applications, activating WiFi or displaying notifications. You can even order the touch of an icon, button or item on the screen , which will appear numbered, as seen in the image above. For example, to tap on the item numbered 1, simply say the word "one." To go to the previous screen or home screen you would have to say "back" or "go to home".
If you want to open an app, you would have to say its name only or something like "go to Chrome". You will have to say "activate waifai" or "notifications" to enable the WiFi connection or display the notification bar.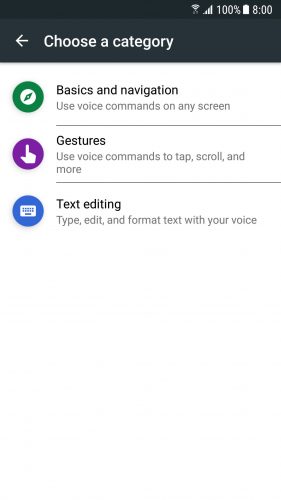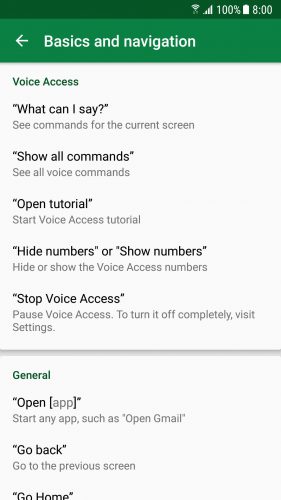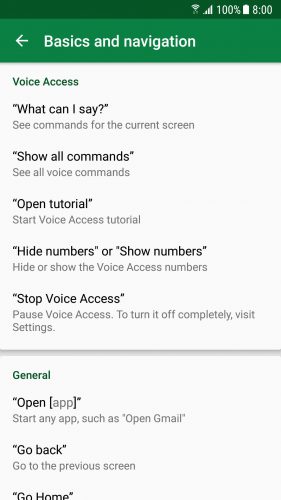 It supports a large number of voice commands that you can explore on its configuration screen (Android Settings> Accessibility> Voice Access> Settings). The commands are in English but you can pronounce them in Spanish. Many of them are accepted in this language as well.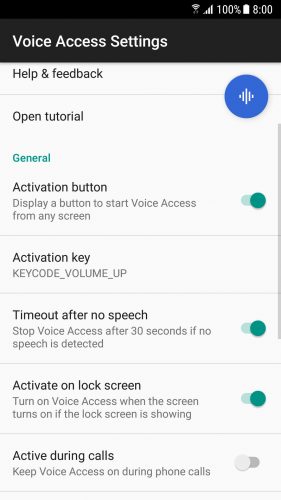 The application will respond from when the screen is turned on. But it does not always remain active. When she stops listening, the user must wake her up manually  from the notification. Optionally, from its settings you can enable the button on the screen or configure a physical button on the phone to activate it (this way you can activate it even with the screen off!).
Voice Access is an APP that requires Android 5.0 or higher to be installed. You can download its APK file or install from Google Play. After installation, simply activate the app in Android Settings> Accessibility to start using it.