When you are online or connected to Facebook, your friends will see a green dot next to your photo. To remove that green dot and appear offline you have to "Deactivate your active status" in the app you are currently using, be it Messenger, Facebook, Facebook Lite or the browser (be it on a PC or cell phone).
If you are in the browser of a PC, the option to not appear active is in «Chat» (bottom right), in the cogwheel. In a cell phone the procedure is more or less similar in all mobile apps. You will have to go to the Facebook settings and look for the "Active status" option, as indicated below.
The disadvantage of not appearing online or inactive is that you will not be able to see the connection status of your friends (except if you use Facebook Lite).
How to appear offline in Messenger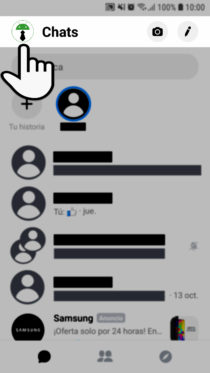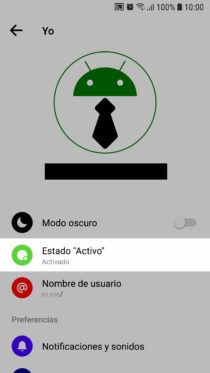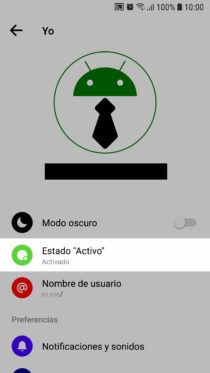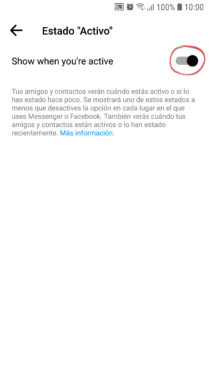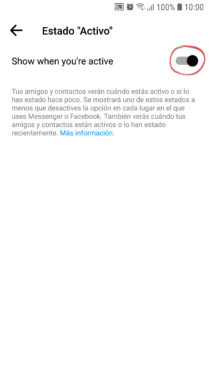 Tap on your profile picture at the top.
Choose "Active State".
On the next screen you will see «Show when you are active» and a switch that you must deactivate (it should be gray).
DO NOT appear online on Facebook from your cell phone
Facebook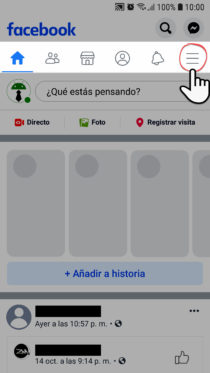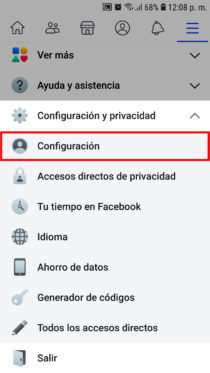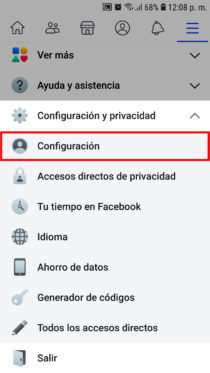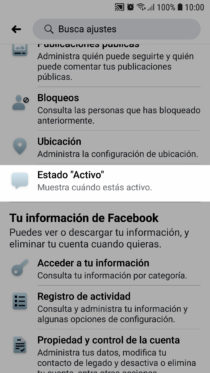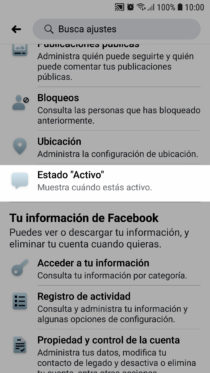 Open the Facebook menu (top right tap on the three horizontal lines).
Scroll down to 'Settings and privacy'.
Tap on "Settings."
Scroll down until you find "Active Status".
Just like I indicated for Messenger, disable the "Show when you're active" switch.
Facebook Lite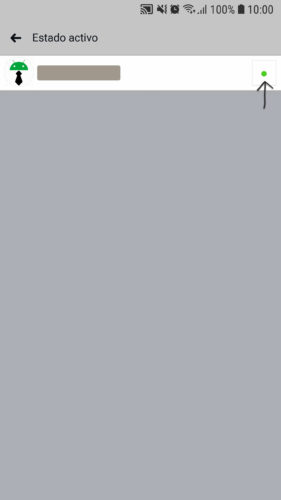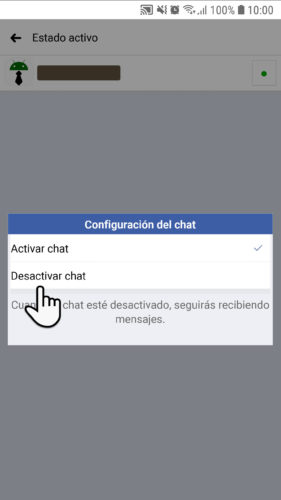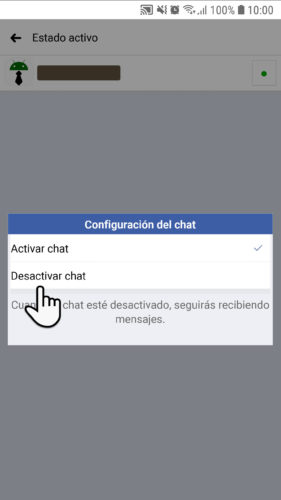 In Facebook Lite the procedure is similar, except for the final part. Enter the Facebook menu from the three horizontal lines above, tap on Settings> Active status. On the next screen, tap on the green button and in the window that you will see, leave the option "Deactivate chat" checked. The green dot should turn gray.
For some reason, despite having deactivated your connection here, you will be able to see the green dot in your connected friends (something that does not happen in the other apps). When they are disconnected you will see the figure of a green or gray cell phone.
Cell phone browser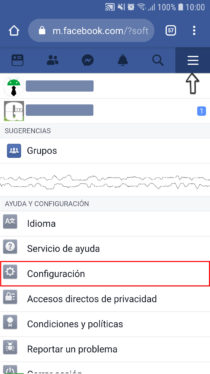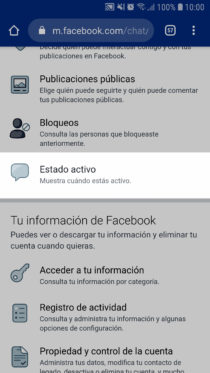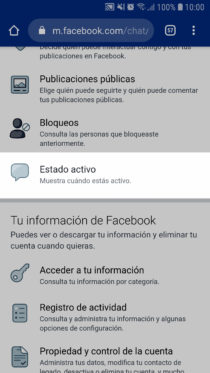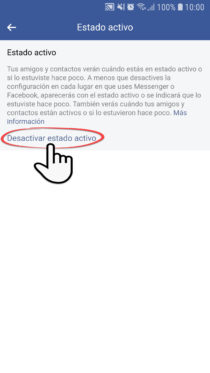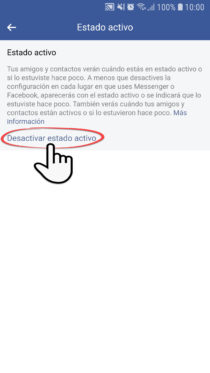 As you can see, here the process is repeated. At the end, after tapping on «Deactivate active state», the option should remain as «Activate active state».
Previously, Facebook did not allow removing the green dot from the mobile browser and it was necessary to "Activate the desktop version" of said browser (verifying that the URL indicates www.facebook.com). Once in that version you could "Deactivate the active state" from the "Chat" settings in the lower right, just like on a computer. Then you could return to the mobile version of Facebook without undoing it (even if after exiting or closing the browser).
Notes
Although you will have to make this change in each application you use, you will only have to do it once. If you change your cell phone you must repeat it.
After hiding your online status, Facebook may take a while to hide the connection from your friends. You can force an update by logging out and logging in again.
These methods should also work on iPhone or iOS.
How to know when someone connects to WhatsApp
How to connect to WhatsApp WITHOUT BEING SEEN
How to know who is connected to my WiFi
Receive updates: SUBSCRIBE by email and join 10,000+ readers. Follow this blog on Facebook and Twitter.