It is expected that in the rest of this 2018 smartphones with a high-precision GPS will come out. Specifically, with a margin of error of centimeters. It is not exactly a question of the antenna, but rather the GPS chip and the technology used. Both are already available and should only be missing its implementation by manufacturers.
The company Broadcom presented in September of the previous year a GPS chip for a smartphone that improves the precision of the current 5 meters to just 30 centimeters. It also consumes half the battery than the predecessor GPS chip. This component is now ready for mass production. It is even already considered within the design of some smartphones that will come out in 2018.
GPS chip + high precision satellites is the key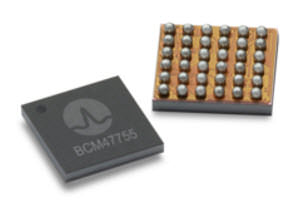 The 5 or 10 meters of precision that the GPS of current cell phones has is sometimes not enough. For example, when it comes to tracking the location of your phone, in case it was lost or stolen. Also when you are using GPS navigation and the system is confused between one and another nearby street.
The Broadcom BCM47755 chip would be ideal in these circumstances. In combination with "high precision" satellites, which are already 30 around the world (most European Galileo satellites), this chip can establish locations with a margin of error of 30 centimeters.
How high GPS accuracy is achieved
The operation is basically as follows. This chip determines the approximate location of the device (margin of error in meters) with the help of three or more satellites that emit an L1 signal. That is, exactly as the GPS systems of today's smartphones do. After that refine the position (margin is error of centimeters) with the help of satellites that emit the L5 signal. Due to its different frequency, this signal is much less prone to distortion due to reflections or bounces on other surfaces. This is what helps the chip to get a more accurate measurement of location, especially in dense places like urban areas.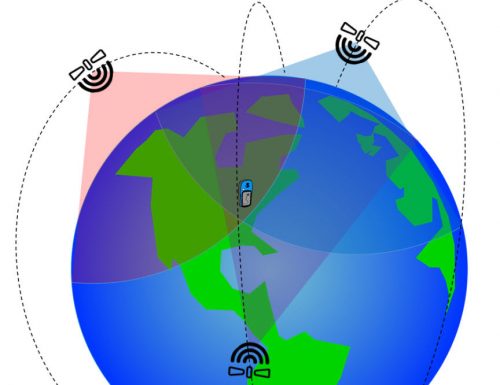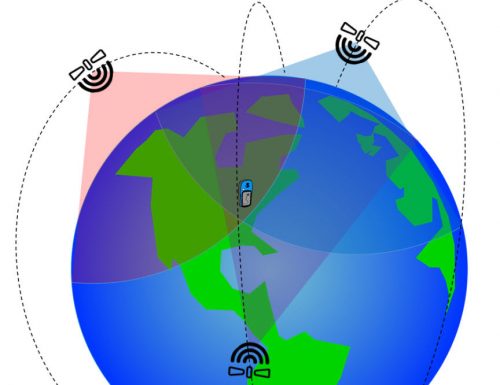 How the GPS location of a smartphone is detected. Image: actonline.org
Previously, this technology was limited to industrial settings, such as oil and gas exploration. But with the massification of L5 satellites, it is now convenient to implement it in massive technology such as cell phones.
To achieve that centimeter precision when environmental conditions are poor, the company Sapcorda Services offers an infrastructure on the ground, which determines errors in the measurements of GPS and Galileo satellites, due to atmospheric conditions. This information is sent to smartphones to achieve that centimeter precision. In countries like Japan, QZSS satellites are being put into orbit that guarantee good coverage all the time in dense cities like Tokyo.
GPS 15 times more precise and 2 times more efficient
This new Broadcom GPS chip consumes half the battery of its predecessor version. This is probably due to manufacturing on a 28 nanometer scale. And definitely also to the implementation of a dual core processor. The ARM Cortex M-0 is an efficiency core, which will handle simple continuous tasks. The second, a Cortex M-4 is a high performance core, for demanding processes only when required, according to the manufacturer.
High-precision GPS smartphones
Officially we do not know which smartphones will bring this new high precision GPS chip. To date, none of the cell phones on the market have it. It is speculated that the Samsung Galaxy Note 9, Pixel 3 and the next iPhone have this Broadcom BCM47755 chip and make use of the mentioned L1 + L5 technology to be able to offer the much-desired centimeter precision in the GPS location.
More information : ieee.org
How to locate your cell phone by IMEI, GPS or Internet (Complete guide)
How to see the location history of your cell phone in Google Maps
How to take GEOREFERENCED photos with your Android cell phone (photos with location)
Receive updates: SUBSCRIBE by email and join 10,000+ readers. Follow this blog on Facebook and Twitter.