The launcher is the Android home screen application (the desktop or "home") as well as the applications menu. Android devices obviously already come with such an app by default. However, although in many cases it may be enough, there are things that are not customizable in them, such as hiding applications or removing the Google bar, organizing the app menu, accessing hidden menus, automatically changing the wallpaper, customizing icons and distribution on the screen, etc.
All these and many other interesting options will be found in the following alternatives to the factory launcher of your cell phone. They are the apps that have the best reputation in general and also in terms of personalization, speed and operation, so they will not slow your phone down or "freeze it". Anyone you choose should do well on your mobile.
Nova Launcher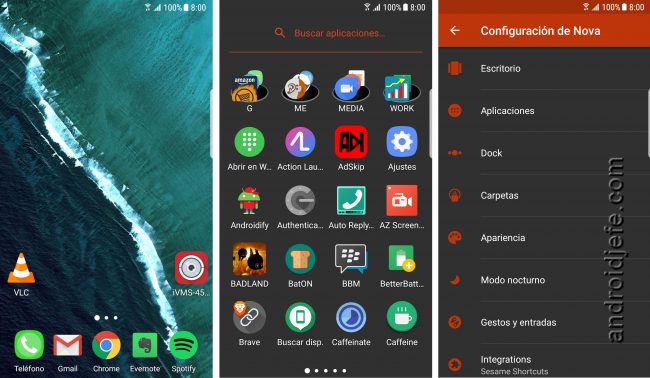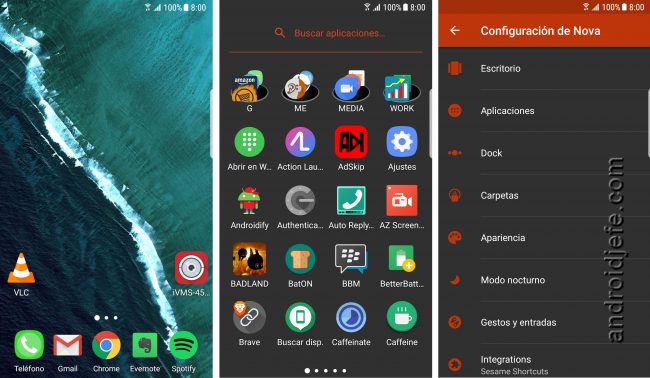 The best "launcher" or "desktop" for Android
This launcher has always been one of the fastest and most fluid, despite the large number of options it offers. Yes, even for modest or weak cell phones.
In addition to basic things such as hiding applications and opening them with gestures, desktop customization, app drawer, icons (large and well-polished), folders, animations, etc., backup and import from another launcher, it offers integration with Google Discover, Automatic dark mode and unread indicators. In addition, you can access the hidden menus of the cell phone, such as engineer mode, through the "Activities" widget.
Some of these are only available in the paid Prime version, but if you just want a fast launcher, the free version options will be more than enough.
Microsoft Launcher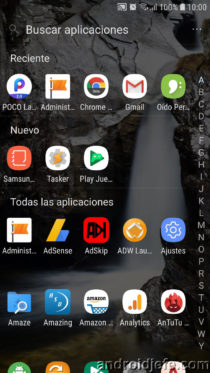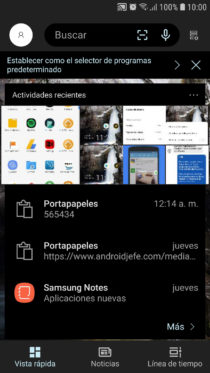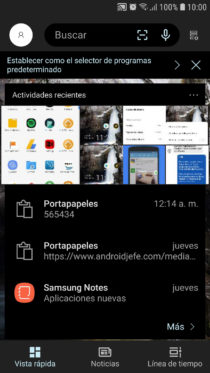 This launcher is as customizable as the previous one, but it does some things better, such as hiding applications, so that they do not appear when searching for them or as "recent" (something that does happen in Nova). In addition, by means of its "Continue on PC" option, you can easily open photos and files on the PC.
Another interesting option is that you can automatically change the wallpaper, with daily images of Bing or your own, something that persists even if you change the launcher. And curiously, the Bing logo or watermark on the wallpaper disappears when using another launcher.
Here you have all the basic options, including app management, changing the icon layout, dark mode and gestures. You also have a "dock" with shortcuts to WiFi, Bluetooth, flashlight that you can customize. This launcher also goes fast, but to speed it up even more, activate the high performance mode in its "Advanced settings".
Its disadvantage is that it does not integrate with Google Discover, but with Microsoft's news service (MSN, apparently), which you can disable if you don't like it.
Action Launcher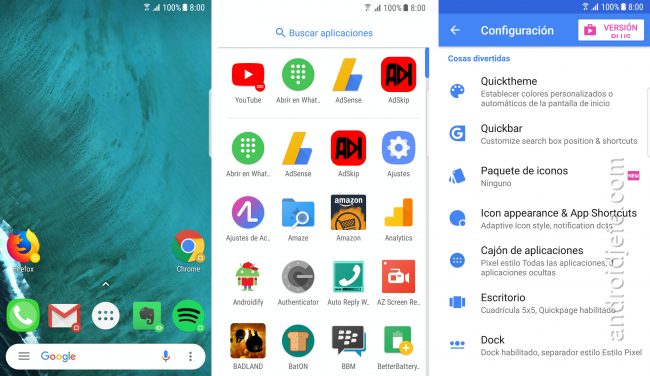 This Android Launcher, with a very well-kept design, has as many or more functionalities as the previous ones. Among the most interesting are the Shutters, which allow you to display widgets from the direct access of the applications. Covers can serve as shortcuts or to access hidden folders by sliding over the cover. Finally, you can use the colors of the wallpaper to apply a theme to the launcher, automatically.
Action launcher is free, but some aspects are only available in the paid version. Also, their learning curve is longer. You will need a little more time to adapt and exploit everything it offers.
Little Launcher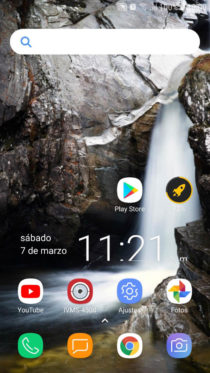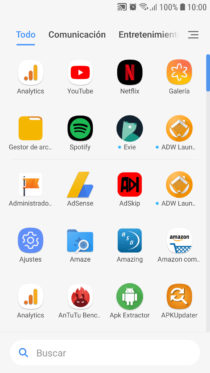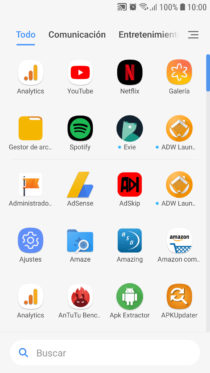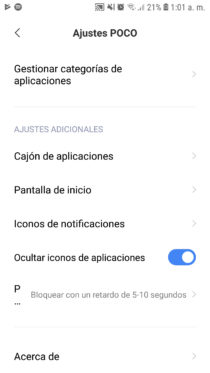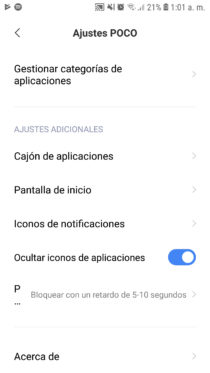 Although previous launchers should work well on any cell phone, including low-end ones, if not, try Xiaomi's Poco Launcher, with only 13 MB in size. You can install icon packs, there is a dark background, design customization, app categories and my favorite: turn off the screen by double tapping on it.
Others
There are a huge number of launchers for Android in the Play Store, each with specific peculiarities, but on a general level, I particularly think that these are among the best. If I had to mention any more, it would be the recently renewed ADW Launcher and also the Android "Apex" Launcher (until version 3.3, since v4 is a disaster). Both are contemporaries of Nova Launcher, but their advantage is that they allow you to hide applications in their free versions, something that the latter does not offer.
Note : If for any reason you cannot download any launcher from the indicated links, you can download anyone's APK from the apkmirror.com website.
The BEST browsers for Android
The 4 best file managers for Android
The best paid and free VPNs
Receive updates: SUBSCRIBE by email and join 10,000+ readers. Follow this blog on Facebook and Twitter.