There are many reasons why an iPhone user would like to replace all Apple applications with Google alternatives. Maybe you like the hardware, but you're bound to work on Google apps or just used Android smartphones for years. Whatever the reason, it's easy to convert your iPhone into an absolute Google smartphone. We'll explain how.
Installs the necessary Google apps
To get started, you'll need to install all of the Google applications that are required to replace the Apple applications. In the following table you will find the matching counterparts
Apple's apps and Google's alternatives
| APPLE | GOOGLE |
| --- | --- |
| safari | Chrome |
| Facetime | duo |
| calendar | calendar |
| photos | photos |
| Mail | Gmail |
| music | YouTube music |
| cards | cards |
| Weather | Google |
| notes | Keep |
| memory | Assistant |
| News | News |
| Books | Play Books |
| TV | Play movie |
| Health | Fit |
| Home | Home |
| Files | Drive |
| Pages | Docs |
| Numbers | Sheets |
| Keynote | Slides |
| Watch | WearOS |
In principle, any app available under iOS can be replaced by an alternative from Google. In addition, there are of course other apps from Google that may be worthwhile. About YouTube, Translate. With Android TV you can also control your TV. Snapseed is a good photo editor .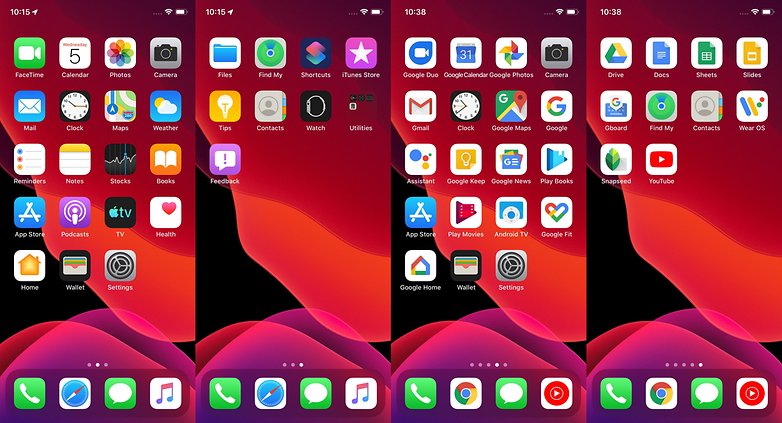 Change standard applications on iOS
Unfortunately, it is not possible to change the standard applications on iOS. If you click on a link, Safari opens automatically. If you tap on an email address, Mail opens at an address Apple Maps. But you can configure the Google apps so that Chrome opens automatically when you tap a link in Gmail :
Open Gmail
Select Settings from the side menu
Go to the Standard app item and select your favorite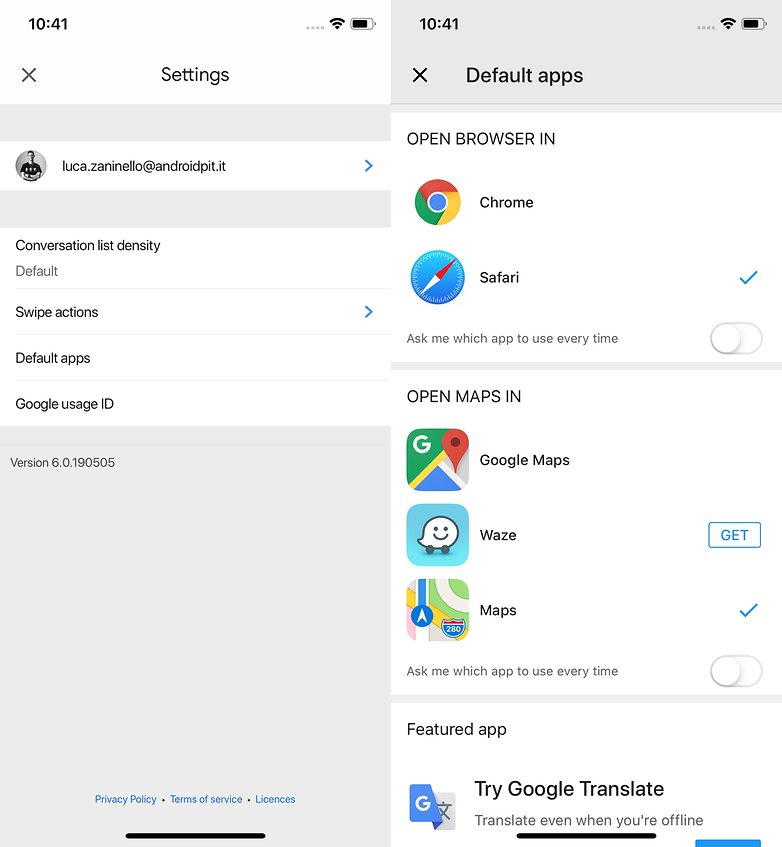 Replace keyboard with Gboard
During the last WWDC 2019, Apple announced iOS 13 with a lot of news. One change concerns the standard keyboard, which now supports input by swiping the keyboard. Of course, there are already third-party keyboards for iOS that offer this function. One of them is Google Gboard.
Opens the app store
Search for "Gboard " and install the app
Go to Settings> General> Keyboard> Keyboards
Choose Add Keyboard and then Gboard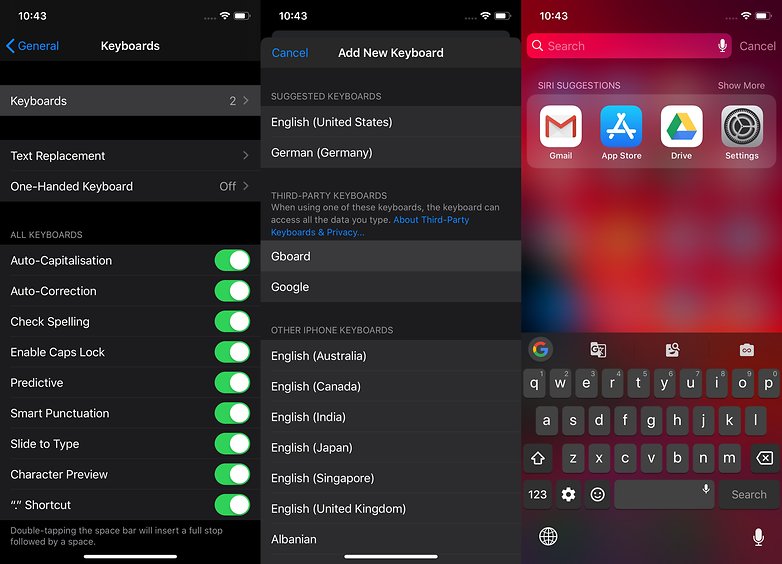 Goodbye Siri, welcome to Google Assistant!
The final hurdle is Apple's Siri voice assistant. But Siri can also be replaced by the Google Assistant . If you then say the magic words "Hey Google", the Google Assistant will assist you. You just have to download the wizard from the App Store. The first time you open it, it prompts you to create a link to Siri. You can also adjust the phrase for activation.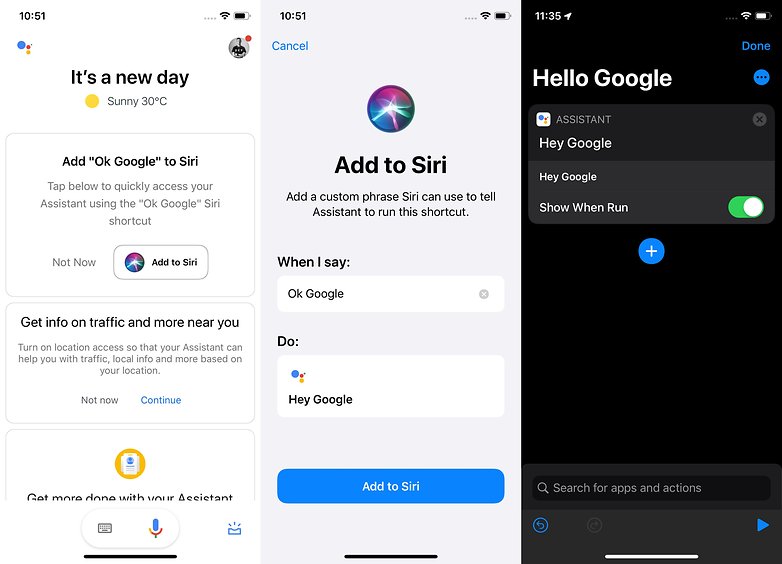 Delete unnecessary Apple apps
Not all iPhone owners know this, but you can delete most of the pre-installed Apple apps. Unlike some Android smartphones, you don't have to leave apps that you don't need on your smartphone . With the exception of a few apps that are necessary for the system to function (e.g. app store, settings and photos), you can simply delete the others.