Smartphones are becoming more and more interesting for gamers, but thanks to streaming apps you can now also enjoy top-quality console games on almost any mobile device. No more waiting for the Android version of your favorite games! If you have a PlayStation 4, here's how you can play your favorite games on your smartphone – with one trick.
You may already know the Steam Link app, a free app from Valve, which you can use to stream every game from your PC to an Android smartphone. Ideal to enjoy PC games in different rooms of the house or even in bed. Nice and good for PC gamers, but what if the gaming device is a PS4? Well, there is a way there too.
Kudos to AndroidCentral's James Bricknell, who discovered the trick to play PlayStation games on the Android phone through Steam Link. The app not only works with games on Steam, but also makes it possible to transfer practically everything from a PC to a cell phone. And since the PS4 in turn allows casting on the PC … you can imagine where that leads.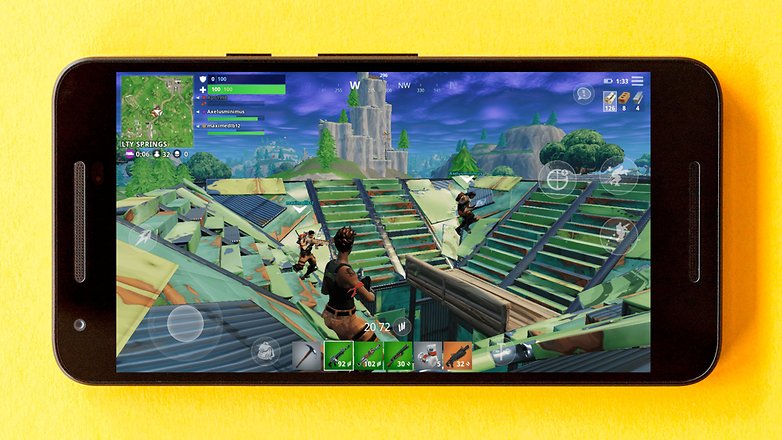 How to implement the connection step by step:
First download and install the Steam Link app from the Play Store
Sets up the app and couples a controller to the smartphone
Follow Sony instructions to set up remote playback on the computer
Launch the Remote Play app so you can see the PS4 screen on the computer
Starts the Steam Link app
Tap on "Start playback". The computer screen is switched to Steam's Big Picture mode
Use the Alt key to select your remote play screen
Now you can enjoy the PS4 games on your smartphone or tablet!
What are the disadvantages?
Sony is an Android manufacturer, but not so friendly to simply transfer Remote Play directly to Android devices, so we have to use the workaround with PC and Steam Link. This is great if the PlayStation is simply the better platform than the computer or it is exclusive PS4 games that you want to play on your smartphone.
However, for this technology to work properly, you have to connect your PS4 Sixaxis controller directly to the PC, which limits the range. For more mobility, you can use a second controller: one to connect to the PC for remote play to work and another to play wirelessly on the smartphone.
A somewhat complicated setup with many steps, but in the end you enjoy being able to play PS4 games on your smartphone – and that feels a bit nicer and nerdy if you can do it with a little craft.
The restricted alternative
An alternative is the Sony PS4 Remote Play app . However, this can only be obtained from the Play Store if you have a Sony device . If you have a device from another manufacturer, you can try it with the APK of the app, which you can find for example at APK Mirror .
However, the application does not work on many smartphones and even if there are, there are often problems with the app. But since the way is much less cumbersome, it is definitely worth trying it out.
Which device do you prefer to play on? And will you try this trick?