You cannot always rely on the mobile Internet. You cannot or do not want to use the mobile Internet on trains or planes, on the motorway or abroad. Offline apps are then the first choice. We have selected the best Android apps that you can use without a network.
Pocket: I'll read that offline later
Pocket is one of the best "I'll read later" messaging apps on the Google Play Store. You can save your articles and videos and read them later without an internet connection. Simply surf the web as usual and save articles and websites via the Share menu on Pocket. With the special reading view you can even change the background color, font size and font.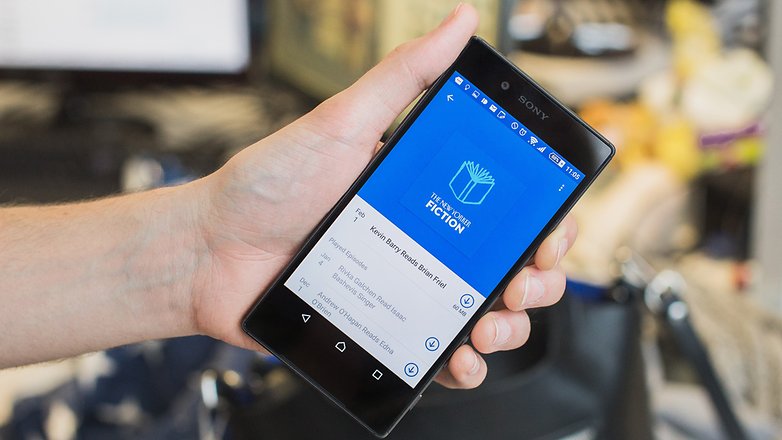 Apps like Instapaper or Readability are also good for reading articles offline, which you can save beforehand from the browser. If you want to devour entire books, there is a wide range of books on Google Play and in the Amazon Kindle app.Pocket
Spotify, Play Music & Co .: Store music on your smartphone
In Spotify, Juke, Deezer and many other music streaming services you can save your favorite tracks and albums for offline listening. Unfortunately, with most streaming services, this is only possible in the paid version. The free alternative would be Google Play Music, where you can compare your home MP3 files with the database. You can later copy these tracks free of charge from the Google servers to your smartphone and listen to them offline.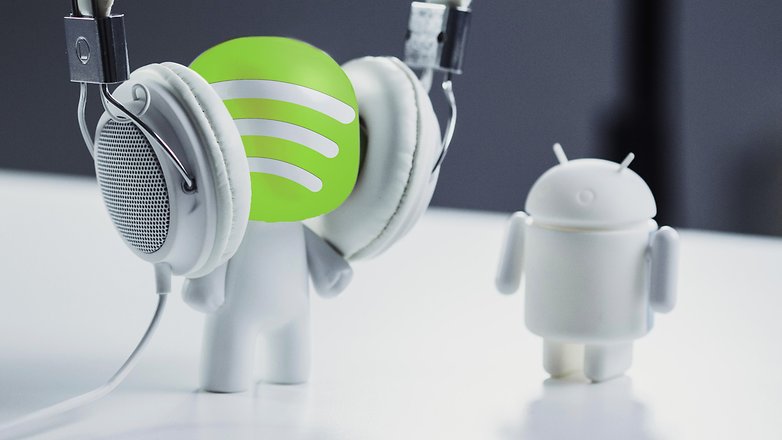 Alternatively, you can of course save your MP3s from your home PC on your smartphone and listen to them with one of the numerous music players from the Google Play Store.Google play musicSpotify MusicYouTube Music
Netflix & Amazon Prime: video streaming without stream
Do you want to watch films on the go without an internet connection? You can do this with the video streaming apps from Netflix or Amazon Prime Video . Both offer the option of saving films and series on the smartphone and watching them offline on the go. You can choose the video quality yourself and thus adapt it to the available storage space.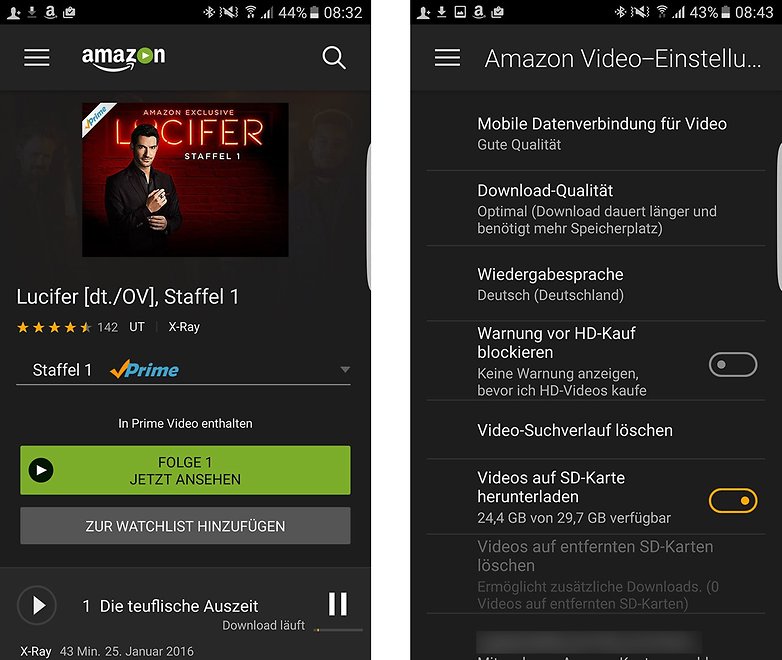 However, not all content from Netflix and Prime Video can be saved offline on the smartphone. Alternatives are Google Play Movies or you save movies from your PC on your smartphone and play them with an app like MX Player or VLC for Android.NetflixMX playerVLC for Android
Pocket Casts: Your podcasts always with you
Pocket Casts is one of the best podcast apps and can also be conveniently used offline. Simply save your favorite podcasts on your smartphone and listen to them wherever and whenever you like. And if you don't yet know which podcasts you should listen to, check out our podcast recommendations from the editors .
Pocket Casts is extremely flexible and supports not only tablets and smartwatches, but also Android Auto. With Trim Silence you can automatically remove silence from the podcasts. The app syncs with the cloud as well, of course, both on Android and iOS. For the synchronization you have to pay for the app.
By the way: Many other podcast apps also support offline playback. Have a look at our recommendations:
Google Maps or Here WeGo: Find your way around without a network
If you want to navigate without an internet connection or look around on the map, you can also do it with Google Maps . The map service Google you can namely also be used offline . The initially very strong restrictions on the downloadable map size have been relaxed over the years. In the meantime, you can even download areas the size of Bavaria and navigate them offline .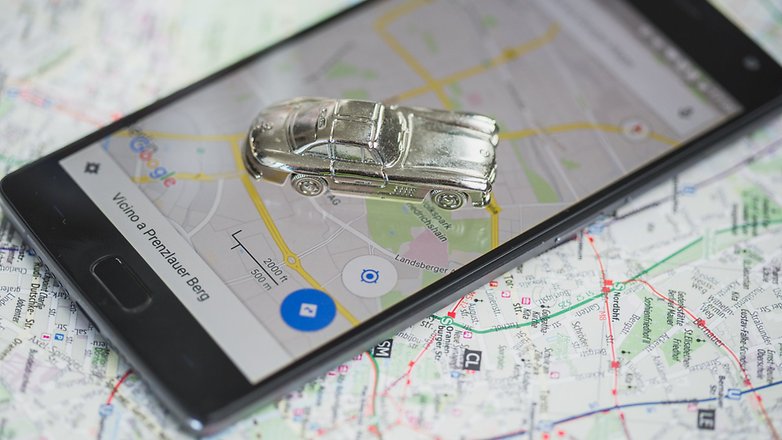 Another good alternative is Here WeGo , where you can download not only rectangular sections but areas within political borders. Provided there is enough storage space, you can also save several countries offline on your smartphone. All of Europe, for example, needs around 10 GB.HERE WeGo – route planner & GPSMaps – navigation, bus & train
Offline games: gaming without a network
If you are a real gamer, you can of course not be prevented from playing by a cut internet connection or bad network – whether high in the air or without a network on the train. Our tip before you use the game without a connection: Start the game with an internet connection so that it can load all the necessary data.
Because not all offline games can get by without the internet. Some have cloud features such as Google Play or can download new levels or high-resolution textures afterwards.
Briar: Secure messenger without cell phone
Briar is a messenger app created for activists, journalists and anyone else who needs a secure, simple and stable way of communicating. In contrast to conventional messengers, the app does not rely on a central server. Instead, messages are exchanged directly between the users' devices via Bluetooth or WLAN.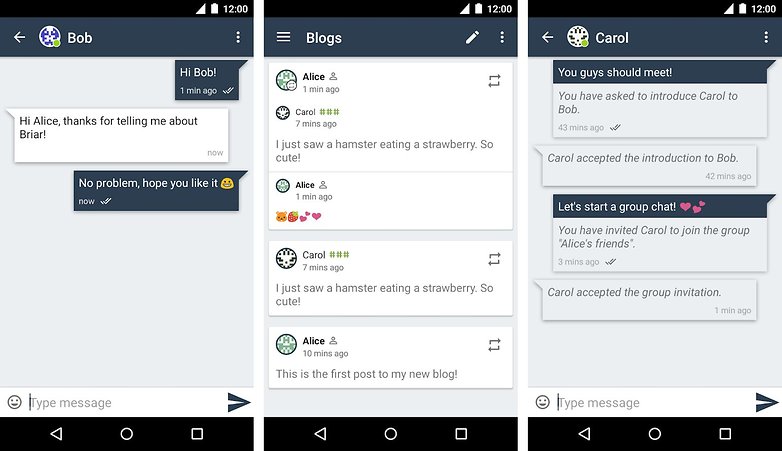 This means that no messages exchanged between users end up on any server. They remain on the users' devices and are transmitted encrypted. So it can also be used to communicate with each other, for example, on an airplane without an internet connection.
Google translator & dict.cc: Communicate offline
Are you traveling abroad, but only speak the language of the country to a limited extent or not at all? Then you should have installed a translation app on your smartphone. With Google Translate you can even have things like a menu or a street sign translated directly on the display using your smartphone camera. However, this only works offline from or into the English language.
In addition, you have to consider two things for offline operation: First you have to download the language packs in the WLAN. Then you have to switch to offline / airplane mode so that Google Translate really accesses the offline database.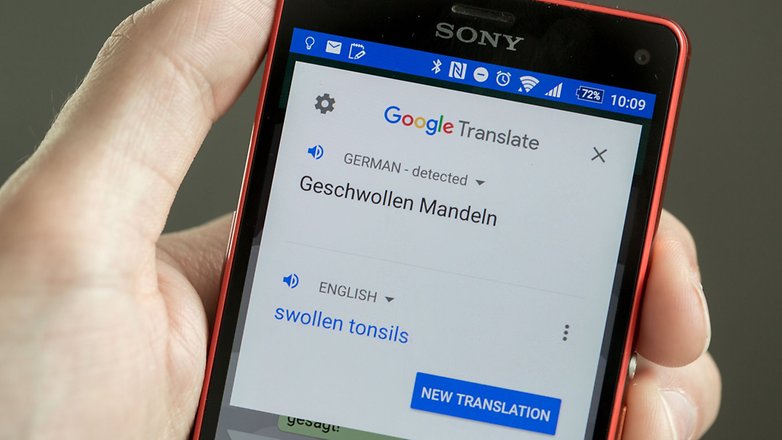 A good alternative to the Google translator is the dict.cc app . Dictionaries for 51 language pairs are available here, which you can use without an internet connection. Here, all dictionaries even work bidirectionally. This means that you simply enter the search term in one of the two selected languages ​​and the app translates into the other.Google translatordict.cc dictionary
TripAdvisor and Google Trips: Vacation planning made easy
TripAdvisor offers practical travel guides for numerous cities, which offer a wide range of information, from sights to tips for going out. Maps are also on board, your own position is located using GPS, the TripAdvisor app works completely offline after you have downloaded the relevant data package.
If you want to save possible activities, daily schedules and your reservation for flights or activities, Google Trips is a useful tool. Here you could do exactly that, have an overview of all important dates and can manage the entire stay. TripAdvisor: Hotels Restaurants Flights ActivitiesGoogle Trips – travel planner
WiFi Map: From hotspot to hotspot
You have a long vacation ahead of you and don't want to waste your data volume abroad in the first week? The network is bad, but you urgently need to post a message or search for something? Then off to the next WiFi hotspot. You can find it with apps like WiFi Map , which has an integrated map function that points to all hotspots in the region.
It also offers passwords and comments from WiFi card users! According to the developer, over 100 million WLANs are listed here worldwide. You can also save and access these for a city offline on your smartphone.