Google's top smartphones Pixel 2 and Pixel 2 XL are among the most expensive on the market. The Made-by-Google devices have to meet high expectations. Even small problems are discussed at large and not tolerated. This collection of problem solutions for Pixel 2 / XL should clarify how to treat teething problems with the pale displays, the flickering or the apparently broken microphone .
Google's product forum is filling up even faster than last year with reports on defects in the new pixel smartphones. Pixel 2 and Pixel 2 XL cause problems for a number of users, some of which cannot be resolved or only sporadically. For a better overview, we want to keep you up to date on the solutions to the most common problems.
Burn-in effect on the display
As is well known, Pixel 2 and Pixel 2 XL use AMOLED displays. These tend to the so-called burn-in effect. If the display remains switched on for a long time and shows the same content, a kind of negative impression can remain permanently in the display panel.
This is exactly what happened with some of the first Pixel 2s before Google adapted the user interface accordingly by means of a software update. The new software avoids static controls that favor burn-in.Alex Dobie✔@alexdobie
That's some pretty wild OLED burn-in on the Pixel 2 XL after maybe 7 days of full-time use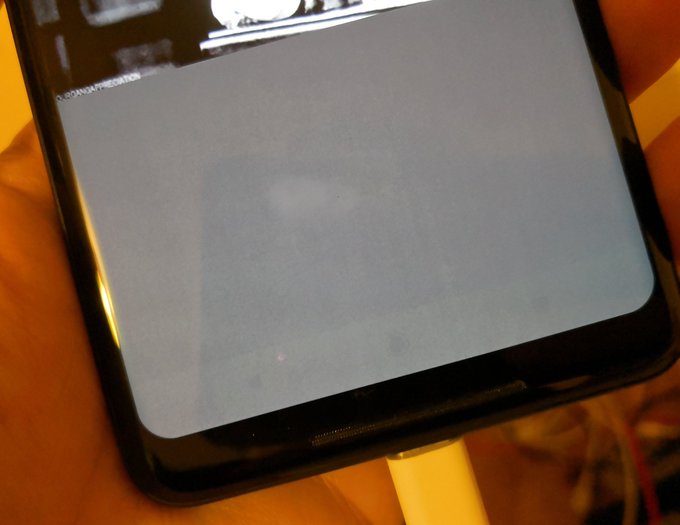 1,255Twitter Ads info and privacy920 people are talking about this
With a little luck, your device is not yet permanent burn-in, it is just retention. This can be burned out by displaying a certain image at maximum brightness for several seconds:Adam Waters@awaters77
@hallstephenj Read your article about Pixel 2 XL "burn-in". Mine had same issue, however, this isn't burn-in. It's retention. I was able to fix this by displaying this image fullscreen on maximum brightness for about 20 min. Screen looks uniform again and image is gone.
1Twitter Ads info and privacySee Adam Waters's other Tweets
Discolored display
The relatively pale colors are another criticism of some buyers who see the display right next to competitors, such as the Galaxy phones.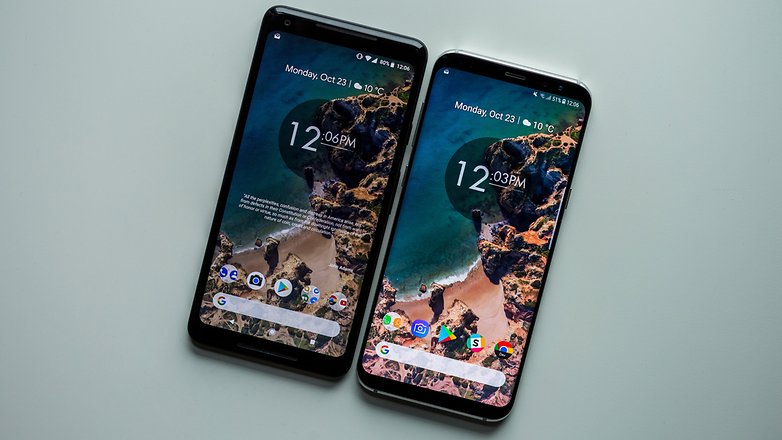 Even if Google increases the color splendor to the maximum when playing HDR content, many customers are annoyed by the paleness in normal operation. A software update adds display options "Reinforced", "Natural" and "Saturated", giving customers control over saturation.
Flickering display
With a recent update from Android Oreo, both pixel devices and isolated Nexus 6P devices have a flickering problem. the display lights up sporadically when the power button is pressed. The troubleshooting, which takes place in the product forum, has not yet been completed and the solutions to the display problem of pixel smartphones are not yet uniform. A future software update will probably fix it. However, some users return your devices because of this.
Microphone goes out on the phone
In the middle of the call, the microphone fails for a number of users of the Pixel 2 and Pixel 2 XL. While the cause of this critical problem has not yet been clarified in the product forum, some report that bubbles on the microphone or in the USB port can help. Apparently it is a hardware error that can only be remedied by replacing the device.
Trouble with the Nobel Phone: Are we too meticulous?
Google's pixel devices are harder hit by their owners than many other smartphones. Her mistakes can sometimes be rectified and, above all, bearable. Colleague Luca approaches it less squeamishly and even advises meticulous customers not to buy the pixels. And The Verge also thinks the devices are a shame for the name Google.
As long as Google continues to offer its customers smooth support, i.e. the exchange is quick and software updates are delivered on time, Google does more than many other manufacturers despite all the quirks.