With a few simple steps you can extend the battery life of your Android smartphone. Use our checklist to find out why your smartphone needs to be charged so often. In the update , we look at the flip side of the coin: some manufacturers save too aggressively and break apps. We explain to you whether and how you can fix these problems.
Smartphones have a significantly shorter battery life than the good old cellphones. Instead of once a week, even the best smartphones have to be recharged after two days at the latest. The causes of high battery consumption in smartphones are …
the big screen,
Data and GPS connections,
the more complex operating system and
several apps active in the background.
The last point has also been understood by a number of smartphone manufacturers as a scapegoat and aggressively targeted them. However, this is at your expense. Because several apps such as eBay classifieds, Google Hangouts or Telegram will no longer work properly. Sleep or sports tracker apps can no longer record data. You will no longer be informed about instant messages immediately, but only when the display is switched on.
The developers of the apps are not to blame for this, they are even completely powerless in this regard. Some of them now have the Don't kill my app! started to clear up this grievance. You can participate there and blacken the manufacturer of your smartphone accordingly. Are you barely getting any notifications on your smartphone? Then denounces that!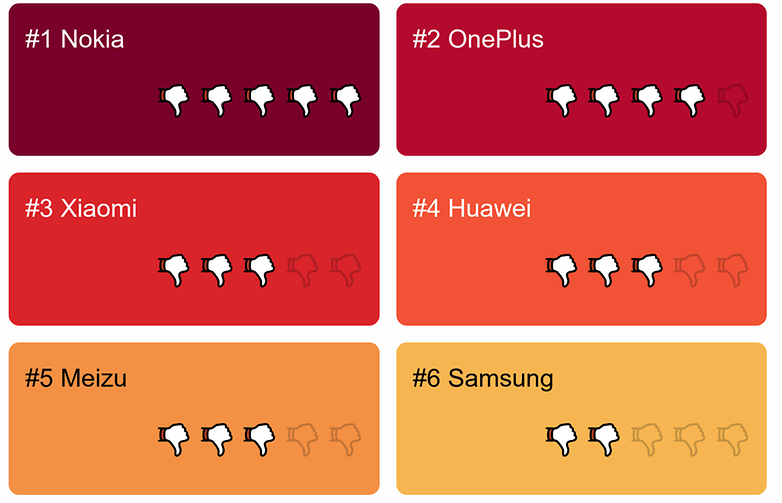 But how does this problem come about? Since the so-called doze mode was introduced in 2015 with Android Marshmallow, the operating system has closed apps in the background. Only in certain exceptions can they continue to use data connections and CPU time, and thus consume battery.
The goal was to extend the battery life even without the damn battery-saving apps . And in many cases, the innovation in the Android system also shows significantly more effect than those apps that are often exposed as hocus-pocus. However, Doze also has the side effect that the functionality of apps that have been put down in this way will fail or be severely restricted. But we had already explained all of this in a separate article …
Smartphone manufacturers make things much worse
If Google was able to get this deficiency under control over time, other smartphone manufacturers have further exacerbated the problem through their own optimizations. Nokia, OnePlus, Xiaomi, Huawei and Meizu close apps running so aggressively in the background that their smartphones literally become dumbphones. Only when the display is switched on dozens (actually) of immediate messages arrive with a considerable delay.
The natural reaction of users is to declare the app broken and consequently to uninstall it. Since their developers could no longer accept this form of business damage from the smartphone manufacturers, they have launched the above-mentioned microsite and on the one hand shift the blame and on the other hand inform you how to configure your smartphone accordingly.
For each of the smartphone manufacturers listed there, you will find step-by-step instructions to restore the functionality of affected apps. And then hopefully get instant news again immediately at. General instructions can be found below .
More battery tips for Android:
Extend the life of the smartphone battery
A smartphone battery gradually loses capacity over the course of its lifetime. To slow down the chemical degradation process behind it, you can take two rules to heart:
Charges the battery with original chargers so that it stays cool when charging.
Balances the battery charge level between 40 and 80 percent.
There are also other useful tips on the longer lifespan of smartphone batteries in the 1 & 1 blog .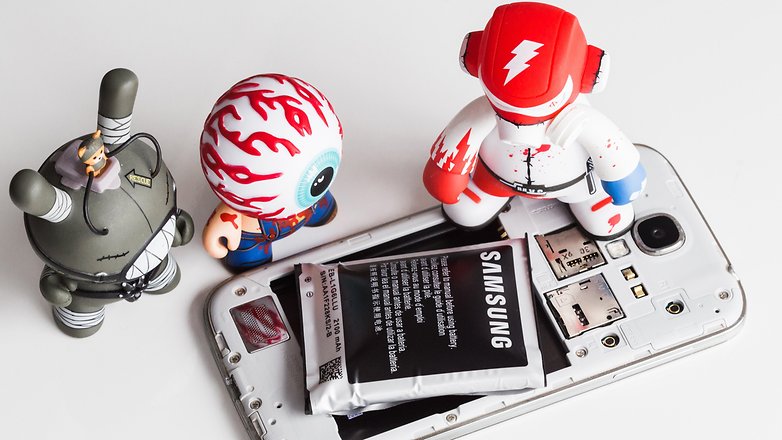 Analyze consumption: Which app uses a lot of battery?
Despite the above-mentioned optimizations by the Android operating system and their extensions by the manufacturers, it can happen that apps in the background suck your battery empty.
On the one hand, it is generally worthwhile to muck out every now and then. We explain how to do this efficiently in the separate article " Deleting and uninstalling preinstalled apps ".
On the other hand, you should take a look at the Android statistics if the battery life of your smartphone has suddenly shortened. App or operating system updates can be the cause. If you press the the smartphone settings on battery , you come to the following view: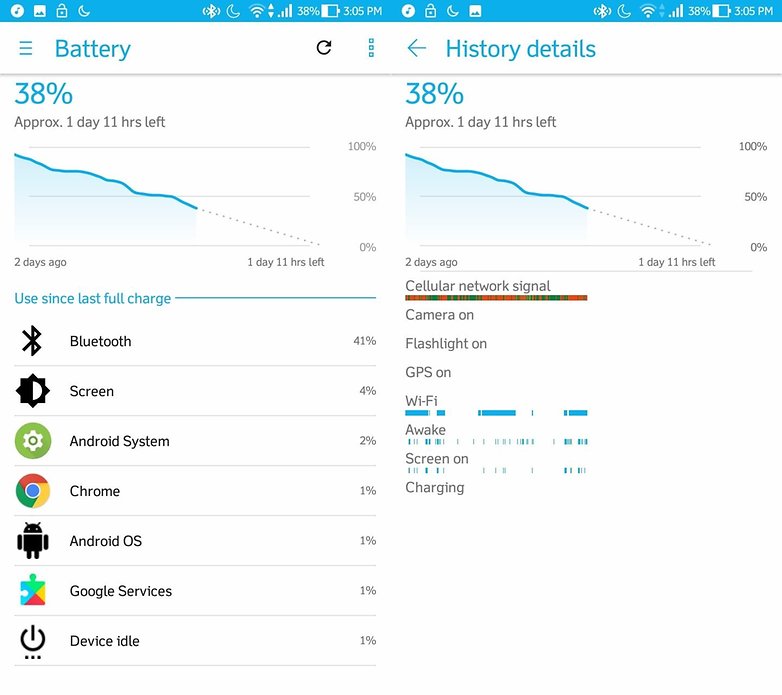 There you can see which apps and components use the most battery. Tap on one of the entries to get more information and tips on how you can reduce electricity consumption.
If an app has an unusually high battery consumption, you should be worried. In this case the options help:
Force quit
Clear cache (possibly hidden in the memory area )
If the app appears again at the top of the list after a few hours, you should find an alternative to this app. With Facebook and Messenger, you can use m.facebook.com in your browser instead and chat with Messenger Lite.Messenger Lite: Free calls and messages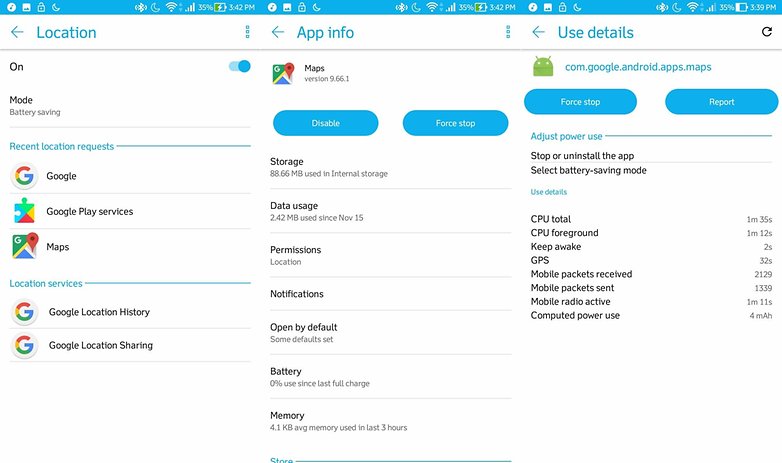 Listen to the warnings
Newer versions of Android notify you of apps that continue to run in the background and use up battery.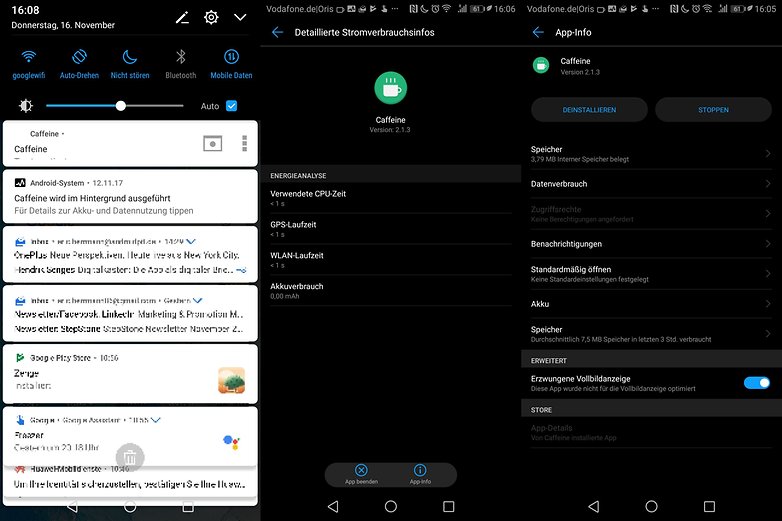 If you tap on the notification, you will get details about the real consumption of the app. It is often only a few milliampere hours (mAh). But should the value rise into the three-digit range, there is definitely something wrong with this app. Then it's time to uninstall the app.
Battery-saving apps: only hocus-pocus?
The effectiveness of so-called optimization apps has always been questionable. But at least their reason for being was based on a real problem: apps on your smartphone consume a lot of resources. Helper apps from Cheetah-Mobile (Clean Master), DU Apps Studio or Oasis Feng (Greenify) promised to track down wasteful apps and make the wasted resources available to you again. What used to sound too good to be true is now exposed as charlatanism. But we cover that in more detail in a separate article:
Save battery with the right settings
As you may have seen in the consumption statistics shown above, the display is one of the largest power consumers on a smartphone. Its consumption can be reduced by operating it only as brightly and for as long as necessary. The display settings can be found in the settings.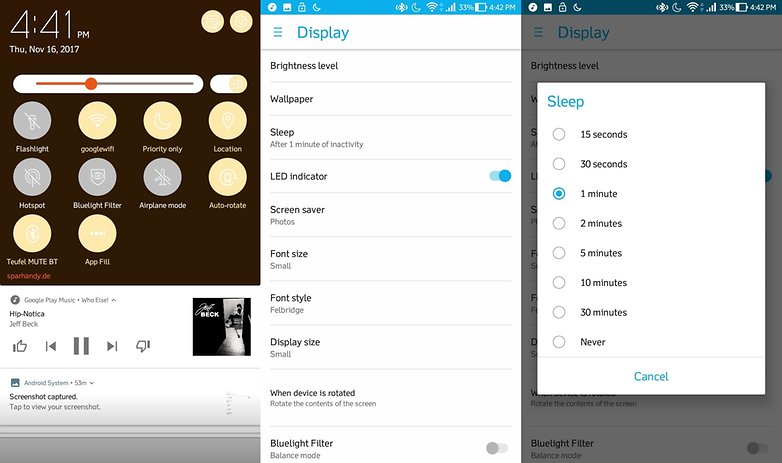 If you are bothered by the short light duration when reading, you can use the Caffeine or Tiles app. This overwrites the above display settings for certain apps.CaffeineTiles
What is battery performance optimization ?
For a few years now, Google has forced all apps to save battery by default. That sounds nice and is helpful in most cases. Unfortunately, power saving mode is sometimes at the expense of the user experience. Certain services will not work unless they are allowed to continue running in the background. And then the options for battery performance optimization come into play. Activates optimization and your battery lasts longer. Deactivates this function and the app can switch and act in the background as it wants. You can find them as follows: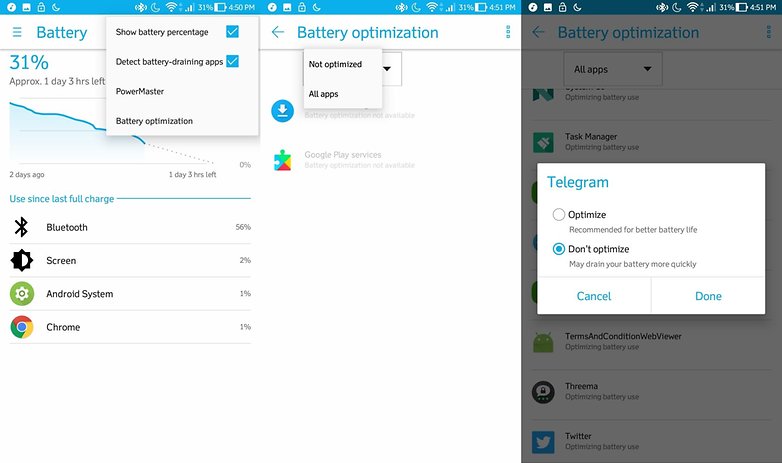 More tips for more battery life
The Play Store is still filled with apps that promise more battery life. Do not use any of these and prefer to use your smartphone's on-board equipment instead. Huawei, Sony, Asus and many other manufacturers supply energy-saving modes and optimization tools that can actually do something thanks to their installation as a system app.
If there is no improvement and your battery consumption is no longer sufficient, it may be worth buying a power bank . These mobile chargers can charge your smartphone several times before they need to be connected to the mains. This should bridge the time until you replace your current model with a new one; maybe our smartphone buying tip with extra battery life .