Apple regularly releases updates to its mobile operating system, iOS. You can usually install them without any problems, and immediately enjoy the new performance and additional features. But everything does not always go smoothly – during this process there are errors and failures, and even several attempts in a row do not always give a result. You can fight this, moreover, in different ways, which we will consider here.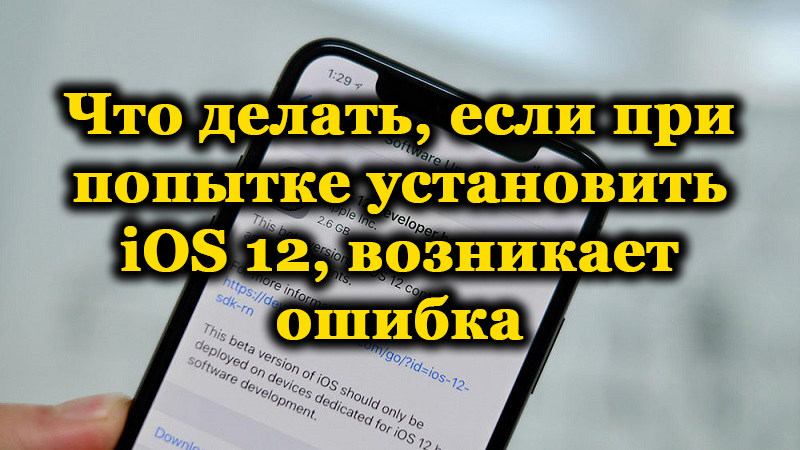 Common iOS 12 Issues During Update
In general, this version of the system is focused on improving stability and reliability. There are no special functional improvements and beautiful buns in it, its main task is to eliminate errors that have accumulated in previous versions. But this is just a program, and it inevitably has its own weaknesses, so an error may occur when installing iOS 12. But sometimes the problem is also due to incompatibility with the device. For example, if you try to install this system on an iPhone 5, then nothing will work. Because it can only work on iPhone 5S and higher, and not on every iPad model. Therefore, first of all, you need to check the compatibility with your device. It happens that everything is in order with compatibility, but the update does not work. The most common problems are:
Requiring to update iTunes when installing from a computer.
Error 3194.
An error occurred while checking for an update – the gadget cannot detect it.
Failure in the installation process itself.

All of them can be solved in different ways, so we will consider them in more detail. But keep in mind that these are just the most common situations, there are others, more exotic.
IOS 12 update error – "you must have the latest version of iTunes"
It is not uncommon for an iOS 12 update to fail when using the iTunes app. Even if you've updated it to the latest version, you might still get an error message and nothing happens. You can deal with this by completely reinstalling the program. First you need to go to "Control Panel -" Programs and Features "and remove iTunes from your computer. After that, you need to restart your computer. Then you need to download the latest version from the official website and reinstall it. After that, the iOS update usually goes smoothly.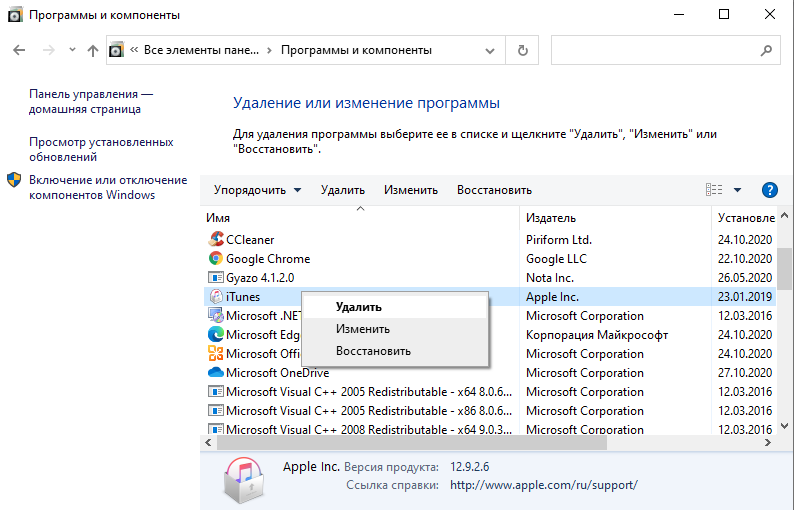 Error 3194 while installing iOS 12
Sometimes iTunes displays a window with the code 3194, and the iOS 12 update fails. This can happen for a number of reasons:
Antivirus or FireWall can block the utility from accessing the network or Apple servers. Sometimes other running network programs can interfere. Try to turn them off, close all unnecessary things, leaving only iTunes to work.

ITunes may not have sufficient rights to modify files. Run it as administrator.

There is a hosts file in the Windows folder, in which servers are entered, access to which is denied. You need to look at it – it opens in Notepad, and should be empty. You can find it in the Windows System32 driver etc folder.

Check the iOS version you are trying to install – it should be the newest.
Sometimes the update fails for hardware reasons – if you are trying to install it on an iPhone less than 6 version, at least 5S. Even on a regular 5 model, it will no longer stand up. But special attention should be paid to access to Apple servers and to the firmware file – you can download it again from the official website.
Checking for iOS 12 updates failed
If you are trying to install the firmware directly from the device using the Internet, you may receive the message "Failed to check for updates." This is especially true for the iPhone 5S and other "old" models. This means that the device does not find the required file on the server, or it may not be able to connect to the server itself. Note that this is an unreliable method that can be used only as a last resort, when there is no alternative. After all, at any moment the connection can be interrupted for any reason, and then you will have to start all over again. You can deal with the error in the following ways:
Restart the device. This simplest method can actually "cure" a huge number of programming errors.

Check for internet or Wi-Fi network availability. If they are unstable or have an unstable signal, use a different network.
If you are installing the regular version of iOS 12, then the device should not have any profiles. For the beta version, on the other hand, a profile is required. Check this match in the settings.
If all of the above does not help, refuse to update "over the air", and do it using iTunes.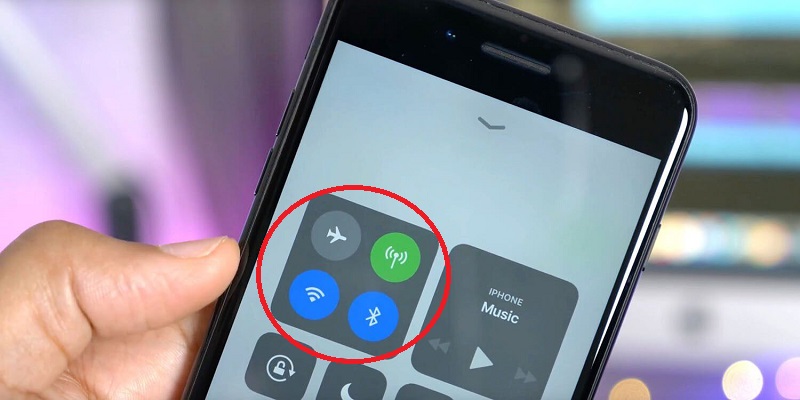 Consider the excitement arising from the release of a fresh version of the system. In the first hours, Apple servers are overloaded, the connection to them may be unstable, sometimes it is impossible to connect to them. Don't try to be the first, wait a bit, the first wave of fans will subside and everything will work quickly and well.
IOS 12 update fails to install
This situation with the appearance of an error message usually also happens when updating via the Internet. How do I fix this crash and still upgrade to iOS 12? It is much safer to connect your gadget to your computer and use iTunes. When this is not possible, you can try:
Reboot the device.
Check for free memory. If there is very little of it, delete a few games or something else unimportant.

See how the Internet works, use Wi-Fi.
In the settings, delete the downloaded update file and download it again.
If all else fails, you still need to use iTunes.
Unable to verify update – iOS 12 failed verification
Such a mistake is not uncommon. It appears after installing a new firmware, and says that there is no internet connection, and the test has failed. Such an error when updating iOS 12 can occur for various reasons:
The internet really doesn't work.
The installed version is out of date and its signature does not work.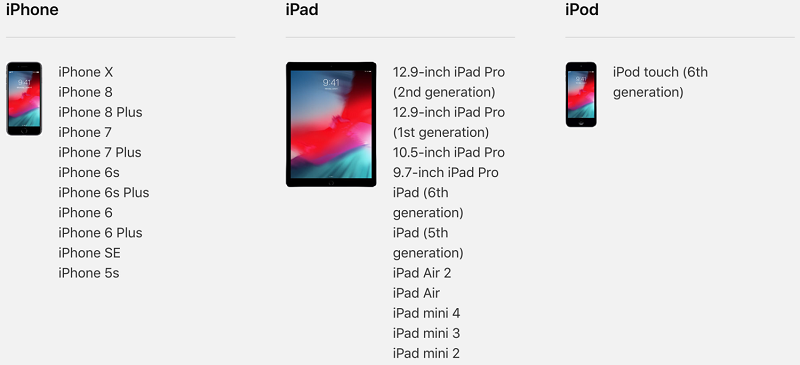 List of devices that support iOS 12
The first step is to do a reboot, and if the problem persists, check the Internet from your browser. If it works, then the matter may be in the provider – some put Apple servers on the list of prohibited ones and it is impossible to connect to them. Try connecting to a Wi-Fi network with a different provider. If everything is in order with the Internet, but the error persists, then your firmware version is already outdated, and Apple has already released a more recent version. This happens if you download the firmware and try to install it after a while – the updated iOS system does not pass the check and the iPhone displays a message about the absence of the Internet. Then there is only one way out – download the latest version and install it.
Why Apple in so many different situations shows a message about the absence of the Internet remains a mystery. Even if the firmware signature verification fails, this error appears in the window, only confusing users. Of course, there are other situations, with other types of failures, we have considered the most common ones. Share your cases in the comments, and how you solved the problem – this experience will probably come in handy for someone.