The rise of e-scooters is unstoppable and as more and more companies come onto the market, we often come across the same frequently asked questions. In this guide to e-scooters, we take a look at some common problems and find solutions.
How much do the sharing services cost?
Prices vary from company to company and there are several payment systems. In Germany, Emmy charges 0.19 euros per minute for the journey time and 0.05 euros for the parking time. The maximum daily rate is € 24. Emmy also has an interesting offer for new customers: You pay 10 euros to get started and can drive directly for 50 minutes. You can also split the travel time over several trips.
COUP charges € 3 for the first 30 minutes, regardless of whether you use the scooter for 2 minutes or 29 minutes. Then you pay 1 euro every 10 minutes.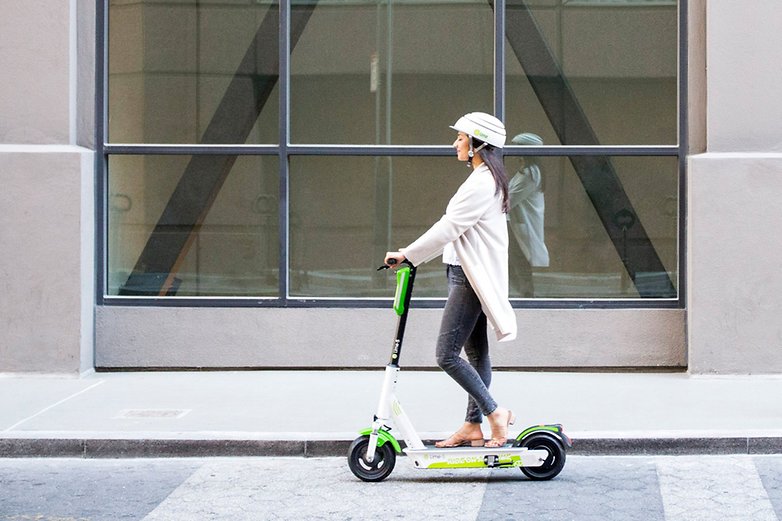 Where can I park and where can I not?
Unlike at the beginning of bike sharing and the usual stations, modern e-scooter companies have developed the "Park anywhere" model. You should always keep a few basic rules in mind when choosing a parking space.
You can park anywhere, within the limit
E-scooter companies are mainly active in the city center and there are limits to prevent the vehicles from spreading too far. Typically, e-scooters can only be parked within the inner city limits. You can see the exact area in the app. Of course you can drive outside the defined area, but you can only end the rental within.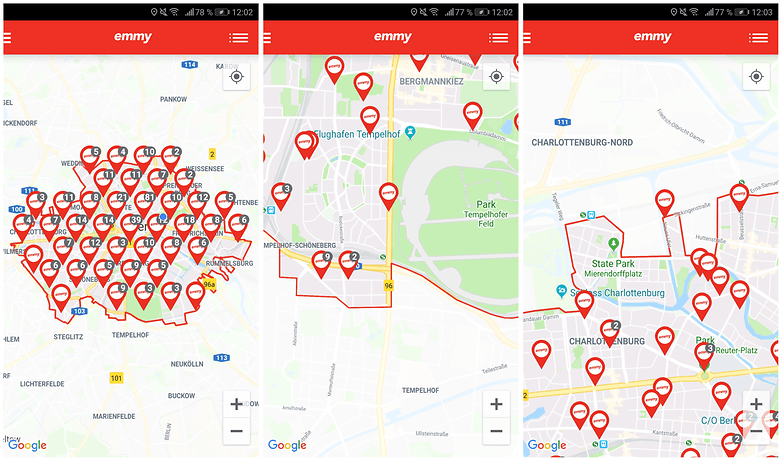 Somewhere means everywhere, but think of your fellow human beings
While it is possible to park e-scooters anywhere, it is still important to think a little bit about when parking. Parking in front of driveways, in loading zones, parks, pedestrian zones, in front of shop windows or in inner courtyards is simply not a good idea. Respect your fellow citizens and the scooter in appropriate places.
Gf just texted me what should undoubtedly be the file photo for San Francisco's dockless scooter backlash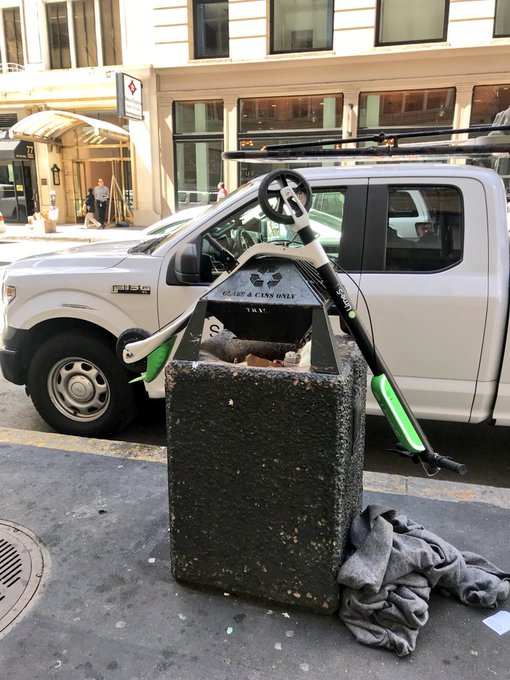 47 · San Francisco, CATwitter Ads info and privacy24 people are talking about this
Parking was one of the main problems in San Francisco when the authorities confiscated hundreds of illegally parked scooters. They finally banished her from the streets forever in the summer of 2018.
Do I have to wear a helmet?
Of course, there is also the question of the helmet requirement. The laws are very clear in Germany. With scooters like from Emmy and Coup you always have to wear a helmet, but the scooters are always equipped with a helmet. Things are a little different with e-bikes. All sharing services for e-bikes in Germany rent so-called pedelecs. With these models, the motor is only active if you also pedal. So there is no helmet requirement for them. Nevertheless, we strongly recommend that you always wear a helmet.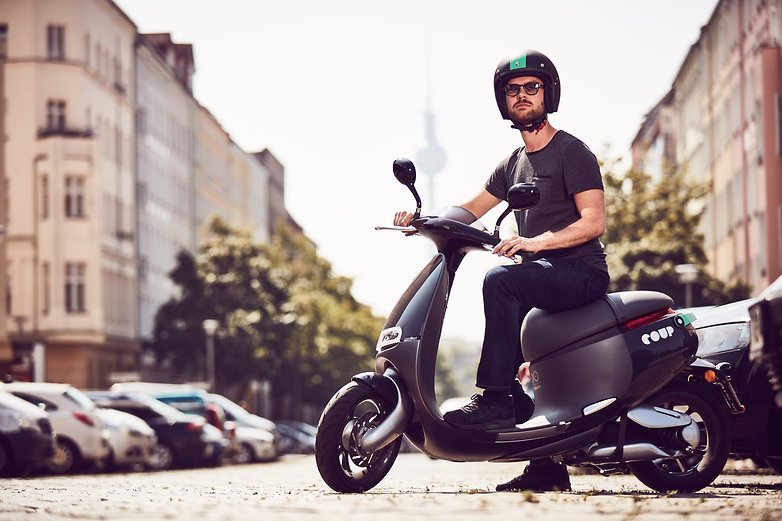 Do I need a driving license?
Sure, yes. Even the lighter e-scooters like Lime's require a driver's license. However, you do not need a special motorcycle license, since all e-scooters on the market today do not exceed the speed limit of 40 km / h. So you can drive them with a normal class B driving license. In some countries, such as here in Germany, every vehicle that can reach speeds of 25 km / h or more requires a license – this includes Lime's e-scooters, which are at this limit in terms of top speed .
When registering for an e-scooter service, you will also be asked to present your driver's license. You only have to register the driver's license with the service once, but of course you should always have it when you rent a scooter.
What do I do if my scooter battery is empty?
In this situation, unfortunately, you cannot do much more than park the scooter and look for another one. But you can minimize the risk right from the start. Before you decide on a scooter, you can see in the app how much mileage the scooter battery still has. It looks a little different for each provider, but here are two examples: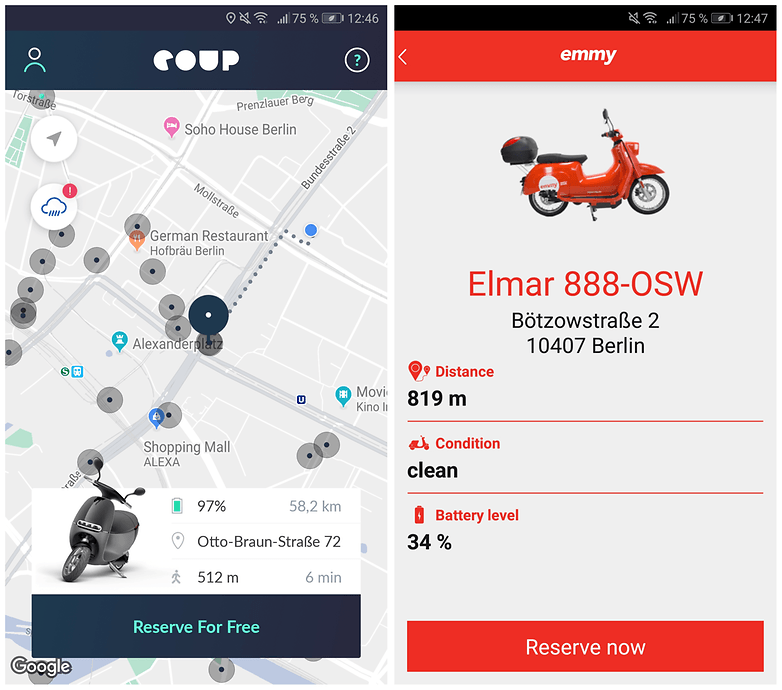 You cannot charge the scooter yourself if the battery is empty. As soon as it runs low, the battery is replaced by the provider and the empty battery is charged centrally. So make sure that you don't run out of juice outside the business area, because then you have a certain problem.
What happens if I fall or damage the vehicle?
Most e-scooter companies have a personal liability and the vehicles are fully insured. Make sure that you carefully read the terms and conditions of your preferred provider to avoid any eventuality. At Emmy, for example, there is a deductible of 250 euros for the Torrot Muvi scooter and 350 euros for the Schwalbe scooter. Should it become clear that the damage was caused by a reckless driving style, the costs can be significantly higher.
Can I buy a scooter for myself?
Sure, of course! You can buy the same Schwalbe scooters that Emmy offers for rent in Berlin. Prices start at € 5,390 with optional extras such as ABS brakes, individual seats and an additional battery for € 790 to increase the range from 50 km to 100 km.
Coup's e-scooters are manufactured by a company called Gogoro and are only available in Taiwan. Coup has signed a contract with the manufacturer for the EU market, which guarantees the company exclusivity.
Can I park and then return to the same scooter?
That is also possible. If you use an e-scooter to shop or go for a coffee, you can interrupt or pause the rental in the app. During this time nobody can snatch the scooter away from you, but you have to pay for it. With Coup, it makes no difference whether you move or park the scooter, you always pay the same price. Emmy is a bit friendlier there, and only charges 0.05 euros per minute if you interrupt the journey.
Of course, you can take the risk that no one else will rent the e-scooter while you are away for a short time, and therefore pay nothing for the downtime. Of course, it can always happen that the scooter is no longer available when you need it again.
Tip: If you only want to go to the ATM or something similar, you can park the scooter, end the rental and start again immediately. The scooter is then always reserved for 15 minutes, during which time you don't pay a cent.
Can I take a friend with me?
With Emmy, yes. Two helmets are stowed in the scooter and you can take a friend with you. With coup, no. Here there is only a helmet hidden inside the scooter. Of course, you can always bring your own helmet so that you can use this scooter in pairs.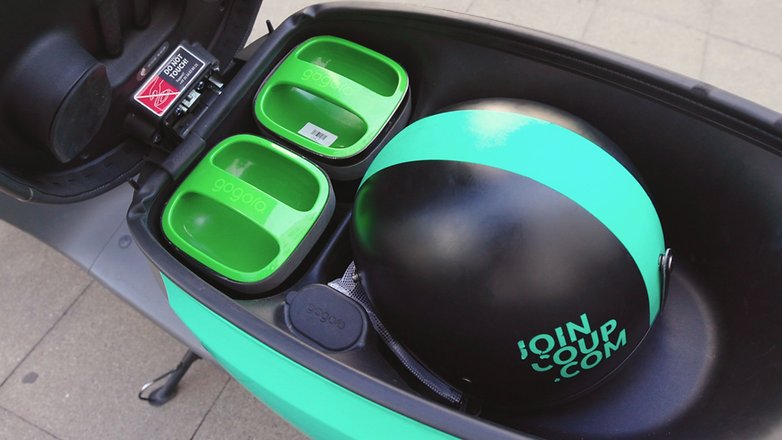 What about data protection?
Yes, to a certain extent. Bird and Spin in the United States have admitted to collecting GPS data that is shared by certain city agencies, such as San Francisco. However, both companies state that they do not sell the data.
In Europe, both Emmy and Coup state that they do not pass on or sell any data to third parties.
Where can I sign in?
Most of you will probably find the links yourself in seconds, but for the sake of completeness here are the apps from the two providers in Germany: