The dark mode is trendy. Samsung's user interface for Android Pie has it, Lineage OS 16 has it and Android Q should finally deliver it as a native system feature. Apps prepare for this with dark topics. Facebook Messenger is now pulling along, but initially hiding it in the form of an Easter egg.
The dark mode in Facebook Messenger is hidden from the factory. In order to change the theme of the messenger app so that the text appears white-on-black in a way that is easy on the eyes and battery, you must first make the corresponding option visible.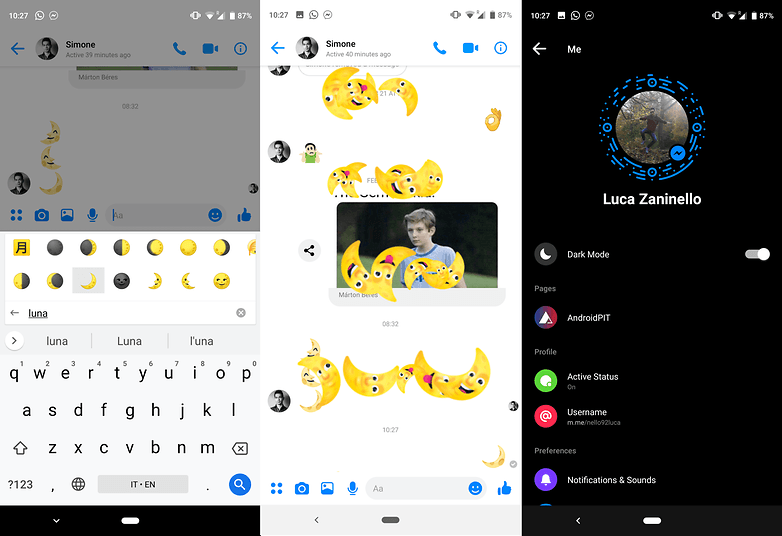 How to activate the dark mode in Facebook Messenger
Facebook Messenger's dark mode is hidden behind an emoji. If you send the waxing moon in any chat, the option will be shown in the menu from now on.
Start a chat.
Sends the emoji: 🌙
Tap the emoji several times until the dark theme is activated. A pop-up appears as confirmation.