The Android 7.0 Nougat version is still used on many smartphones and tablets. Nougat replaced Android 6 Marshmallow and brought a whole bunch of new features. In this overview you will find out for which smartphones and tablets the update to Android 7.0 Nougat is available and which alternatives are available for the devices that have not received it.
Availability by manufacturer
Asus nougat update
| | ANDROID 7.0 |
| --- | --- |
| ASUS ZENFONE 3 DELUXE (ALL VERSIONS) | Yes |
| ASUS ZENFONE 3 (ALL VERSIONS) | Yes |
| ASUS ZENFONE 3 LASER (ALL VERSIONS) | Yes |
| ASUS ZENFONE 3 MAX (ALL VERSIONS) | Yes |
| ASUS ZENFONE ZOOM | Yes |
| ASUS ZENPAD 3S 10 | Yes |
After some waiting, the update to Android 7.0 Nougat also arrived for the ZenFone 3 Deluxe. The news comes to us from Japan.かつまほたか@amuseumjp
BQ Nougat update
| | ANDROID 7.0 | ANDROID 7.1 |
| --- | --- | --- |
| BQ AQUARIS X5 PLUS | No | Yes |
| BQ AQUARIS U | No | Yes |
| BQ AQUARIS U PLUS | No | Yes |
| BQ AQUARIS LITE | No | Yes |
| BQ AQUARIS X5 | No | Yes |
| BQ AQUARIS M5 | No | Yes |
| BQ AQUARIS M5.5 | No | Yes |
The Spanish manufacturer BQ has published a list of smartphones that will receive the Nougat update. For the BQ Aquaris X5 Plus there is now an update to Android 7.1.1 in a stable release. With a little luck, other BQ smartphones will also get 7.1 – but this has not been confirmed.
For the Aquaris X5, M5 and M5.5 smartphones, Nougat updates were initially announced for the second quarter of 2017. However, according to the official information in the forum, the development effort is greater than expected, so that the delivery of the update is further delayed.
Google Nougat update
| | ANDROID 7.0 | ANDROID 7.1 | ANDROID 7.1.1 | ANDROID 7.1.2 |
| --- | --- | --- | --- | --- |
| GOOGLE PIXEL / XL | No | Yes | Yes | Yes |
| NEXUS 6P | Yes | No | Yes | Yes |
| NEXUS 5X | Yes | No | Yes | Yes |
| PIXEL C | Yes | No | Yes | Yes |
| NEXUS PLAYER | Yes | No | Yes | Yes |
| NEXUS 9 | Yes | No | Yes | No |
| NEXUS 6 | Yes | No | Yes | No |
| NEXUS 7 (2013) | No | No | No | No |
| NEXUS 5 | No | No | No | No |
| NEXUS 4 | No | No | No | No |
Google released Android 7.1.2 in April. It is available for the Pixel smartphones, the Nexus 6P and 5X as well as for the Nexus Player and the Pixel C. Unfortunately, the Nexus 6 and Nexus 9 are officially excluded from this update. The last update for these devices was Android 7.1.1.
The 2014 smartphone Nexus 6 and the tablet Nexus 9 received their last feature update with Android 7.1. This is reflected in the updated entry in the Nexus help . From then on, the devices will only be supplied with security updates, but will not get any new functions. At the end of 2017 there will be no more updates, so you have to rely on modders for further updates .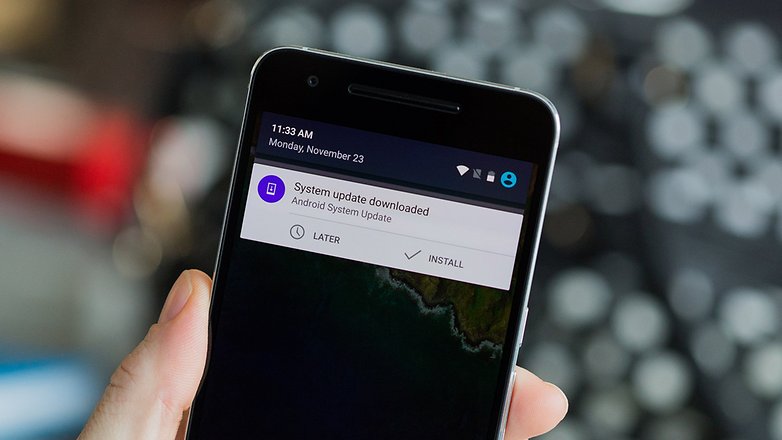 HTC Nougat update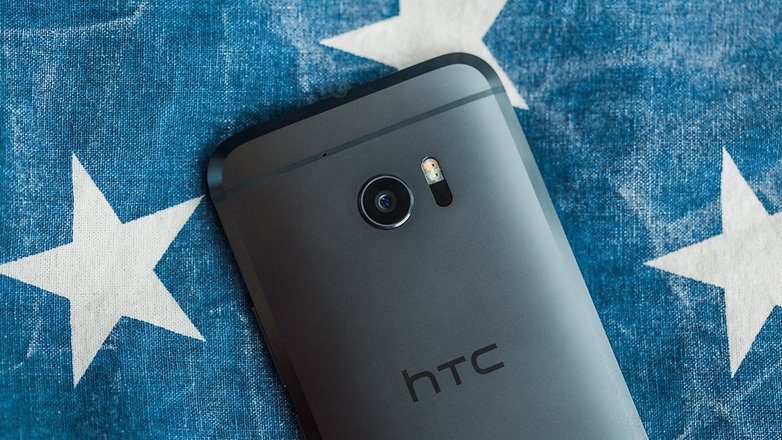 The HTC 10 Evo was the first device that HTC shipped directly with Nougat. The U series devices followed in 2017. Older models were updated bit by bit from Android Marshmallow to Android Nougat. The HTC 10 has been supplied with the update in Europe since January 2017. The Android update comes to you via the OTA function. The HTC One M9 has also been supplied with Android Nougat since February 2017.HTC DACH✔@HTC_de
HTC One M9 (freie Variante) Kunden aufgepasst, seit heute wird das Update auf Android 7 mit HTC Sense 8 verteilt.31Twitter Ads Info und Datenschutz17 Nutzer sprechen darüber
Huawei Nougat update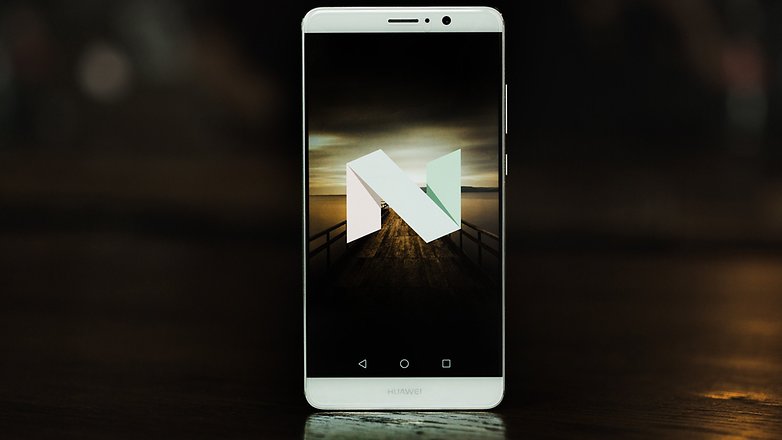 On the Huawei P9 / Plus you can download and install Nougat with EMUI 5 . Android 7.0 is already preinstalled on the Huawei Mate 9 , but only received patches until February 2017 . Updates to Android 7.1 Nougat are currently unsuccessful at Huawei. Even the native nougat devices of the P10 family are still running Android 7.0.
It looks very bleak for smartphones and tablets in front of the Mate 8. All smartphones and tablets that are not equipped with at least a Kirin 650, 950 or 955 will not receive an update to Android 7.0 Nougat and EMUI 5.0. These are P8, P8 Lite, P8 Max, Mate S, Ascend Mate 7, MediaPad M2 and the MediaPad X2, which stop at Android Marshmallow and EMUI 4.x. Security updates and some new features should still be available for these smartphones and tablets.
Honor nougat update
What about the Honor brand? The nougat update for the Honor 8 was rolled out piece by piece on January 25, 2017. The update is distributed automatically via OTA. The Honor 6X and Honor 5C have also got Android 7.0 Nougat since May 2017.
Of course, the update now also includes the manufacturer's standard manufacturer's version EMUI version 5.0. As the update, like the Honor 8 in early 2017, will be rolled out in waves, it could take a few weeks for the update to be made available on your Honor 6X or 5C.
LG Nougat update
The LG V20 , which is not available in Germany, was generally the first smartphone with Android 7.0 Nougat; before the Google Pixel. The LG G5 received the OTA update to Android 7.0 Nougat in Korea on November 4. The nougat update of the module flop followed later in Europe. The LG G4 from 2015 finally followed in the summer of 2017. The same applies to the LG V10 that was released later that year .LG Deutschland✔@LGDeutschland
Android 7 Nougat steht via LG Bridge für #LGG5 (Vodafone-Branding und freie Geräte) zum Download bereit. Anleitung: http://www.lgblog.de/2016/04/12/android-update-mit-der-lg-bride-installieren-windows-mac-os/ …
7Twitter Ads Info und DatenschutzWeitere Tweets von LG Deutschland ansehen
The signs of update are also on some LG tablets. For the LG G Pad X 8.0, the South Korean manufacturer will distribute the update to Android 7.0 Nougat on January 5, 2017. The update is not yet delivered via OTA, but with the help of the LG Bridge software you can enjoy Android Nougat on the G Pad X 8.0 from LG.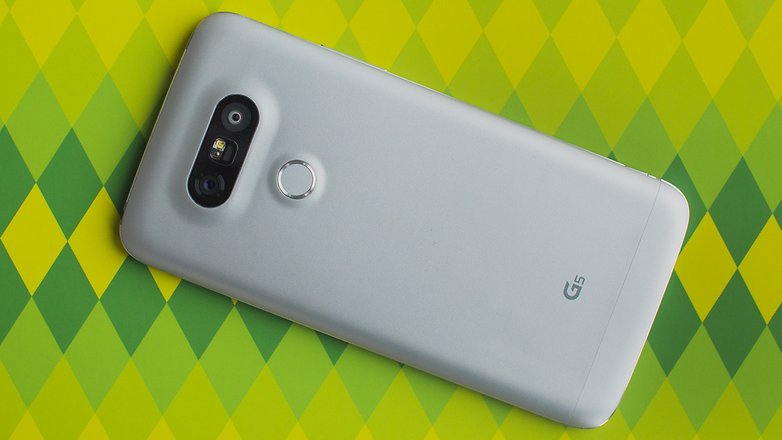 Lenovo / Motorola Nougat update
Lenovo has been delivering Android 7.1.1 at least in Hong Kong and Indonesia since July 2017. The update includes the July security patch, new icons, the video chat app Duo and the nougat feature app Shortcuts .
Nvidia Nougat update
Nvidia has little hardware on offer, but provides it reliably and with long-term updates. The update for the first Shield TV is in the roll-out. The tablet K1 has also received its nougat update.
OnePlus Nougat update
After a 14-day test phase, OnePlus releases Oxygen 4.1.0 based on Android 7.1.1 from the beta stage. OnePlus offers the update via OTA and it is available for both the OnePlus 3 and the 3T . In addition to numerous bug fixes and performance improvements, there are also new features. The photography of fast objects is said to have been improved. According to OnePlus, wireless connections via WiFi and Bluetooth should be more stable after the update. All information about the further improvements in Oxygen 4.1.0 for the OnePlus 3 and OnePlus 3T can be found in the OnePlus forum .
The OnePlus X will not receive a nougat update. However, this is not in the hands of OnePlus, because it is a driver problem . OnePlus 2 owners must also be strong: The manufacturer has now canceled the nougat update.
Samsung Nougat update
We have compiled detailed information on the different firmware versions of Galaxy S7 and Galaxy S6 in our own articles: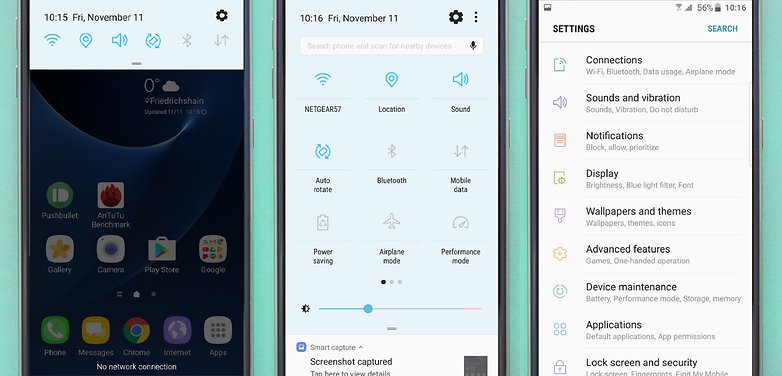 While the Galaxy A models available in Germany from 2016 have now been supplied with Android 7.0, the A-Class from 2017 is still empty. Samsung never predicts when a device will get an Android update, in this case the Nougat update.
Sony Nougat update
Sony's Xperia smartphones often receive the update to Android 7.0 Nougat with provider branding. Included are some nougat features, wifi calling, voice-over-LTE and the extended doze mode for more battery life. The firmware search engine XperiCheck shows you available updates for your Sony device.
Xiaomi nougat update
| | ANDROID 7.0 | ANDROID 7.1 |
| --- | --- | --- |
| XIAOMI MI MAX | Yes | No |
| XIAOMI MI 5 | Yes | No |
| XIAOMI MI 5S | Yes | No |
| XIAOMI MI 5S PLUS | Yes | No |
| XIAOMI MI 4C | Yes | No |
| XIAOMI MI 4S | Yes | No |
| XIAOMI MI NOTE | Yes | No |
| XIAOMI MI NOTE 2 | Yes | No |
| XIAOMI MI MIX | Yes | No |
| XIAOMI MI NOTE 4X | Yes | No |
| XIAOMI MI 6 | No | Yes |
| XIAOMI MI MAX 2 | No | Yes |
| XIAOMI MI 5C | No | Yes |
| XIAOMI MI 4X | No | Yes |
Even if Xiaomi smartphones are not officially available in Germany and they have to be imported, the products are very popular. Xiaomi's extensive list of all devices that will receive an update to Android Nougat include bestsellers such as the Mi 5s or the 5s Plus. Older devices such as the Mi 4c and Mi Note are also listed.
ZTE Nougat update
The ZTE Axon 7 in Germany gets the update to Android 7.1.1 via OTA. With this update, the Axon 7 is now compatible with Google's VR platform Daydream . In addition, the update to Android 7.1.1 is intended to create additional emojis and the option of using two apps in split-screen mode.
Axon 7 Mini also gets the update to Android 7.1. With this update, the small model also gets new emojis, split-screen apps and battery optimizations. To what extent WLAN call is supported by Telekom is not yet known. In the United States, the service is supported by T-Mobile with the update.
Nougat update: 2014 top devices are out of the race
The Vulkan graphics interface is a mandatory part of Android 7.0 Nougat, but requires hardware support from OpenGL ES 3.1. The mandatory support for OpenGL ES 3.1 was introduced shortly before the finalization of Android 7.0 Nougat by Google. That's why Sony had to cancel some Nougat updates at short notice, although some affected smartphones even received preview versions of Nougat.
This affects, among other things, the smartphones with the Snapdragon 800/801, i.e. almost all top devices from 2014: Sony Xperia Z3 and Z3 compact , Nexus 5 , OnePlus X , LG G3 , Moto X (2014) , HTC One ( M8) , Samsung Galaxy S5 . In most cases, however, no official updates were to be expected anyway.
Unofficial nougat updates via custom ROM
The CyanogenMod successor Lineage OS is based on Android 7.1 Nougat and supplies Android Nougat for many different smartphones. It also bypasses Google's volcano condition (see above) and actually updates incompatible devices.
A stable version is not yet available, but the so-called nightly builds already work quite well. We explained more information about the update from CyanogenMod to Lineage OS in a separate article . The nougat features are of course also available in this custom rom. We will explain more about the features in the separate article on the nougat features .
Owners of a smartphone that does not support OpenGL 3.1 on the hardware side must hope for support from the developer community. Because in custom ROMs, developers can circumvent the limitation. And that happens in some cases.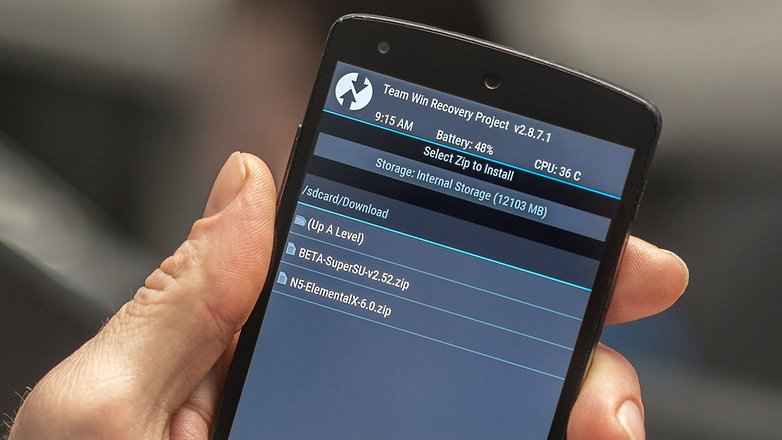 The Nexus 5 falls victim to the new Google regulations ( see above ). The modder community was not long in coming and delivered nougat-based firmwares. Lineage OS is now also available for hammerhead.
Even the Nexus 4 released in 2012 is still supplied with nougat updates by the fan community. Although it is a work-in-progress firmware, it is proof that the new system can run with old devices. Lineage OS also supports the Nexus 4.