There are ten BLU brand Android phones that will be able to update to Lollipop 5.0. The BLU Studio X and Studio X Plus will be the first to receive this update, as BLU Products (bluproducts.com) has officially announced on their Facebook page and Twitter.
"More to come soon!" It is indicated on the same BLU social media, without specifying the other models in addition to those mentioned, but the marketing manager of BLU United States would have confirmed to the PRNewsWire news portal the other devices and the date when they will receive Android Lollipop: en This May they would receive the Studio G , Star 4.5 and Studio 6.0 HD . In the month of June, Life One 2015 , Life One XL , Vivo Air , Life 8 XL and Studio Energy would be scheduled .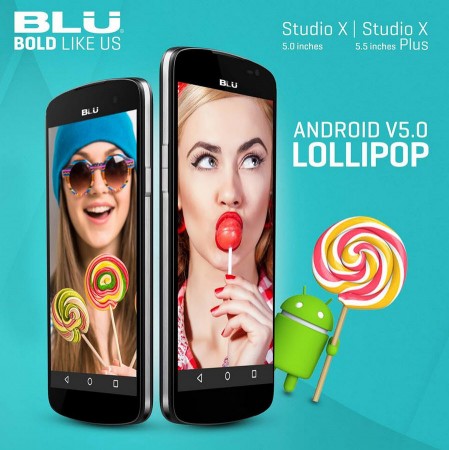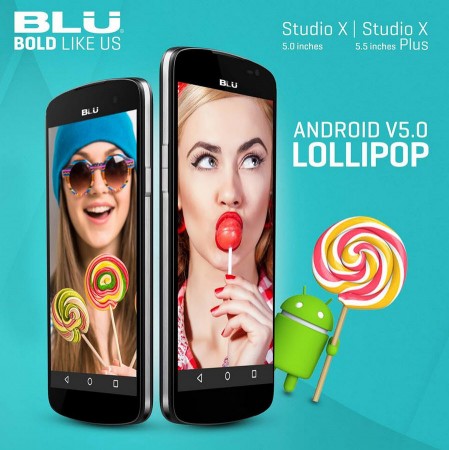 Android Lollipop 5.0 for BLU Studio X and Studio X Plus. Source: BLU Products Official Facebook
The main innovations of this BLU Lollipop include a "new user interface, battery saving function, better notifications and new quick settings". Here it should be clarified that not all the characteristics of the original Lollipop may be included in the BLU Lollipop ROM.
The Studio X and Studio X Plus have already started receiving the update as of today, according to some members of the BLU Development Team community on Google Plus. In the screen of the OTA update that is seen in the image below, the aforementioned characteristics are confirmed.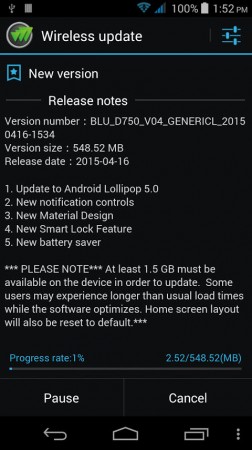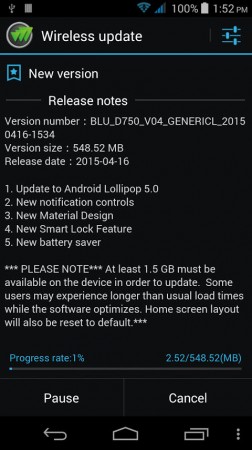 OTA Lollipop 5.0 update for BLU Studio X
Editor's Note : Before upgrading your BLU device to Lollipop 5.0 you may want to consider doing a nandroid backup . The previous update released by BLU, KitKat 4.4, was a headache for several users. In case of problems with this update, you can return your phone to its previous state using your nandroid backup.
These are the 8 BLU phones that can officially download Android 4.4 KitKat
Mediatek SU, exploit rooting nearly 100 devices, inc. Sony, Nokia, Alcatel, BLU and Amazon
BLU Vivo XL and Vivo 5 announced with octacore CPU and 2/3 GB RAM starting at $ 150
Receive updates: SUBSCRIBE by email and join 10,000+ readers. Follow this blog on Facebook and Twitter.