Badoo is basically a "flirting" service. Once you create your account, it suggests people near you and you must touch your heart to vote for the one that interests you. Only if she also votes for you, then they will have the possibility to chat.
I have been testing Badoo for a long time and in my case I have not been very successful. After several months of use I have hardly made a "match" or connection with a very small number of people. Of these, only one or two have responded to the first message, and then nothing.
Does the physical have to do?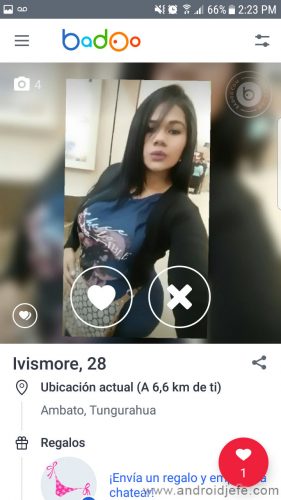 Obviously, the more attractive you are, the more likely you will be, but even if you were not, I think the problem is not there. To experiment a little, for several days I liked everyone, absolutely all the profiles that the service suggested, whether I like them or not . It was extremely rare for me to be reciprocated. Of those few people I could finally chat with, most did not respond or disappeared after the first message.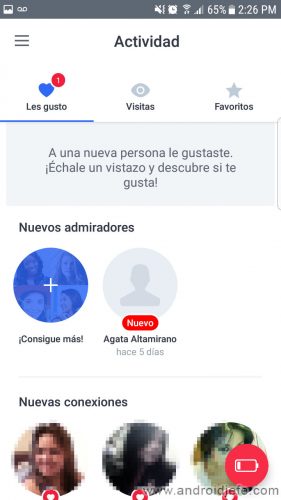 I think the problem is in the low activity of the users (assuming that they are all real). Several people with whom I was "compatible" and some with whom I was not, with interesting, popular profiles and surely with a full message tray, had been offline for several weeks, something strange. So there was no incentive to visit my Badoo profile frequently, other than rating people, some of whom reappeared despite having rated them in the past, something that also caught my attention.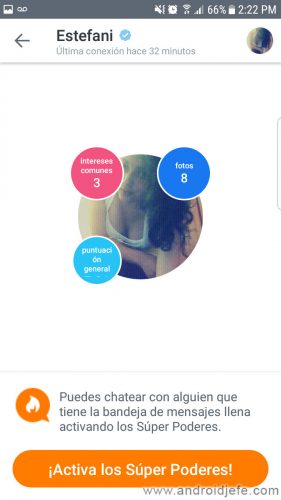 Another annoying thing on Badoo is that every screen you watch wants to sell you something: to talk to someone without matching, to send them virtual gifts, to appear first in a person's message line, to be more popular on your zone, etc. A couple of times I even bought this popularity service and no, I really didn't have any more connections, which is supposed to be what I would achieve.
How to be successful on Badoo?
Obviously I do not know, because it has not worked for me. But based on what I have said, I think you need a good profile with good photographs if you want to attract the attention of as many people as possible. And this is what I mean by your physical attractiveness. You will also need money to boost your profile on the service and be visible. Otherwise you would need to spend a lot of time on Badoo to get something.
Alternative
I have also tried Tinder and found it better, not only in the sense of probability, but in the design of its mobile app. It is much more minimalist and is not full of advertising here and there like Badoo. If you want to expand your possibilities you can buy Tinder Plus or Tinder Gold, which offers you several benefits for a month. I've bought these subscriptions to see their performance, but until the last time I tried them I didn't see much difference in my connections.
Go to Badoo
Tinder Plus Is it worth it?
How to unsubscribe to Tinder Plus on Android
Receive updates: SUBSCRIBE by email and join 10,000+ readers. Follow this blog on Facebook and Twitter.