There are various backup apps and strategies for Android to transfer and backup apps, their data and other personal information from the old to the new smartphone. This speeds up the initial setup with the new smartphone and ensures that contacts, apps, pictures and personal data are back in place. You don't even have to use the cloud anymore.
When do I need backup apps for Android?
First of all, we have to clarify what you want to secure. If there are only pictures, contacts and log-ins, on-board resources are largely sufficient. Because you can move images to a microSD card , a USB stick or (via MyPhoneExplorer ) the PC via file manager or conveniently save them in the cloud with various services.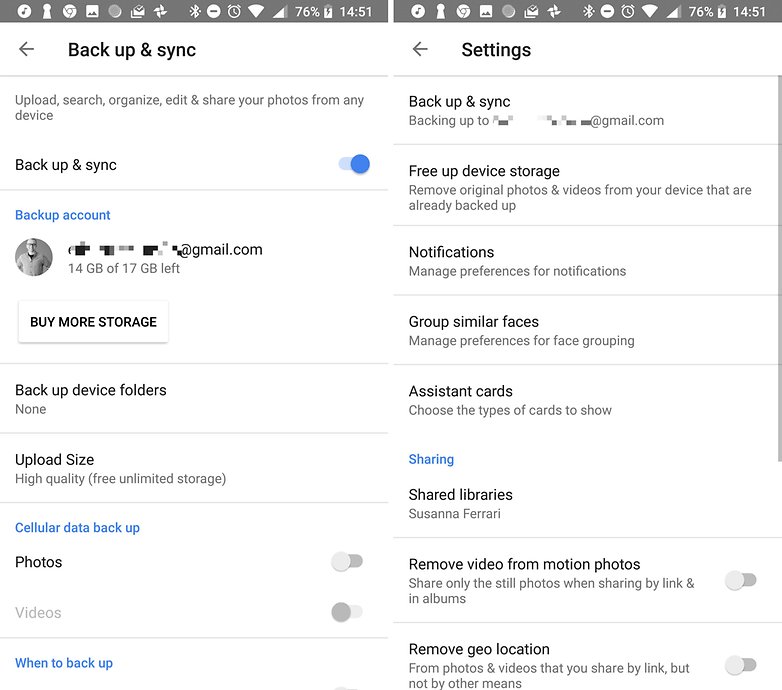 Contacts can be exported as a file to the microSD card or the internal memory in the contacts app and log-ins can be exported with Google's Smart Lock for passwords or with another password manager .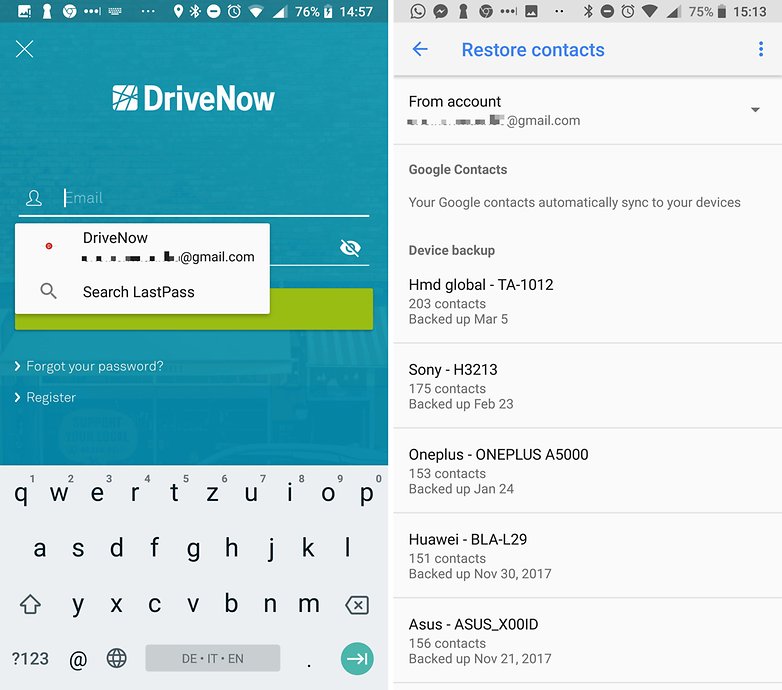 There are also separate and simple methods for WhatsApp backups and SMS backups – some without a backup app.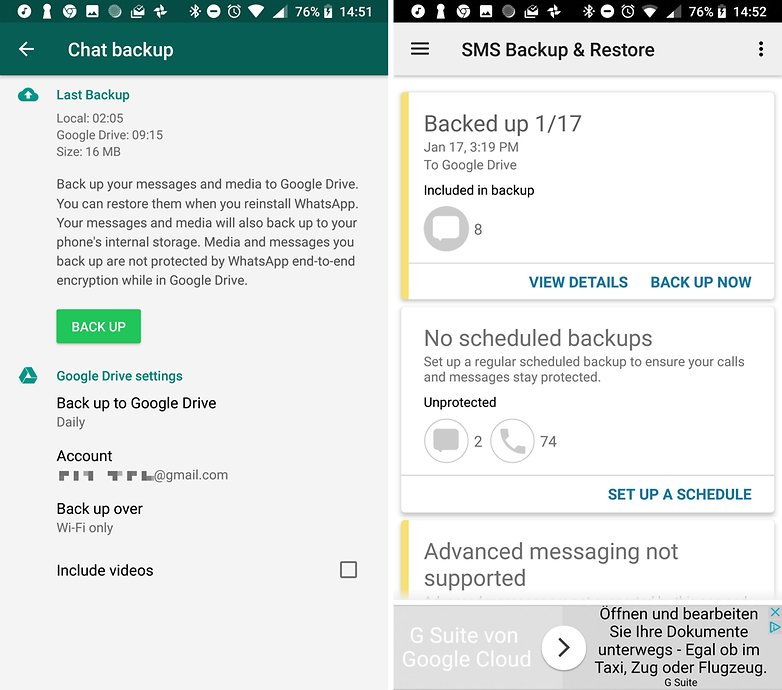 Backing up app data is sometimes problematic
A more specific problem is the backup of your app data, i.e. the specific settings and data of individual apps. Because not all app developers save the app configuration in their user account, so you have to completely reconfigure the app in the new smartphone.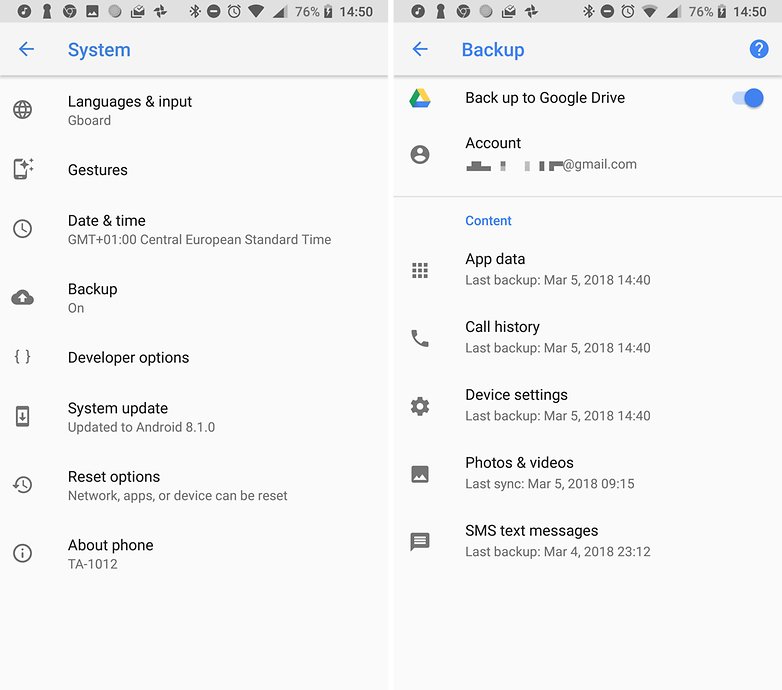 In theory, apps have been using Android Marshmallow to back up the app data in your backup account since 2015 , which should be your Google account by default. However, this method does not always work or fail on some apps, or it is out of the question for you
This is where backup apps come in that can back up this app data. In order for those backup apps to work without restrictions, however, you must root your smartphone . This is the only way the backup app has access to the data of the other apps. Popular examples are Titanium Backup and Helium Backup .
Thankfully, smartphone manufacturers have also recognized the need for backups. So they offer specific methods for backing up app data either in the settings or as an app. We also introduce those manufacturer backup apps below.
Titanium Backup: Backup app for "hackers"
Titanium Backup is a super-extensive backup app that backs up apps, application data, SMS, system settings, widgets and backgrounds and can even create multiple versions of your backups. Due to the root constraint and the somewhat overloaded UI, this solution is in some cases more complicated than completely setting up the new smartphone.
Helium: Supposedly backups without root
If necessary, helium also works without root rights. The backup app then does not master as many functions as the Titanium Backup presented above and can no longer back up the data of individual but important apps.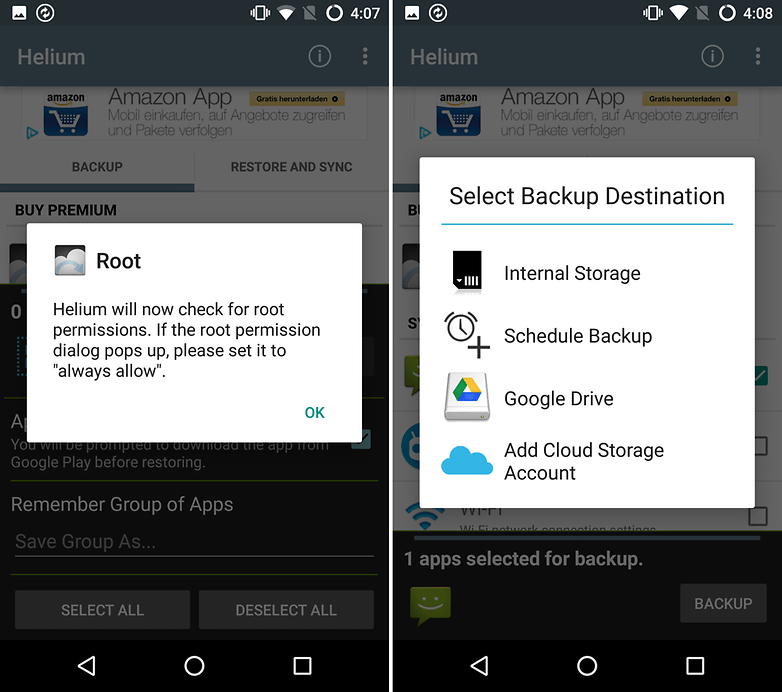 MyPhoneExplorer – backup from Windows
Many users swear by the Windows program MyPhoneExplorer . However, it does not take care of the app data, but of the address book, calendar, SMS, files, photos and call lists and synchronizes different programs such as Microsoft Outlook and Google Calendar. The tool is therefore rather practical for those who do not want to, or generally do not want to save this data on Google.
Nandroid backup – device-dependent backup
A device-dependent solution is the Nandroid backup. You should do this before you use other firmware, such as a custom ROM , on your device . This backup method is also complicated because you have to install a custom recovery such as TWRP, which is also included with some custom ROMs. Either way, the method is only for "hobbyists".
And it has one crucial weakness: you can only restore the backup copy as a whole on the same (not necessarily the same) device. This disqualifies the method for moving your app data from the old to the new smartphone. Some data can also be extracted from the backup using Titanium Backup, but this is complicated again.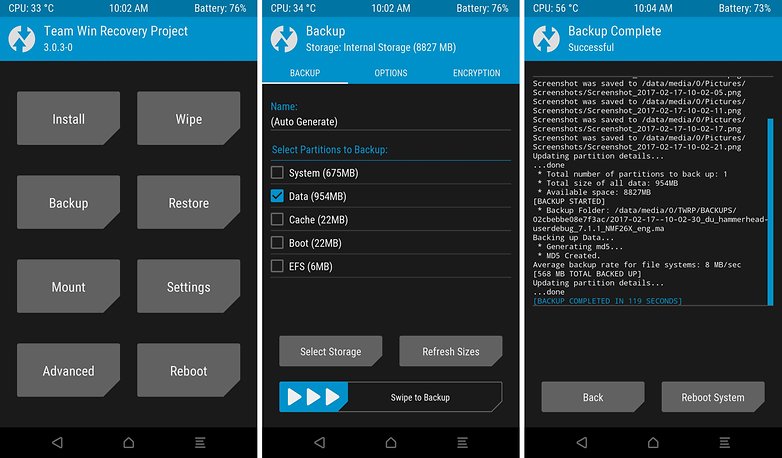 The TWRP already mentioned makes a backup of the entire partition and can compress and encrypt the data. The archive with an image is then in the public directory, from where you can copy it to a computer or to the cloud.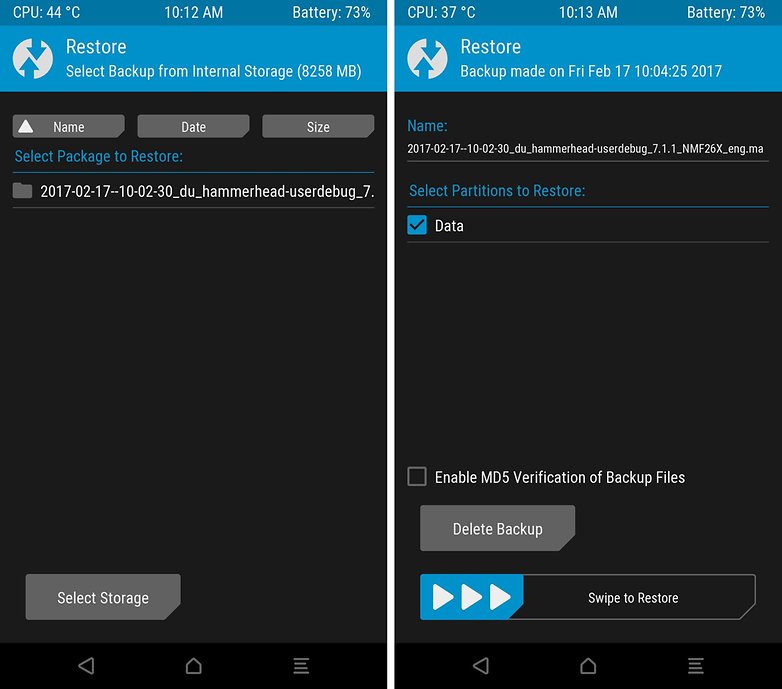 The recovery detects whether the backup was made with a compatible device. If this is not the case, the backup remains hidden in the view shown above.
Backup apps from smartphone manufacturers
Every smartphone manufacturer also has its own assistant apps for transferring backups in the Play Store. We already presented the HTC transfer program, Huawei Phone Clone, LG Mobile Switch, Samsung Smart Switch Mobile or Sony Xperia Transfer in more detail in a separate article.
Conclusion
Thanks to automatic backup of photos via Dropbox or Google Photos and music in the cloud, there is hardly any need for total backups of the smartphone or tablet. If your device only changes every two years and does not reset, an auto backup will also work and help for you .
Titanium Backup and Helium work if Auto Backup doesn't work for you. Unfortunately, it is difficult to use the backup apps. After all, backup planning helps automate the complicated process. Fortunately, more and more app developers are sticking to Google's backup suggestions, so setting up your smartphones with the same Google account is becoming ever faster.