If you are one of those who check the cell phone all the time, this application will come in handy. It will allow you to  learn English every time you unlock your cell phone.
Vocabulary is a fundamental part of the process of learning a new language and with this APP you will learn several new words in English every day easily. This way you will achieve a more fluid conversation and avoid being left without knowing what to say in this language.
A word in English after unlocking the mobile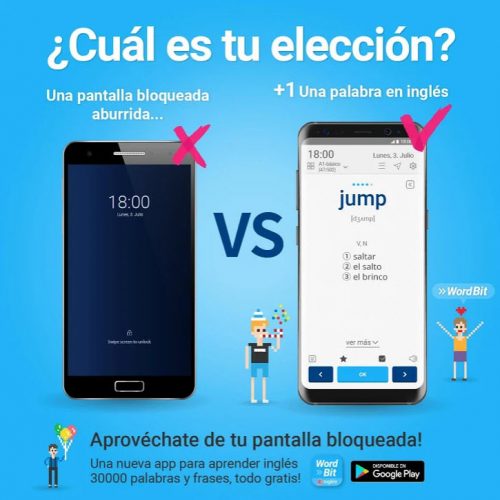 This is Word Bit . The English word will appear immediately after turning on the screen, along with its Spanish meaning.
Optionally you can listen to its pronunciation. By default, the pronunciation audio is downloaded from the internet and takes a while, so it is more advisable to use the local system, from the application settings.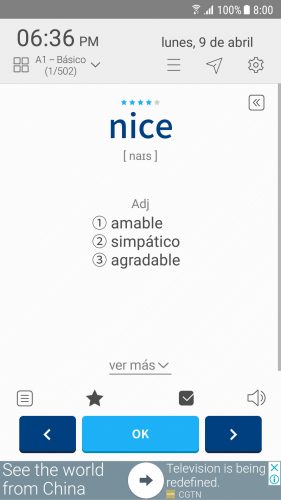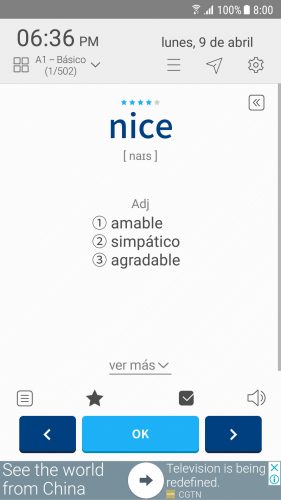 English words to learn every day
It is an APP suitable for any type of student, be it basic or advanced. It offers multi-level words and you can filter which levels you want to learn.
It is important to clarify that the screen of the word that appears does not replace the lock screen. After seeing the word in English and touching the OK button, security will jump and the cell phone will have to be unlocked to access.
If you do NOT have a screen lock set or it is temporarily disabled, you just have to accept the new English word and you can use the phone.
There are other versions of Word Bit that allow you to learn languages ​​other than English, also when unlocking the cell phone. For example, French, German, Italian, Chinese, Japanese, etc. The disadvantage is that you will have to know English to learn those other languages ​​from it.
Download Word Bit
More apps to learn English
There are other similar apps, such as English Daily or Vocabulary Builder , that teach you an English word every day, notifying you with a notification. However, their disadvantage is that they are English based and offer you the meaning in this language.
Talk2travel is also an interesting resource that teaches you the most important words to learn in English and other languages. The mobile version of this site works well, but if you want to have it as an application, you can download the APK that we have created from that web version.
If you want to learn English more completely, another mandatory application that you must install is Duolingo .
Screen lock and how to avoid getting in the way
How to translate with the CAMERA, by photos or images
So you can answer your WhatsApp WITHOUT HAVING to have to unlock the cell phone
Receive updates: SUBSCRIBE by email and join 10,000+ readers. Follow this blog on Facebook and Twitter.