Tired of getting a bunch of apps you don't use on your smartphone? Here is how to delete the manufacturers and operators applications from your smartphone to free internal memory and gain storage space. It's time to clean up!
Applications are a bit the basis of our smartphones, without them, they would be useless, but they are not all useful. Everyone has their own way of using their smartphone and the most annoying thing is to have unnecessary elements, but which still take up space. Operator applications are the best example, you want to know how to remove them? It's right here.
I will suggest two radically different solutions below. The "soft" solution which is quick and easy to carry out, but which is not optimal. A "hard" solution that is more complicated, but very effective. It will be up to you to choose which one you want to follow, the second allowing you to actually delete your unwanted Android applications and free up the storage memory of your smartphone . The illustrative images were made from a Galaxy S4 running Android 5.0 .2 Lollipop, your experience may then differ a little bit if you are on a newer version, like Android Oreo or Nougat.
Android: deactivate your applications
This solution will not allow you to uninstall so-called "system" applications like that of your operator, but it will make them invisible and non-functional. By deactivating an application, you will no longer be notified and the icon will no longer appear in your list of applications. You can deactivate and reactivate all your applications at will.
Go to the Settings of your device
Then, in the Applications section (or Application management)
Select the application you want to deactivate (or uninstall)
Press Deactivate
A prevention message appears, click on OK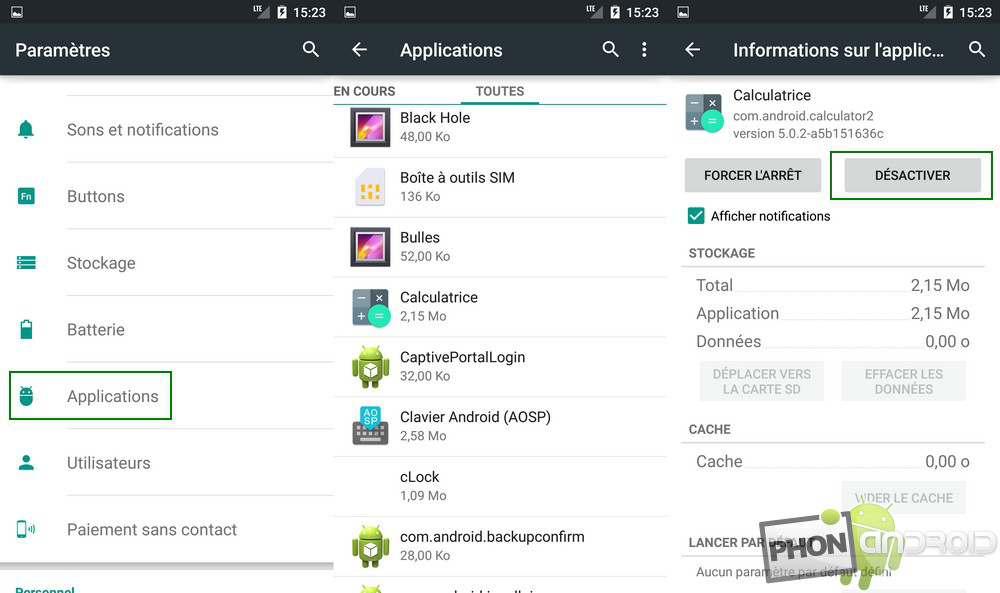 Android: root your smartphone or tablet
Root your device seems perilous, complicated and dangerous, but it is not quite that. First of all, root is actually what allows you to have full administrator rights on your phone, so it gives you full control and even more functionality. In addition, rooting your phone does not remove the warranty from your smartphone. In addition, it is not irreversible since root is canceled . If you want to know more about the subject, discover our file on the reasons to Root your smartphone .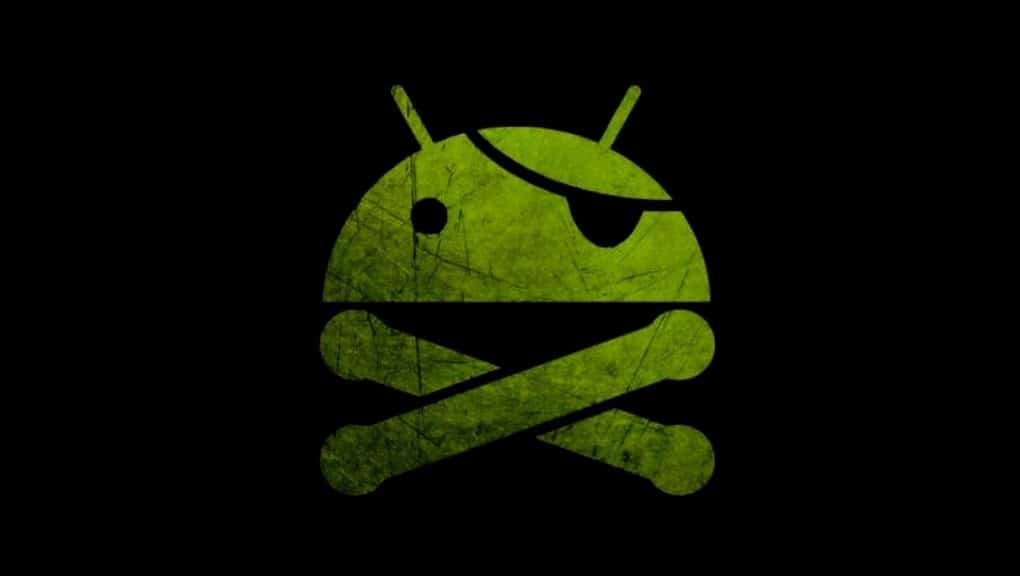 Android: how to uninstall apps with my rooted device
Once you have rooted your phone, you can uninstall any application , be it the one you have downloaded, those of your operator and even that of the Android system which you do not need. You are free to do whatever you want with your phone! I'm going to show you an example application that allows you to do this.
Launch the application
Select the application (s) to uninstall
Tap Uninstall
Validate the procedure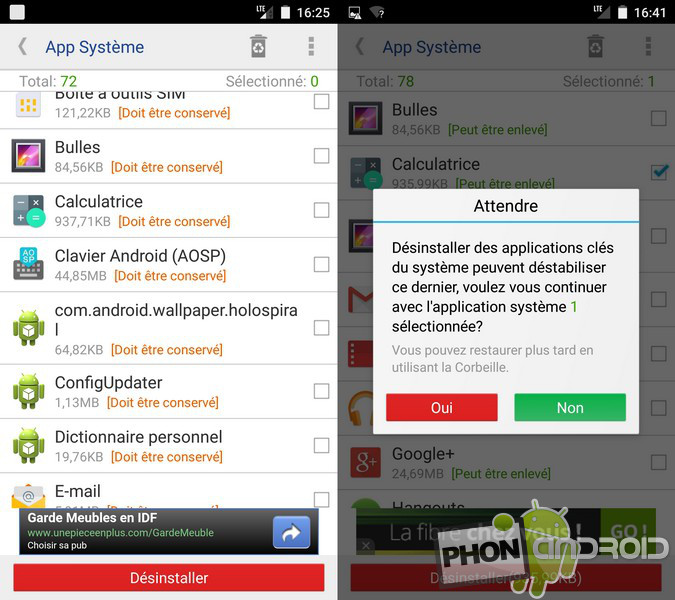 The application offers you two parts, a User Applications part and a System Applications part. The first part works like the application manager built into Android and also allows you to uninstall several applications at the same time. The second part allows you to get rid of the applications of your operator, your manufacturer and those integrated into Android.
Be careful not to uninstall anything, some system applications should not be uninstalled . Luckily, the application indicates on each application its degree of importance by messages like [Must be kept] and a fairly meaningful color code, orange for those that you can still uninstall and red for those that really don't uninstall.
Android: how to restore my apps when needed
If necessary, the applications that you uninstall with this application (at least the system applications) are placed in a recycle bin. If you mistakenly uninstalled an important application, or want to resume the application, simply go to the trash and restore the application (s). Here's how:
Launch the application
Press the trash can icon at the top
Select the application (s) to restore
Tap Restore
Validate the procedure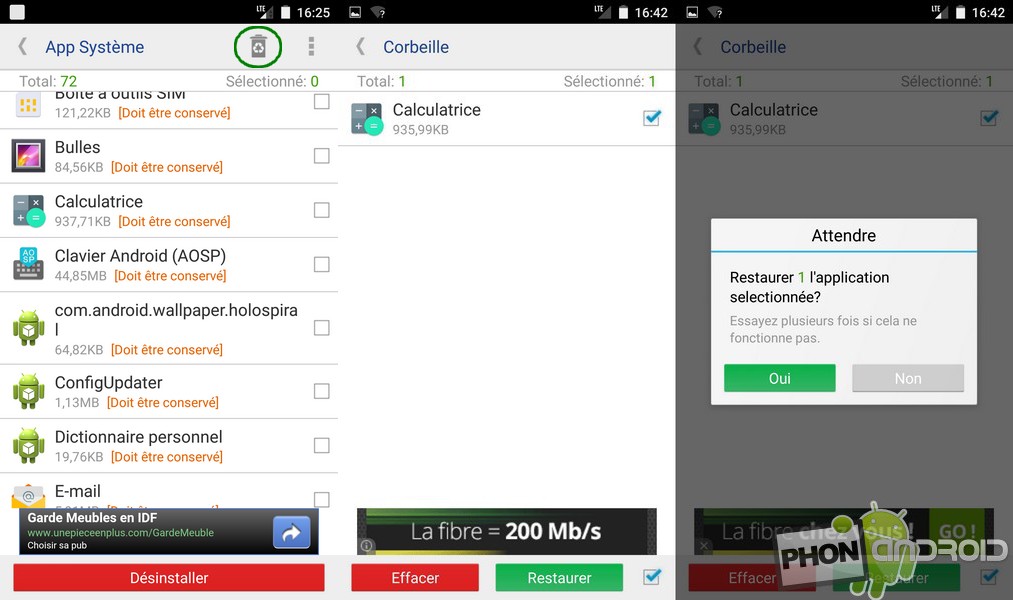 Of course, other applications on the Play Store allow you to do the same things, I chose this application because I find it very powerful and practical, moreover, it is very light and free. If you prefer to choose another application, don't forget to check if it allows you to use the root of your phone. It is generally written (ROOT) in the name of the application or in the description. If you have any other advice or tips, please let us know in the comments.