Your Android smartphone is too slow, here are 10 essential tips to speed it up and remove the factors of slowness. We'll show you why your phone slows down over time and how to fix this common problem. We tell you everything later.
Each time we buy a new smartphone, we always find it more beautiful and faster than the previous one and we are always amazed by the extent of its performance. However, after a few months or a few years, it starts to show some slowness and there it is the drama and we are already thinking of offering it again.
However, it is entirely possible to give it back its velocity from the first days thanks to the 5 little tips described below! Here's how to speed up your Android smartphone in ten steps!
Tips to make your Android smartphone faster
1. Clear apps you don't use
How many applications that you have used only once or twice are still on your smartphone? However, they no longer have anything to do with it, first because they take up space in the storage memory, then because even when closed, they demand a part of the resources of the processor and the RAM.
To delete an unnecessary application , go to the Settings> Device> Applications menu.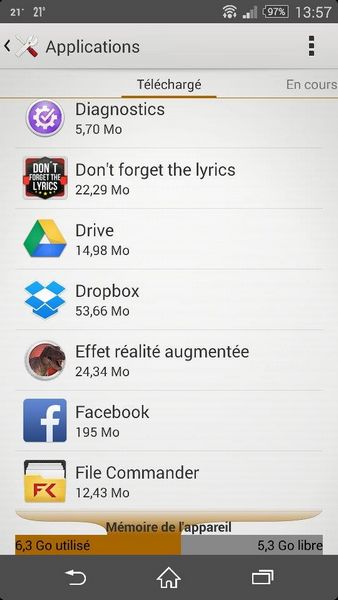 Select the "Downloaded" tab
Scroll through the list
Click on the application you want to delete
Click on "Uninstall" then on "OK"
Do not hesitate to delete the default applications either . The handling is a little more complex but worth it!
2. Monitor and clean the storage space of your smartphone
Even if we do not pay attention to it every day, we often tend to store everything and anything on our phones: missed photos, too large videos and of course all the files downloaded in particular in the form of attachments.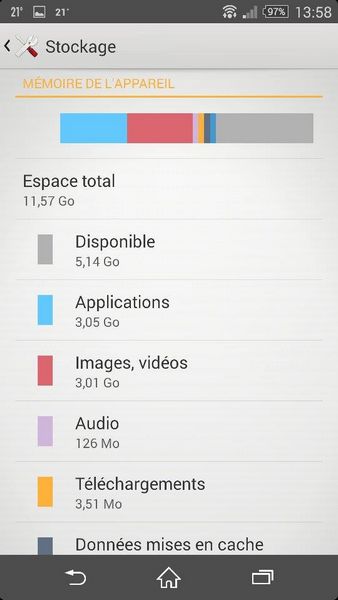 Here are two operations to perform regularly to clean the storage memory of your smartphone:
Go to your "Gallery" application to delete unnecessary photos and videos
Launch the "Downloads" application or go to the Settings> Device> Downloads storage menu , long press to select the obsolete files from the list then click on the "Trash" icon to delete them.
Note that to save space, you can also move the applications and files to your SD card .
3. Clear the cache
In addition to the photos, videos and files downloaded, the storage memory of our phones is often invaded by the cached data of the applications . Yet it is so easy to delete them regularly and thus gain speed and disk space. Here's how:
Go to the Settings> Storage menu
Click on "Cached data"
Validate by clicking on "OK"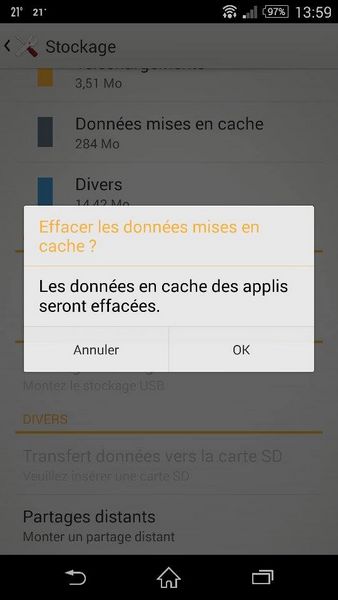 An operation to be performed regularly without waiting for the first slowdowns to arrive! It is also possible to automate the clearing of the cache thanks to the Clean Master application available for free in the Play Store.

4. Use an SD card to store your photos and videos
If all smartphones do not allow the use of an SD card and if despite the presence of a memory expansion slot, some of you do not use it, it may nevertheless prove to be a solution very useful for preserving the internal memory of the device.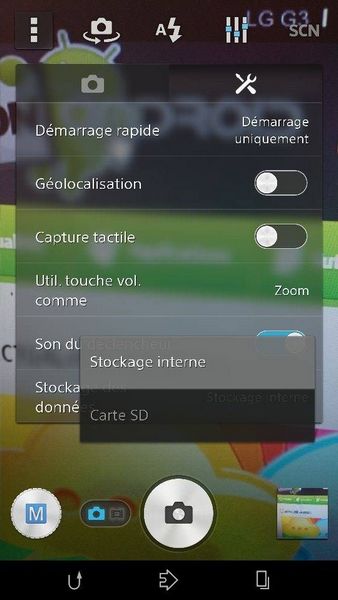 It is always possible to make your SD card the default storage space for photos and videos captured with your smartphone. To do this, simply:
Go to the "Camera" application
Click on the menu icon at the top left
Select the "Parameters" tab
Choose "SD Card" as the "Data Storage" option
5. Clean your home screen
One of the reasons for the slowing down of your smartphone may also lie in the home screen. In the same way as the desktop of a Windows PC, the home screen of an Android smartphone , it can be cleaned. To prevent your home screen from slowing down your smartphone, here are the best practices to adopt:
Avoid live wallpapers and choose a still image
Limit widgets. They are not to be prohibited completely but keep only those that you really use
Clean application icons regularly and remove the ones you only use from time to time from the home screen
The cleaner your home screen, the less likely your smartphone will be slowed down. To go further, do not hesitate to consult our tutorial on how to prevent new applications from installing on your desktop .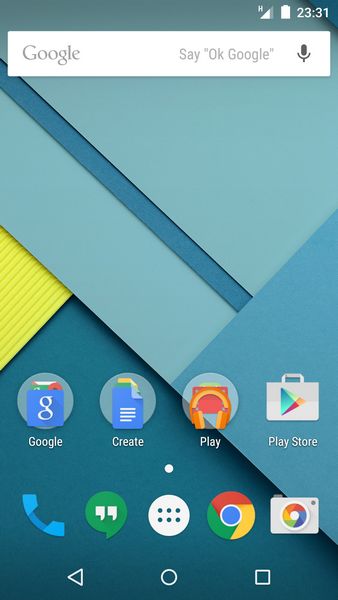 6. Make sure you have the latest version of Android available
It's silly but you should still know that each update of Android, even the most minor removes bugs and possible slowing factors and even improves, sometimes, the performance of your smartphone. It is still necessary to have the latest version available for your device. To find out if this is the case, it's very simple, just do the following.
Go to the Settings> System> About phone menu.
Select the option "System update" or "Software update"
Click on " Check for updates" , you will immediately know if an update is available or not for your device
7. Disable automatic synchronization
Most of you have several accounts connected to your smartphone, starting with your Google account but also your email account, your Skype account, your Twitter account, or your Facebook or WhatsApp account. It's very nice and practical, but automatic synchronization in the background sometimes has impacts, not only on performance but also on autonomy.
Of course, you are not told to deactivate the automatic synchronization of all your accounts, on the other hand, for some it is not necessarily useful to leave it activated. To disable automatic synchronization of an account:
Go to the Settings> Personal> Accounts menu on your smartphone
Select the account for which you wish to deactivate automatic synchronization
Click on the synchronization icon
Uncheck the box (es)
8. Use a launcher
If you have a Nexus, the onboard launcher is usually very fluid. On the other hand, with certain manufacturers' overlays, this is far from being the case, it constantly lags and it is very annoying. Fortunately, there is a solution to the problem. Use an alternative launcher.
There are hundreds of them in the Google Play Store . Some are to be avoided, others are very fast and sometimes more practical than the one proposed by default on your device, without counting the personalization options offered. Want to explore this trail? Don't hesitate to take a look at our selection of the best launchers for Android .
9. Install a Custom ROM
Does your smartphone run under a manufacturer overlay that is sorely lacking in fluidity? Worse yet, this is an operator model with tons of apps preinstalled. Why not go back to an Android Stock with a Custom ROM? With a Custom ROM like CyanogenMod, not only will you benefit from a smooth interface and an OS without pre-installed applications, but in addition, you will have all Android updates very quickly.
In addition, you will also benefit from longer software support than that offered by your manufacturer simply because many devices abandoned before the time are still supported by CyanogenMod.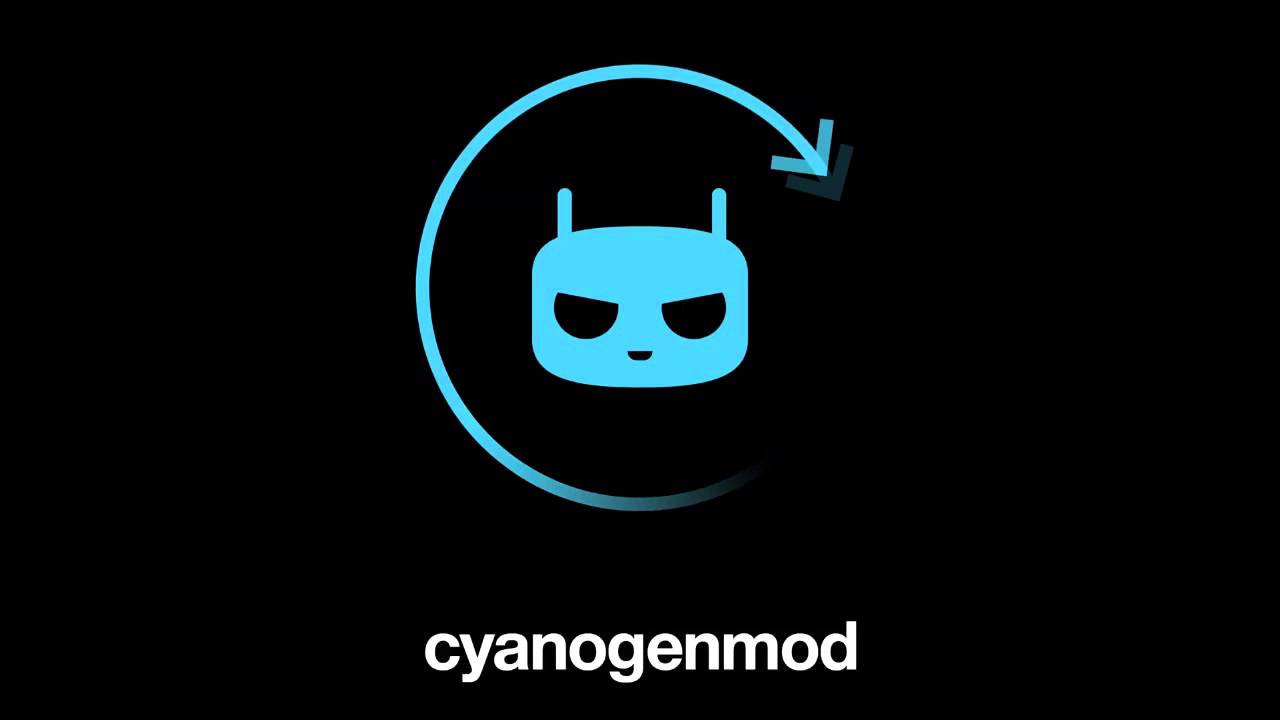 10. Restore your phone to factory settings
If after all these operations, your phone still displays a certain slowness or if you simply have neither the time nor the courage to carry out all the manipulations mentioned above, there is an even more radical solution: restoring the your phone's factory settings .
Once this is done, your phone will look as new as it did when it left the factory. However, before restoring the factory settings, remember to back up your data and settings as follows:
Download and install Dropbox (if you don't already have it by default on your device) then copy all your files (photos and videos) to the free storage space offered to you when you open it
Select your backup account (your Google account) by going to the menu Settings> Personal> Backup and reset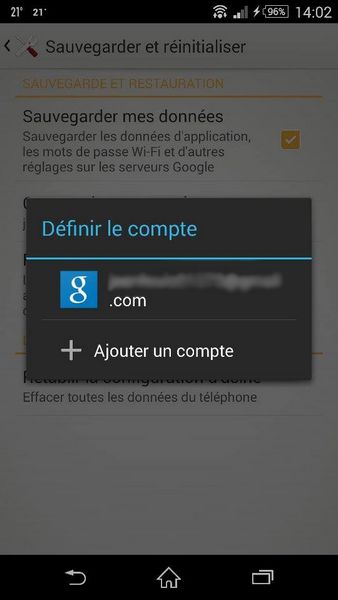 Make sure that the "Backup my data" and "Restore automatically" boxes are checked
Click on "Restore factory configuration"
Click on "Reset phone" to confirm.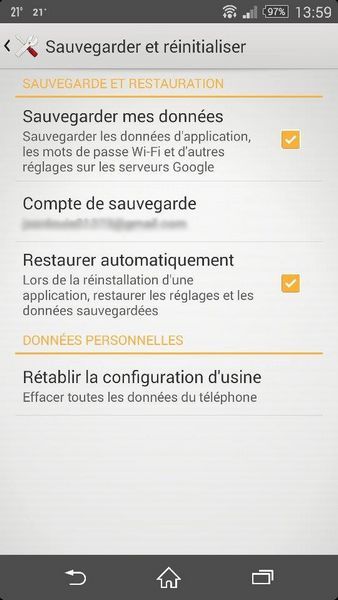 If ever, despite all these tips, you are not satisfied and find that the interface of your device lacks fluidity, there is also a small manipulation that will allow you to speed up Android