Google has released monthly security updates for Android since 2015. Over time, more and more manufacturers have committed to passing these updates on to customers promptly – for good reason. The monthly Android updates not only help the customers, but also the manufacturers themselves.
You can find more videos on current technology topics on our video page.
Regular operating system updates have long been a major problem for Android smartphones: Samsung, HTC, LG and virtually all manufacturers delivered the updates very late. Some providers delay the release even further with their additional software, which is above the actual Android and works far into the Google system. Since the end of 2015, Google has taken on more responsibility and has provided monthly security updates that virtually all manufacturers can distribute directly to their customers. Many smartphone manufacturers pass on Google's work on the Android source code to their customers and deliver patches accordingly.
Why are security updates important?
Attackers can get a very intimate insight into our lives via our smartphones. You can create a movement profile from us and follow us every step of the way. With the smartphone we take pictures of our lives, pay our bills, control our home and rent a car, an e-scooter or a scooter. A look at the Google dashboard reveals what Google knows about you. No unauthorized third party should be able to collect the same information about you.
Vulnerabilities that are exploited by attackers therefore arise again and again. The best-known Android vulnerability in recent years has been called Stagefright. Thanks to her, hackers could send you an MMS and turn your smartphone into a listening device. These gaps are closed with security patches and updates. So if you don't install updates, you're at risk in this regard.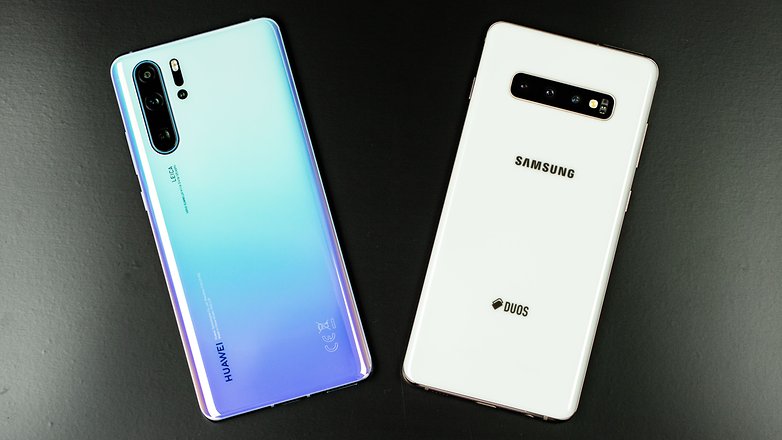 Who offers monthly updates?
Google presents its monthly security updates on its blog. Google also lists manufacturers that are active in the area of ​​Android updates, namely Huawei, LG, Motorola, Nokia and Samsung. In principle, all providers who sell certified Google smartphones have the option of forwarding the monthly patches promptly. A security update usually arrives at the end of the month or at the beginning of the following month. In the system settings of your smartphone, you can always see exactly the status of the patch. Huawei and Nokia in particular have attracted positive attention in the past few months with a quick update supply. If you own a Pixel smartphone and get the updates directly from Google, you are of course fine.
What does the manufacturer benefit from?
For Samsung and Co., it makes sense for several reasons to deliver the monthly updates for Android. First, it makes customers' smartphones safer and buyers happier – resulting in better sales, less grumbling, and fewer complaints. However, Google's program called Android Enterprise Recommended is especially important for business . Smartphones land there, which Google recommends especially for the lucrative business market – here devices are sometimes sold in a package in five-digit numbers. It is a gold mine for manufacturers. To get a smartphone on this list, however, regular security updates must be guaranteed over a period of two years. This guarantee for business customers also helps private users.
My device is not secure, what now?
If your smartphone is older than two years, the manufacturer and the dealer will probably refuse to service you. In principle, a security vulnerability can be viewed as damage to the device that you did not cause. It would actually be a warranty case. Since the warranty period in most cases ends 24 months after purchase, most manufacturers also stop maintaining the software for corresponding models in this context. Then you either have to switch to an alternative firmware or to a new device to work safely again. So you should ask your manufacturer and possibly the provider for updates, since the security risks caused by open gaps should not be underestimated.