Probably due to the service issue, some manufacturers usually integrate hidden menus in their devices, which are generally technical in nature. We have seen it in Motorola, Samsung phones and now we see it again in a Xiaomi (specifically in the Xiaomi MI 5), but in this case it is not necessary for tricks, applications or numerical codes that are difficult to remember (although it is also another possibility) .
All the hidden menus on the Xiaomi MI 5 are found in the general settings, "About Phone" or "About phone" option: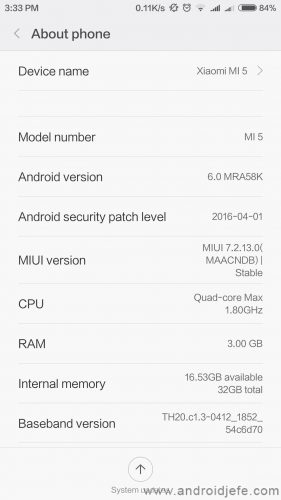 Once there, you can discover the following: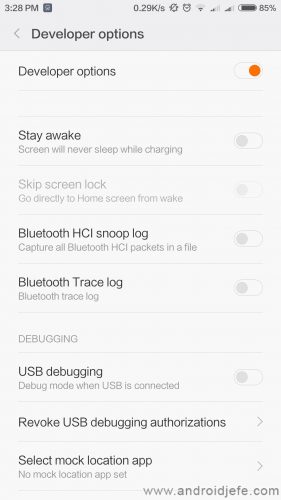 Touch the MIUI version line several times until the message appears that the Developer mode or menu has been activated.
Once enabled, this developer menu can be found in Settings> Aditional Settings> Developer Options. Among other things, in this menu you can activate USB debugging, disable animations (to make the phone faster) and change the USB connection mode when connecting the phone to the PC (charging, transferring photos, files, etc. ).
Generate a bug report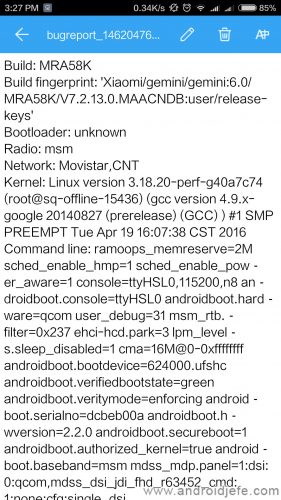 Tap five times on the CPU line to create a system report. This report is a .log file  with very technical textual information, which is saved in the internal memory of the phone and could be used by an expert person to verify problems on the device.
In addition to this system, the Xiaomi MI 5 also brings a MIUI Bug Report Center application that allows Xiaomi to be notified of a failure of any aspect in the device, giving a description of the problem and adding screenshots.
Telephone information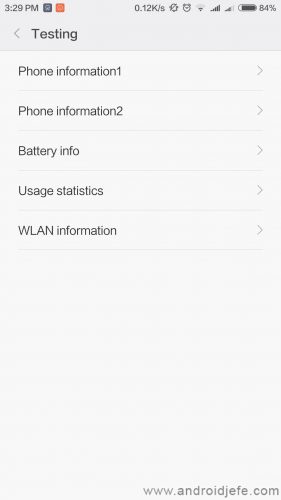 Tap Internal Memory five times to enter a phone information menu. Here you can see all the technical information of the cellular connection on line 1 and 2, the battery information, application usage statistics and information on WiFi connectivity.
Another way to enter this menu is to enter the code  *#*#4636#*#* in the phone application.
Component testing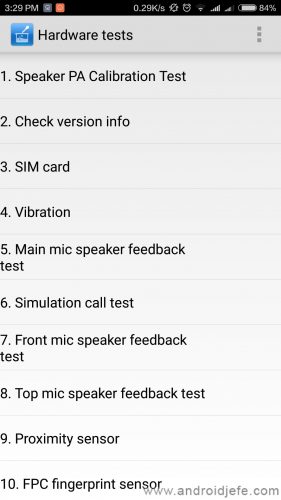 Five times tap on Kernel version to enter the CIT menu , which allows testing the phone hardware to verify if there is a fault. For example, here you can know if the speaker, the microphone, the sensors, the notification led, the vibration, the calls, the screen, the headphones, the WiFi connection, the camera, etc., are working well. For some sensors, they can even be calibrated.
Another way to enter this menu is to enter the code *#*#64663#*#* or *#*#6484#*#*  (* # * # MIUI # * # *) in the phone application.
Easter egg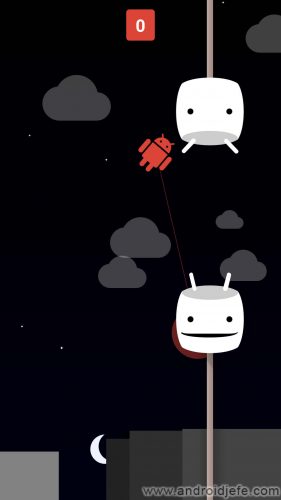 If you tap repeatedly on Android version you can see the Easter egg from the operating system, which includes a secret game.
The mystery of the «Analytics» app that Xiaomi pre-installs on your devices has been discovered
Trick to disable "any" application on a Xiaomi mobile
Opinion: Is buying a Xiaomi cell phone worth it?
Receive updates: SUBSCRIBE by email and join 10,000+ readers. Follow this blog on Facebook and Twitter.