Remote access and control allows you to view, open or edit a file on your PC, control multimedia playback or turn it off even if you are in another part of the world. That is, operate the mouse, keyboard and do anything on your computer as if you were in front of it. All this from your cell phone.
For this to be possible you must install a program on the PC (server) and an application on your phone (client). Below you have the five best alternatives that you can download and configure on any Windows, Mac, Linux, or Android and iPhone mobile computer.
Chrome remote desktop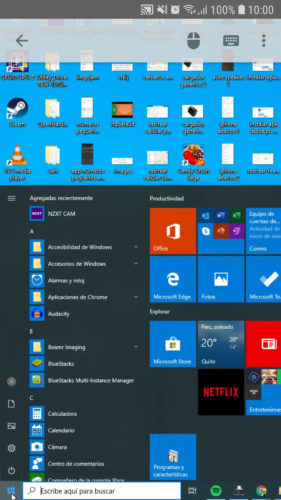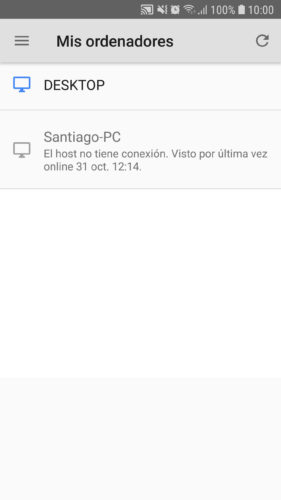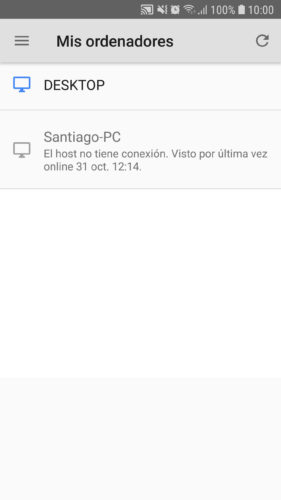 This is my favorite option. Easy to configure, it runs smoothly, it allows you to manage several PCs (Windows, Mac, Linux) from any device, including cell phones, and you can give temporary remote access to a person through a code, in case you need assistance on your computer.
Just log in to the Remote Desktop website and follow the instructions in the wizard to set up remote access on your PC. Then install the Remote Desktop application on the cell phone (Android, iPhone) and log in with the same Google account. You will have to configure an access PIN and that's it.
AnyDesk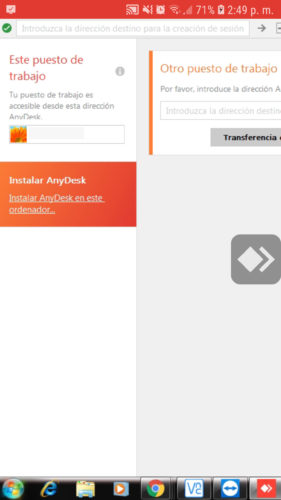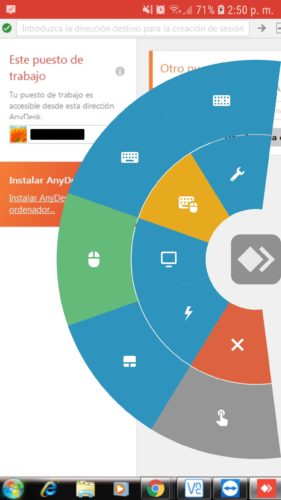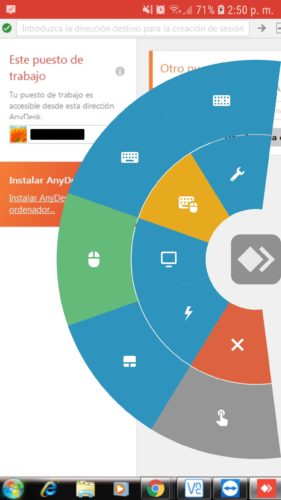 It is the fastest and easiest-to-use software I have tried, available for all popular platforms. Simply install the server on the PC and the client on your device. Enter the code from the first to the second, accept the connection and you're done. An account is not necessary, as in the previous case.
Teamviewer
Another very similar tool to start controlling your computer immediately is TeamViewer. In this case, the on-screen controls are more conventional than AnyDesk.
RealVNC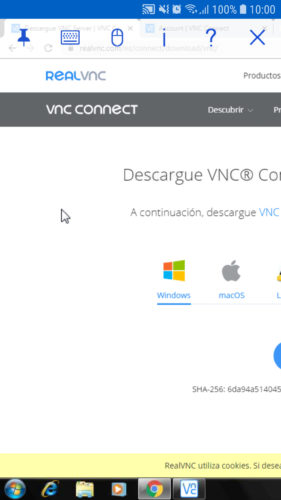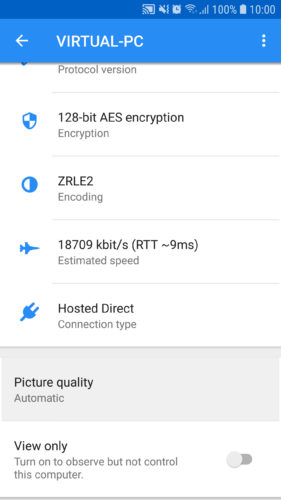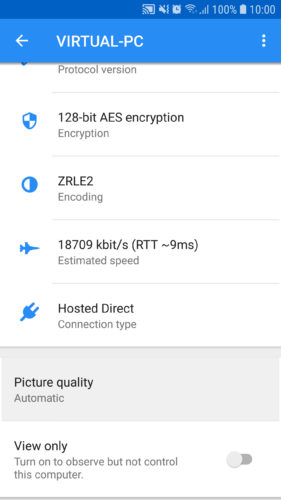 Apparently this is the highest rated remote control app on the Play Store. Superficially, it does not offer much more than the previous ones, that is, seeing your computer screen on your mobile, cursor control and keyboard.
Installation and configuration is very easy, although there are several steps you must follow. Download VNC Server to your PC, run the installer and follow the on-screen instructions. In the process you must choose the option "Home Subscription" to use the program for free indefinitely. You must also create an account and a password to access your PC. Finally install the VNC Viewer client on the cell phone (Android and iPhone) and log in with the same account.
Unified Remote
In addition to offering a control similar to the previous ones, this is an application that I mainly use to execute quick actions on the PC from my cell phone, such as turning the volume up or down, changing songs, pausing, resuming playback, suspending or turning it off. You can even add a widget on the Android home screen, to perform these actions in one touch.
Unified Remote is just as easy to install and use when you have your computer and mobile connected to the same network. However, the remote access configuration is technical and demanding compared to the previous cases. The simplest thing is to get a public IP from your Internet provider. Once that has been accomplished, you will only have to do a port opening in the configuration of your modem / router.
Microsoft RD Client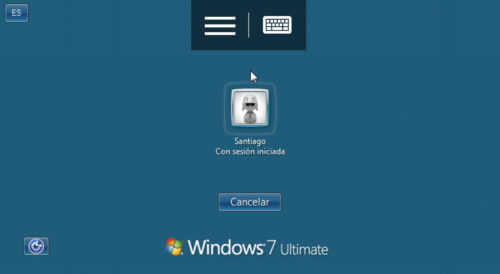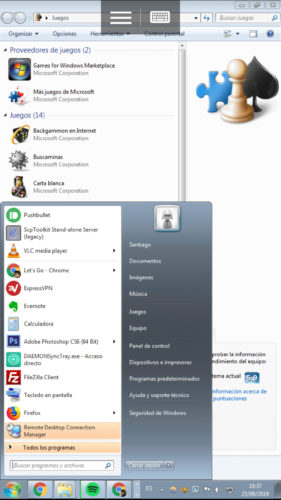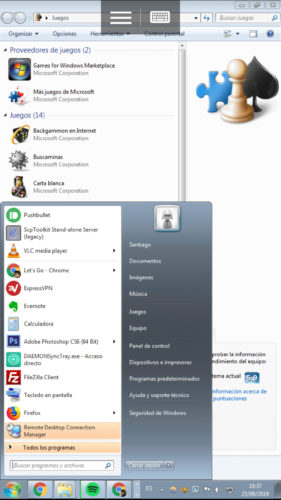 I have found interesting details in this app. For example, Windows adapts to the cell phone screen. In addition, when accessing from the mobile, the session on the PC is closed and vice versa. This can be good for fluency or speed, because the screen does not duplicate on both computers, but only looks at one at a time.
Unfortunately there isn't much more to it than that. In fact, although it is very simple to use and configure when you have mobile and PC under the same network, remote access is just as technical as with Unified Remote (and does not offer the latter's quick controls).
To use RD Client simply download the wizard and follow the steps. Install the client on your mobile, add a PC or «Desktop» and the app on its own will scan your local network for accessible computers. If you have problems, check out my review.
Related articles :
5 APPS to control Android from PC
How to control a cell phone from another
How to use the keyboard and mouse of your PC on Android
Receive updates: SUBSCRIBE by email and join 10,000+ readers. Follow this blog on Facebook and Twitter.