Until September 2018, the Google Play Store registered 2.6 million applications. It's an even higher number than Apple's App Store (2 million). Although the search box is useful here, it is only usable if you have an idea of ​​what you are looking for.
If you are starting to get familiar with this app store, first make sure you have it updated to take advantage of its shortcuts. If you want to use some filters, you will need to use the browser. And if you are going to search for apps on the Internet, you should be careful with viruses and malware.
Update the Play Store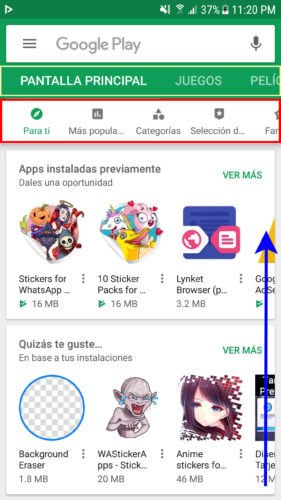 The latest version of the Play Store application makes it easier to search and find applications, thanks to its organization and shortcuts. So, first make sure you update the app. The following search tips are based on this version.
You can download the APK from the Google Play Store, page that offers the latest version available so far.
Explore the main page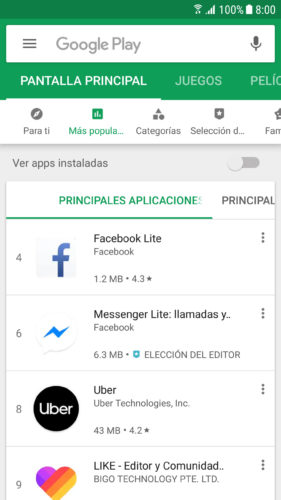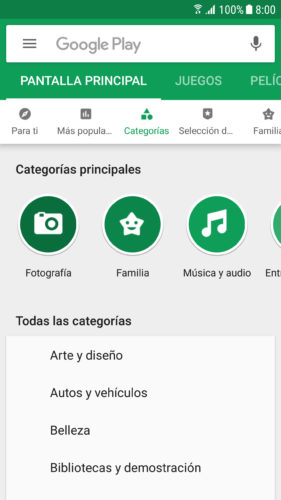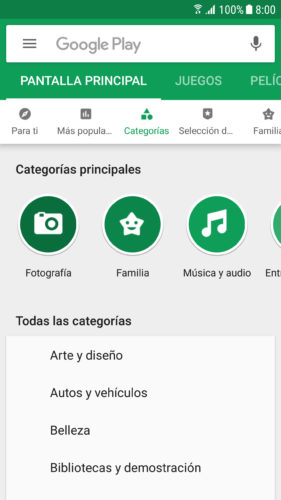 If you search the main page of the Play Store, you will find the most outstanding categories of applications. For example the best free, paid, productivity apps, offline apps, multiplayer games, new and most downloaded games, etc. Similarly if you want to find books, music or movies.
In case you want to access from a browser, use the following URLs:
play.google.com/store/apps
play.google.com/store/apps/category/APPLICATION
Another option that will give you more results is the following Google search:
site: play.google.com/store/apps/collection/
Search from browser

Searching for apps from the Play Store is limited. If you search from the browser you will have an interesting filter that will only show you the applications with more than four rating stars. In addition there is a free or paid application filter.
This should be done from the browser of a desktop PC. In the mobile browser, you can also request the desktop version of the page, but the mentioned filters are overlapping and there is no easy access.
Internet search
If you can't find what you're looking for in the Play Store, you can always go to Google to find the APK of some application. However, be careful with the source or site from where you download it, to avoid installing viruses or malware on your phone. If you are not sure about an APK, before installing make an analysis with the powerful online tool Virus Total.
Two safe APK sources that I usually trust today are F-Droid and APK Mirror.
Related articles :
How to download games WITHOUT Play Store, WITHOUT internet
The 7 most expensive apps and games on the Play Store
3 basics of buying games and APPS on the Play Store
Receive updates: SUBSCRIBE by email and join 10,000+ readers. Follow this blog on Facebook and Twitter.