SwiftKey is still on the podium of the best keyboards for Android . If you don't know it (or even if you already know about this app), here are 4 things you should know about my favorite keyboard.
The SwiftKey keyboard has always stood out for its excellent word prediction . It also has the distinction of recognizing multiple languages simultaneously. But in addition to that, there are very useful functionalities under the hood of this keyboard.
The 4 best features of SwiftKey
Save everything you copy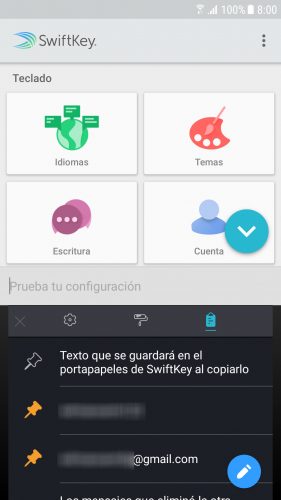 Copy multiple pieces of text. You can retrieve any of them whenever you want from the SwiftKey multiple clipboard .
When you copy a text, it is automatically saved to the clipboard of the Android system so that you can PASTE it elsewhere. But this only works with the last text you copied. The advantage of the SwiftKey clipboard is that it saves all the texts that you are copying, and you can later recover any of them to paste them where you need.
The texts on the clipboard can be deleted by doing a simple "swipe". And you can set your favorite items, if they are texts that you plan to use permanently.
To access the clipboard, with the keyboard visible, tap on the menu button (top left). Then press on the shape of a notepad at the top.
That your confidential data is not recorded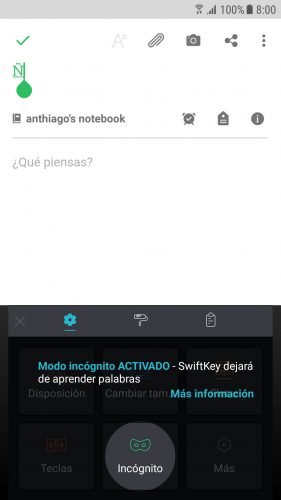 In SwiftKey's incognito mode, no entered words are learned. That means that whatever you write will not appear as a suggestion for the future. This way you avoid that confidential data appear to a third party accidentally (or you avoid embarrassment).
With the keyboard displayed, tap on its menu button (top left), and choose Incognito.
To disable incognito mode, you should do pretty much the same process.
Find out the precision of your fingers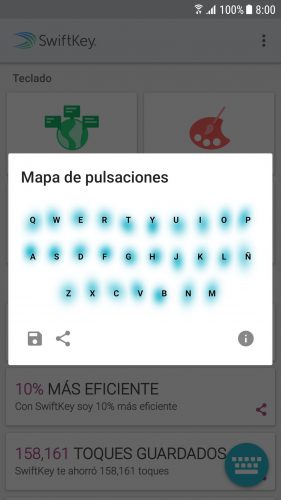 Tap the SwiftKey icon and choose Heart Rate Map. There you will see where you are putting your finger on each key.
Radically change the keyboard layout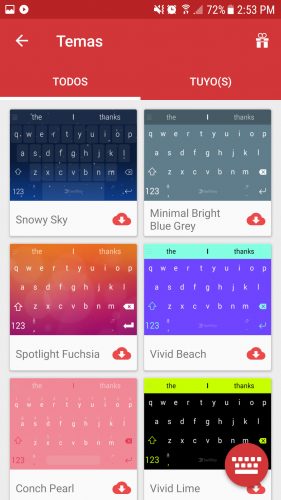 Themes allow you to radically change the appearance of the keyboard. And SwiftKey offers you more than a hundred themes to download for free.
Something more about SwiftKey
In its early days, SwiftKey was a paid keyboard, with a free trial version. Then he began to give away, with the expectation of selling his songs, for $ 1 each. Finally, this application was purchased by Microsoft in December 2016. As a result, all of its themes were also given away. However, since then, interesting news and progress for this keyboard have stopped being seen.
Download SwiftKey from Google Play