There has been speculation for a long time and many have just been waiting for the official announcement. Now the time has finally come and Niantic has promised us over 80 new 2nd generation Pokémon.
Trainers love the AR snapshot mode
So far it has been possible to take snapshots of the pocket monsters in the wild at Pokémon Go. But a new function now makes it possible for your already captured Pokémon to interact and pose with objects in the real background. This allows completely new recording formats.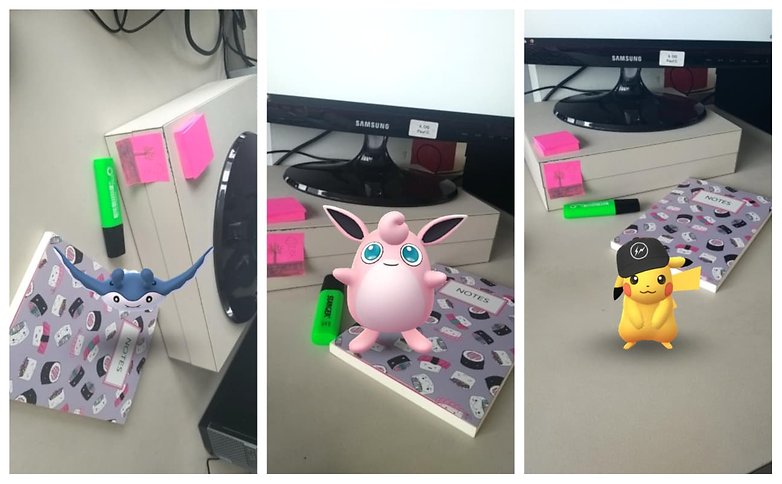 In order to be able to take such a photo, you have to open your item bag in the current version and open the Go-Snapshot camera there. Unfortunately, these "screenshots" cannot be made in landscape format.
Improved balance in raid and trainer battles
Niantic has improved the balance in raid and trainer battles according to the community. For example, the attacks and abilities of certain Pokémon have been adjusted to compensate for the changes in attacks from certain pocket monsters from the previous year, which now turned out to be too strong in battles. You can find out more about the balance patch and which monsters were buffed here .
Raid battles and new arena features
The arenas where trainers could battle with other Pokémon have been redesigned on a grand scale. Instead of increasing the prestige of an arena through training, there are now six permanent places that are occupied by the controlling team. Each Pokémon used must be unique so that, for example, only one Heiteira can defend an arena.
The Pokémon used are also fought in the order in which they were placed in the arena. There is also "motivation" now. Pokémon in the arena lose motivation over time and fight, making them easier to defeat over time. In order to increase motivation again, trainers can feed the pocket monsters with berries.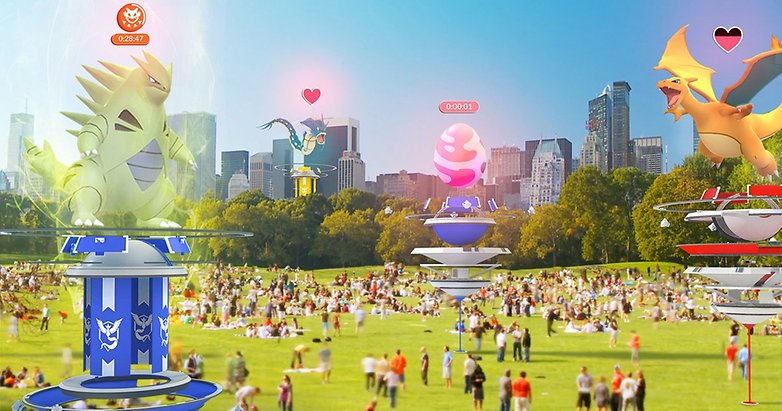 Raid battles in arenas are new and represent a cooperative in-game event. In such a raid, all Pokémon in an arena are sent back and replaced with an EI. When the countdown for the egg runs out, a raid boss appears that players with a raid pass can fight together with up to 20 other coaches. Once he is defeated, fantastic rewards await the fighters. You'll find more about it here:
New Pokémon and features
Have you already caught all current Pokémon in Pokémon GO? If not, it will be even more difficult in the future, as Niantic has announced an update with over 80 new 2nd generation Pokémon this week. Finally you can also find karnimani, endive and fiery hedgehogs in the wild and you no longer have to bring out your silver or gold edition for the Gameboy.
In the same breath, new functions and items were announced. So there will be two new berries, new development items and new outfits for your avatar. In addition, there will be a changed game behavior in encounters and we can already be curious what exactly that will mean. In the following video you can get yourself in the mood for the update.
Update to version 0.51.0
On December 19, 2016 an update to version 0.51.0 for Android and 1.21.0 for iOS devices was announced. In addition to the usual text fixes, which have already become a kind of Runnig gag, this update also includes some improvements.
So finally the bug was fixed, which caused incorrect vibration messages and the day and night mode should have changed a little to adapt it to the current time of day.
The changes of the last update are still very current and are therefore described in the following:
After the update, it will finally be possible to send several Pokémon to Professor Willow at the same time and thus separate more quickly from unnecessary Pokémon. The types of Pokémon are also displayed in arenas so that you can quickly decide which type you can use wisely.
There are two small new features in the Buddy Pokémon: You will now be shown the entire sweets of your Buddy Pokémon and the entire kilometers covered by your Buddy will now also find a place in the overview.
New tracking function to find Pokémon
When Pokémon GO was released, there was a tracking function, which was unfortunately not really mature. Only through a lively exchange with other players did it become known how this can be used at all. For unknown reasons, Niantic removed them completely from the game after a short time and attracted the resentment of the players. For a long time it was not possible to locate Pokémon and many have switched to external trackers.
A new tracking function in the game was a long time coming and after it was only available in San Francisco, it is now also available in Germany. From now on you will be shown Pokémon and by tapping on the desired Pokémon, you will be shown the approximate location on the map. So you no longer have to be annoyed when a rare Pokémon appears on the radar, but can go hunting directly. Unfortunately, only Pokémon that are in close proximity to PokéStops are displayed. All others have to be searched for good luck.