The camera of our cell phone offers us many possibilities, such as measuring objects, translating signs, reading QR codes and even recognizing objects, something that can help us when we find things that we do not know what they are, or perhaps we know, but we need to know more. .
This recognition technology or "intelligent vision" is found in some apps that allow you to focus on the object and obtain results instantly. In addition to knowing what it is or what it is called, you will be able to access pages that give you more information such as brand, model, price, features, articles or related images, reviews, etc.
If you have a photo saved on the device, you can also upload them to these apps to find out what they are, although you can also do this with Google and other search engines. Please note that this process requires an Internet connection.
Google Lens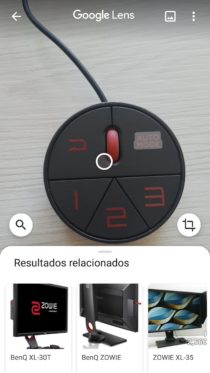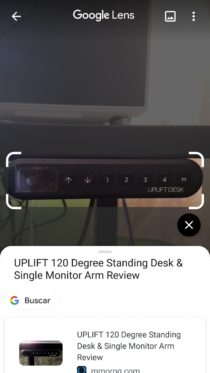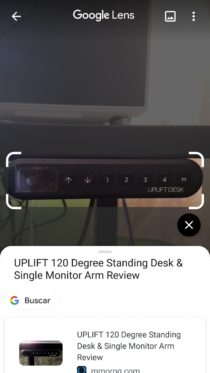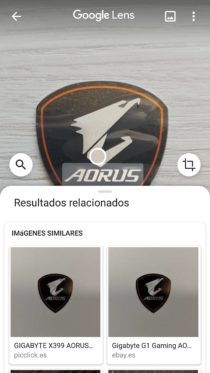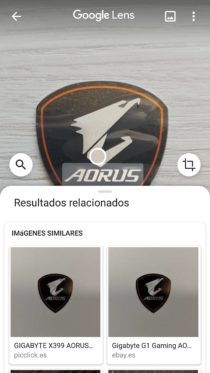 Google Lens is a powerful multifunction utility that you can use to translate, read QR codes, search for images, or recognize objects with the camera. You just focus and tap the magnifying glass button to get the results.
Perhaps it is the best option when you want to identify something you do not know, since it uses Google's huge database. The three objects above are not common, but on the first try (except for the first object) he recognized them and if he had wanted to know what they were, he had the desired results.
Its great advantage is that you do not need to install anything additional, as this "Lens" functionality is integrated into the "Google" application, which surely came pre-installed on your device. You just have to open it, touch the "Notifications" button at the bottom and on the next screen use the camera button.
Pinterest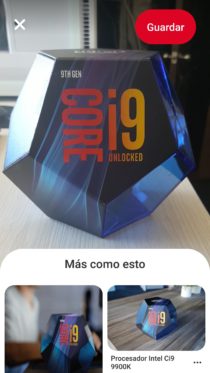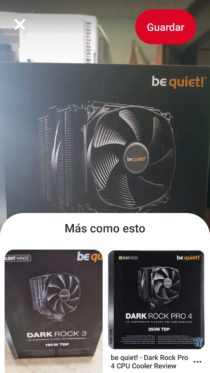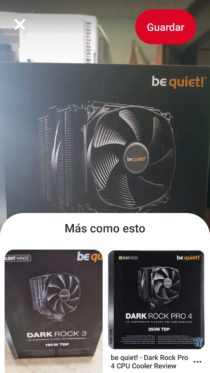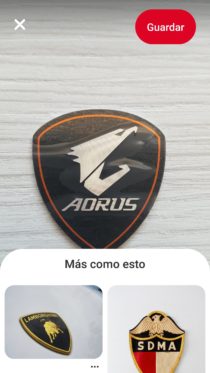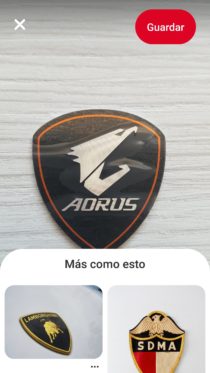 Pinterest is a huge photo social network where almost everyone uploads images. Its mobile application uses this database so that you can search it from an image saved on your device or a capture with the camera.
Its thing recognition option is very good too and it does its job almost as well as Google Lens by identifying something unknown. I almost say, because instead of telling me what the sticker was referring to, it showed me similar results. This can be good or bad, depending on what you are looking for.
Pinterest is available for Android and iPhone. Tap the magnifying glass button at the bottom and then the camera button at the top to start recognizing things.
CamFind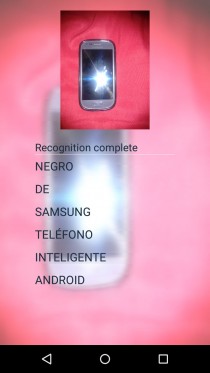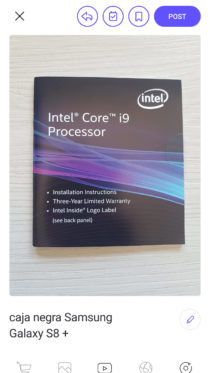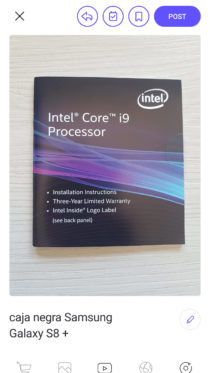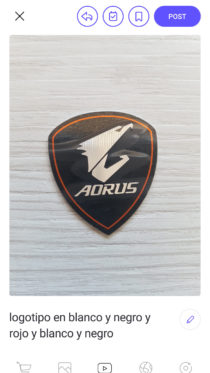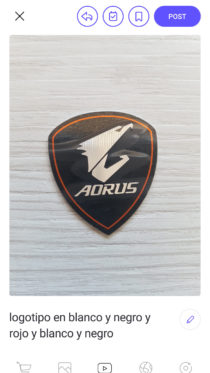 This was an excellent application that has been in decline. Aside from being imprecise, it takes a little longer to deliver results. Perhaps it can be used as a learning tool, since it does a basic recognition of objects, their characteristics and reads the result aloud. For example, it can point you to simple things like a gray remote control, a black tube, a yellow ball, a two-way radio, a Samsung Galaxy and iPhone 4, or a Lego Duplo.
How to search by IMAGE, photo or person
3 APP to measure things and objects with the cell phone
Google allows you to read QR codes with the cell phone camera
Receive updates: SUBSCRIBE by email and join 10,000+ readers. Follow this blog on Facebook and Twitter.