There are multiple reasons why anyone would want to block calls on Android , with the aim of preventing an annoying or impertinent person from constantly calling, or even to avoid harassment or extortion over the phone.
For these situations, there are several applications that allow us to control the incoming calls to our phone, either by hanging up or sending the call to the mailbox . They even offer us the possibility to block text messages and add exceptions to always allow our friends and family to have no problem calling.
Call Blocker Free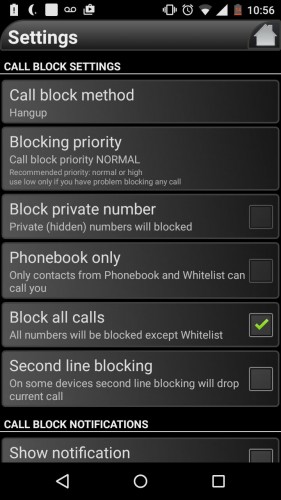 It is one of the best, most complete and advanced applications to block calls on Android. It offers various blocking methods (hang up, answer hang up, airplane mode and mute) support to block all numbers, except those configured in a white list, only block numbers configured in a black list and create profiles, to choose them quickly at certain times and circumstances. Unfortunately it is in English. If you prefer something in Spanish, go to the following alternatives.
Mr. Number
It is a free and ad-free application that allows us to block unwanted calls by adding the phone numbers that we want to block. The application allows us to choose what will be done with the calls from these numbers: hang up or send to the mailbox. We simply have to choose the appropriate tab for each of these actions (Hang Up, Voicemail and Exceptions, respectively), and add a number to that tab. The exceptions tab is for numbers that you don't want to block, of course.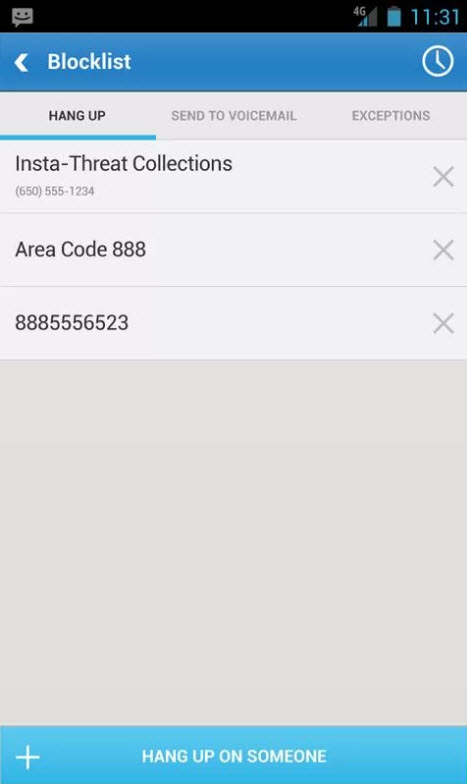 The most obvious way to add a number to these lists is by entering the number, although there are also other ways, such as adding it through the list of recent calls or messages, through the phonebook, among other options.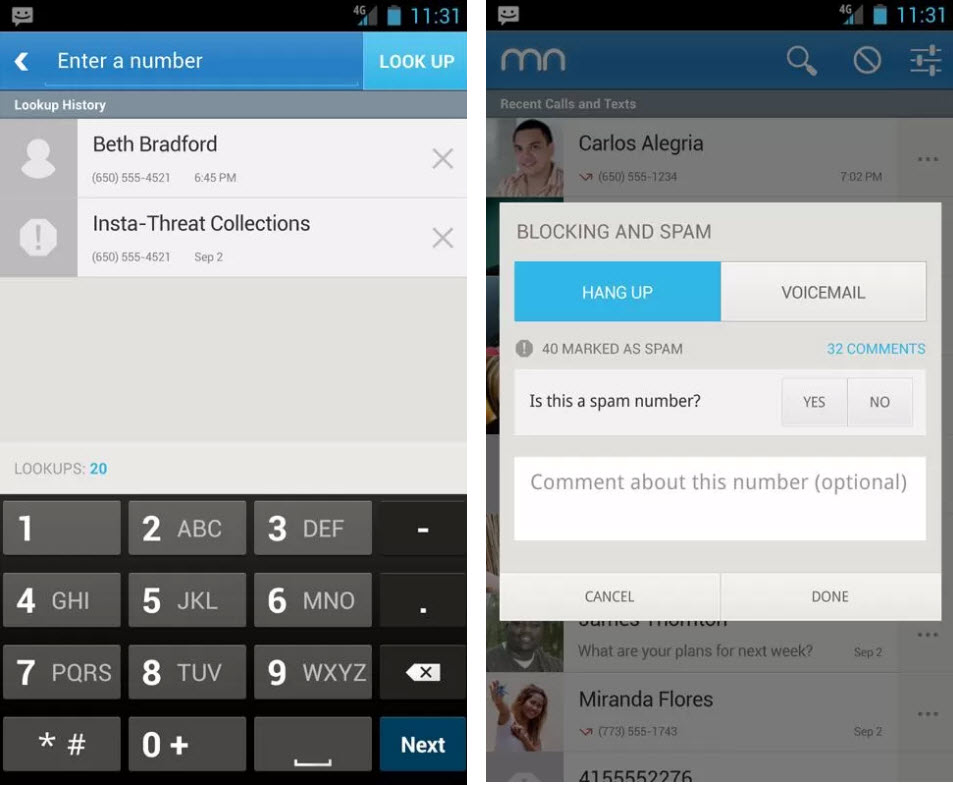 To know when the application has acted, we are shown a notification every time a call has been blocked (hung up or sent to the mailbox).
To make the application work, you just have to install and then verify the country in which we are located (adding the respective country code and our number). To add numbers immediately, you must use the prohibition symbol located in the upper right part of the interface.
Note that you can also block SMS with this app.
Call blocker
Free but with advertising, it is also another excellent option since it also allows us to block calls and SMS .
We will not have problems using it because it is quite intuitive. Just install and open. We will see icons that will allow us to go directly to block calls or block text messages, separately both. When entering any of them, you only have to add the contacts or numbers that you want to block to a Black List , and those that do not, to a White List.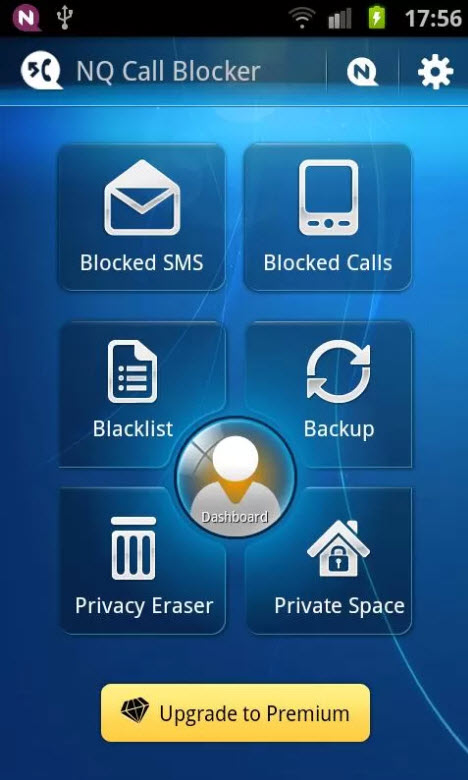 Likewise, there are several ways to add contacts to be blocked or not, through the phonebook, call log, or SMS log, and, of course, directly adding the number.
The paid version of this application offers us additional features, such as the possibility of making SMS and call log private.
Calls Blacklist
It is another free alternative , although, maintained by advertising, which is much simpler than the previous ones. It also offers support for calls and SMS (we can choose to block one of the two things, or both at the same time), and it allows us to block  adding numbers to a black list or Black List .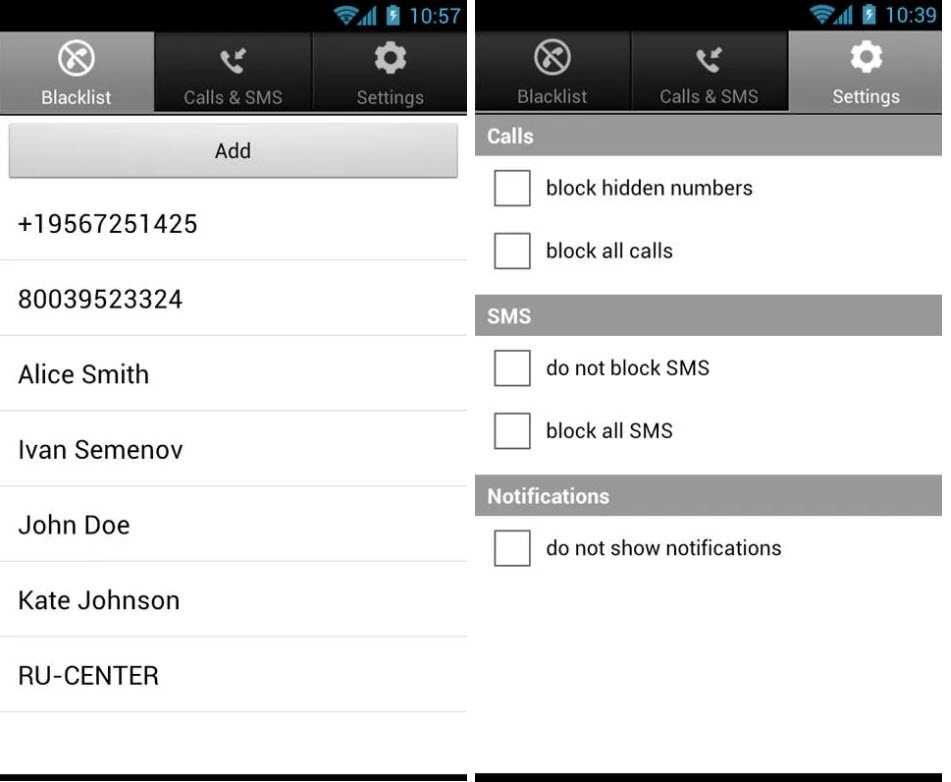 These numbers can be added through the phonebook, call list or message list, as well as manually indicating the number. Obviously, these numbers will be blocked; Those not on this list will be able to call without problems.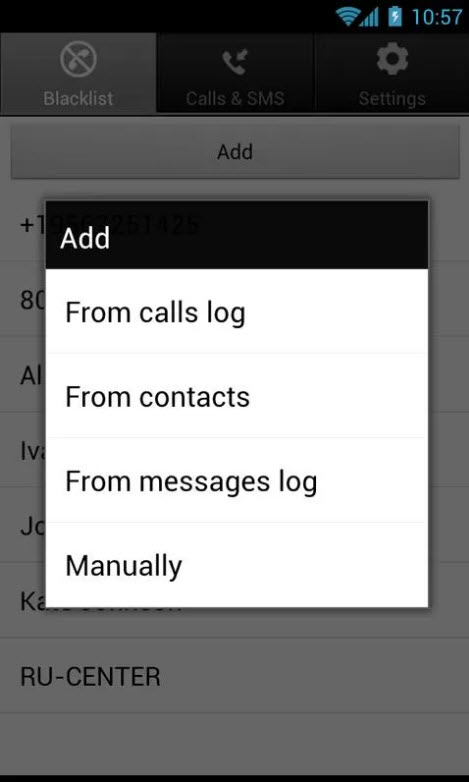 This is one of the applications that, in addition to everything mentioned, also allows you to block calls from unknown numbers. Essential option in case of our problem is the calls of private numbers.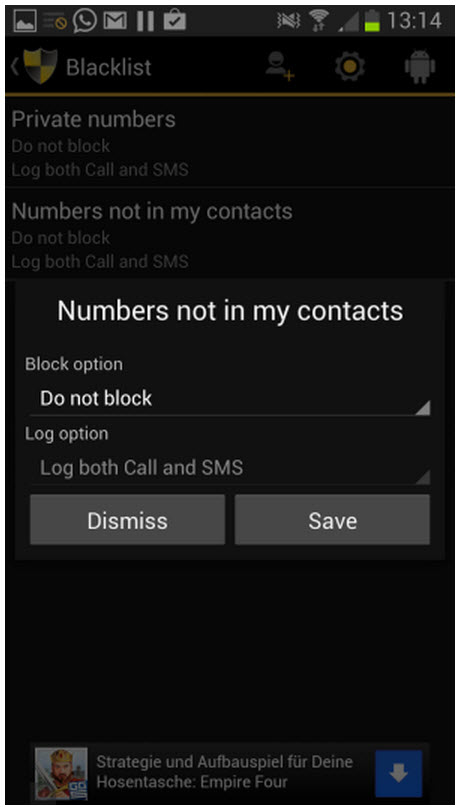 How to block calls on some Android, without applications
Depending on the Android phone, it is possible that in some cases calls can be  blocked without using applications . For example, those who have a Samsung Galaxy S4, Nexus 4, Xperia T, HTC One and LG Optimus G, definitely do not need this type of third-party applications for this task, since they already have built-in native functions for it. AndroidAuthority has some screenshots on how to block calls on these Android phones.
conclusion
Our phone number may fall into the wrong hands, even if we do not consent or disclose it without caution. These applications to block calls on Android are effective when we need a certain person to stop bothering us on the phone. Although they are not necessarily the final solution, they will at least work to prevent incoming calls from known phone numbers. Along with a careful disclosure of our number, we will be more than calm almost all the time, without impertinent calls.
How to block SMS and calls on Android (EJ: Samsung)
How to know if SMS text messages have been BLOCKED
Call Recorder: The 3 best APPS
Receive updates: SUBSCRIBE by email and join 10,000+ readers. Follow this blog on Facebook and Twitter.