Windows 10 natively allows you to rename many files at the same time so you don't have to do everything manually by case. Considerable time savings. We explain how to use this feature, which is very easy to understand.
Do you have to rename several files in the same folder but are you looking for a solution to avoid doing the operation for each of them? Then you've come to the right place. Let's start with good news right away: you don't even need to download and install third-party software, Windows 10 offers native functionality that makes it possible to do this both very quickly and easily.
Windows 10 natively allows you to rename multiple files at once
Here is the procedure to follow:
Open the relevant folder in File Explorer
Select all the files you want to rename ( Ctrl key to hold down for multiple selection, Shift key when clicking on the last file for extended selection)
Press the F2 key on your keyboard or go to Home> Rename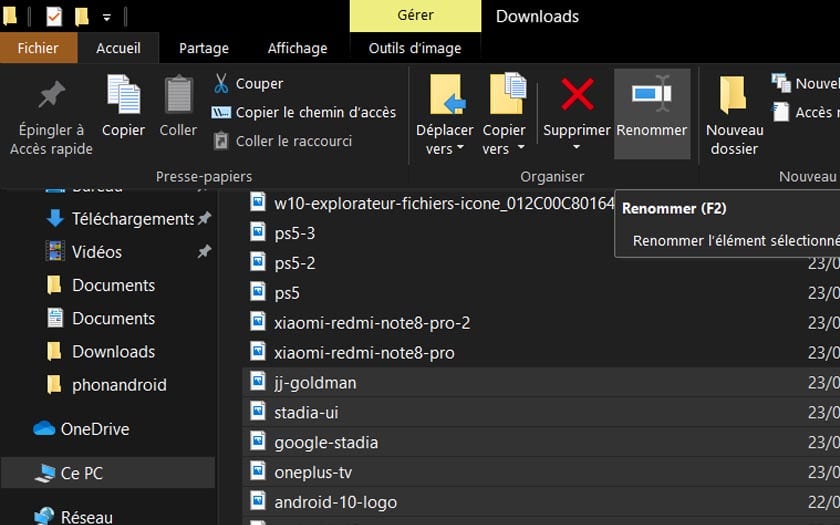 Type the desired file name
Lo and behold, all of your files are renamed and now have the same name. They are distinguished from each other by a number placed in parenthesis after the name (X)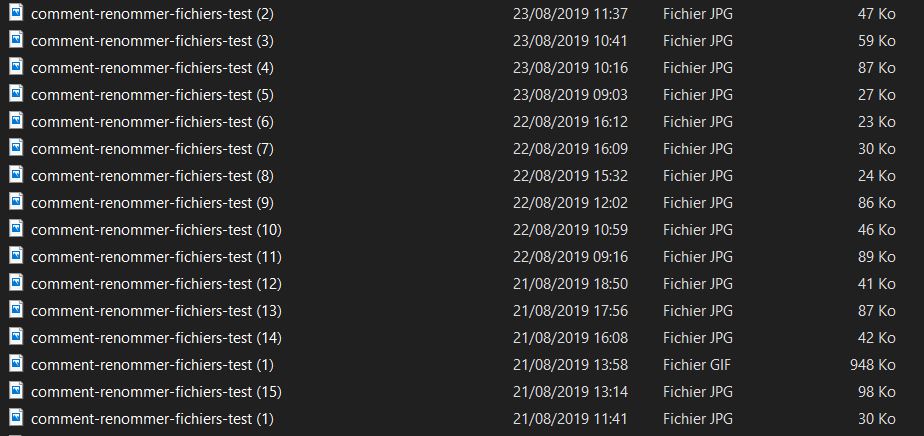 Read also: How to put a password on an Excel, Word or PowerPoint file
And now, voila ! Note that this little tutorial does not only work with Windows 10, you can also use this trick on earlier versions of the operating system. If you make a mistake, a simple Ctrl + Z or C lic Droit> Cancel Rename will restore the situation.